Page 3 Profile: Prince Al-Waleed Bin Talal, investor and royal prince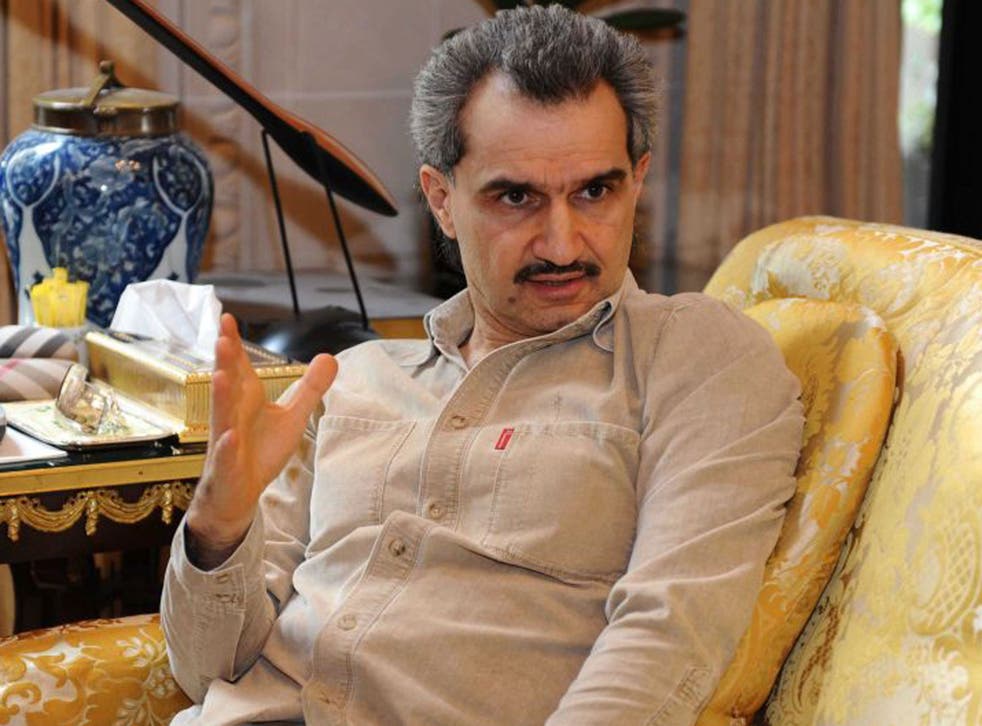 He looks like an eccentric chap.
He acts like one too. The Saudi prince has a fleet of private jets, over 200 cars including Lamborghinis and Ferraris, opulent palaces with portraits of himself hanging on the walls and two super yachts. There have also been reports that he engages in dwarf tossing. As the second biggest shareholder in Rupert Murdoch's News Corp, he waded into the phone hacking row saying that it was damaging the company's reputation.
So what has he said now?
He's spoken out against the ban on women driving is Saudi Arabia. Yesterday he tweeted, "The question of allowing women to drive in Saudi Arabia will save more than 500,000 jobs in addition to the social and economic benefits." He says lifting the ban would help the kingdom's attempt to cut down on the number of foreign workers in the country.
So will it make a difference?
The prince isn't the only one to speak out against the ban. Some brave women recently got behind the wheel in defiance and landed themselves in jail for it, so protest may be growing.
Just how rich is he then?
That depends who you ask. He made headlines last month because he was disgusted that he'd only come 26th in a list of the planet's wealthiest people. He said the Forbes estimate of his wealth at £15bn undervalued how much he was worth by £4.5bn.
Join our new commenting forum
Join thought-provoking conversations, follow other Independent readers and see their replies