Page 3 Profile: The Unknown Soldier, first world war serviceman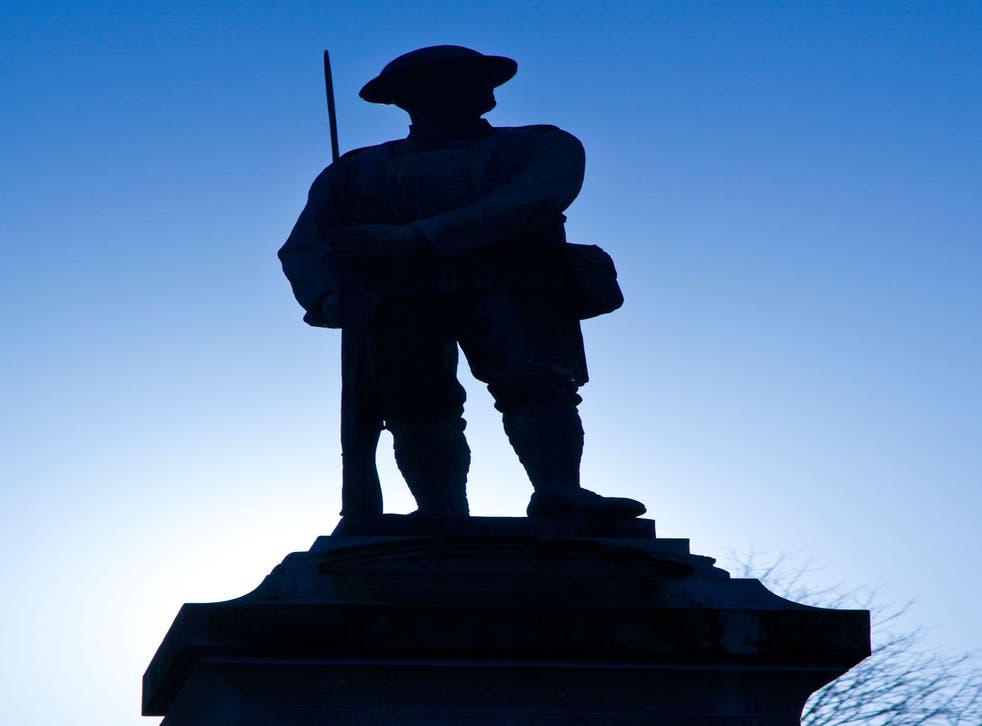 Do we really have no idea who he is?
None at all. He was selected from four unidentified British servicemen, who were exhumed from the French battlefields of the First World War. Each body was carried into the chapel at St Pol on 7 November 1920. One was randomly selected and buried in the nave of Westminster Abbey on Armistice Day.
So he has become a symbol…
Yes, he represents the more than half a million soldiers who died fighting in the Great War, but who remain missing. According to the Commonwealth War Graves Commission, 187,861 men were buried but unidentified and 338,955 have no known grave. It is thought that the idea came from a chaplain who saw a wooden cross in France in 1916. On it was simply written: "An Unknown British Soldier".
How was the Unknown Warrior welcomed back to home soil?
The soldier's coffin was placed on a gun carriage and drawn through London by six black horses. King George V unveiled the Cenotaph and a two minute silence was observed at 11am, before the nameless man was taken to Westminster Abbey.
Do people still flock there today?
It is one of the most visited war graves in the world. This man, lying amid kings and statesmen, represents all who have sacrificed their lives in the British forces.
Join our new commenting forum
Join thought-provoking conversations, follow other Independent readers and see their replies