Ahmed Mohammed: US teenager accepts scholarship in Qatar after meeting Barack Obama
The 14-year-old  was propelled to fame last month when a teacher mistook his homemade clock for a bomb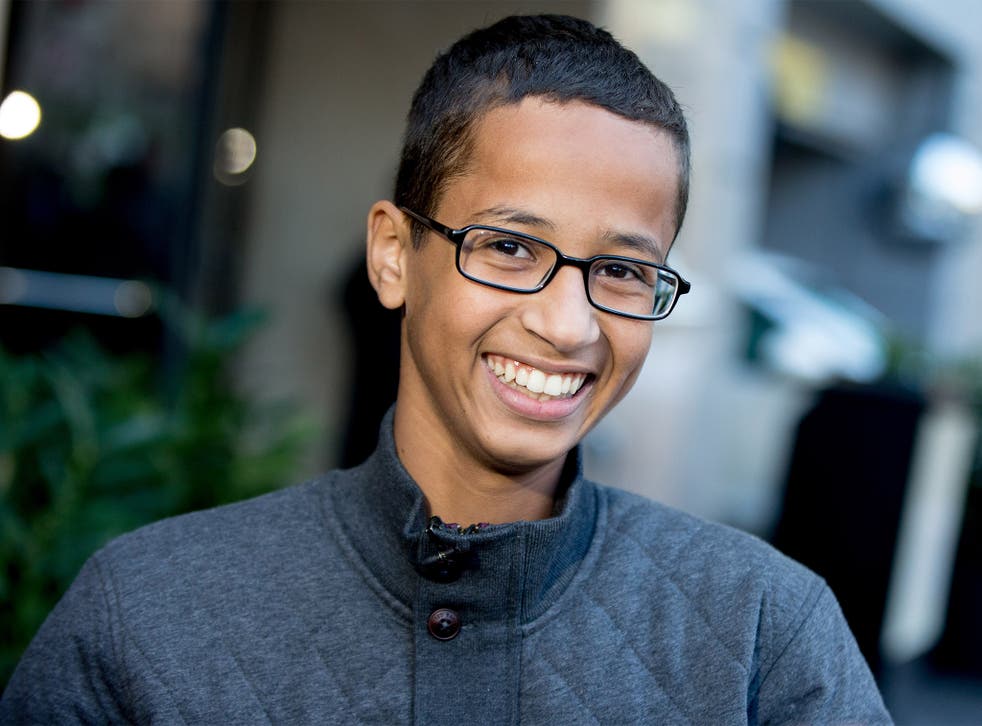 Having the time of his life?
The past few weeks have marked a remarkable period in Ahmed Mohamed's life. The US teenager was propelled to fame last month when a teacher mistook his homemade clock for a bomb. Ahmed, 14, is Muslim; the school's decision to have him arrested prompted global condemnation and widespread allegations of racial profiling and Islamophobia.
I hope somebody gave that school a good ticking off.
The public rallied together to show their support for the tech-savvy student, who had brought his electronic creation in to MacArthur High School in Irving, Texas, in hopes of impressing his teachers. Barack Obama wrote to him, saying: "Cool clock, Ahmed. Want to bring it to the White House? We should inspire more kids like you to like science. It's what makes America great."
Did he take up the President's invitation?
Yes, he met with President Obama on Monday but, despite having friends in high places in the US, Ahmed will be moving to pastures new, his family has announced.
Where's he going?
The Middle East. Ahmed has been inundated with offers to intern and study in the US but has decided to accept a scholarship from the Qatar Foundation for Education, Science and Community Development. He will join the prestigious QF Young Innovators Program, which, a statement from his family said "reflects the organisation's on-going dedication to empowering young people and fostering a culture of innovation and creativity".
Is he excited about the impending move?
It seems so. "Qatar was a cool place to visit. I loved the city of Doha because it's so modern," Ahmed said. Following a visit to the school he enthused the teachers were "great". He said: "I think I will learn a lot and have fun too."
Join our new commenting forum
Join thought-provoking conversations, follow other Independent readers and see their replies