Alan Rickman dead: Harry Potter actor had the most perfect voice, according to science
The perfect voice has the ideal tone, speed, frequency, words per minute and intonation, according to the 2008 study — and Mr Rickman had them all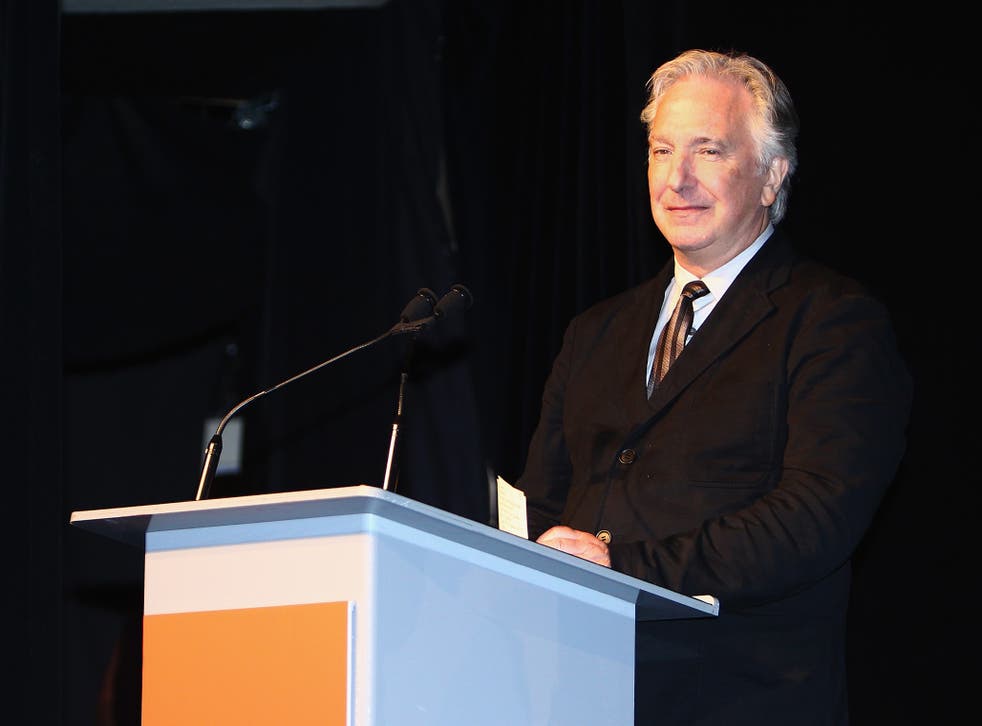 Alan Rickman had one of the most perfect voices, according to science.
The British actor, who has died at the age of 69, was revealed as having the perfect voice in a study that produced an algorithm to identify the ideal characteristics.
The 2008 study asked people to rate 50 voices and then looked at the results. It found that the best performances had a combination of good tone, speed, frequency, words per minute and intonation — and Mr Rickman came out first.
Those people that scored highly on the test did so largely because of vocal traits that were associated with positive characteristics, the authors said at the time.
"As humans we instinctively know which voices send shivers down our spine and which make us shudder with disgust," linguist Andrew Linn from Sheffield University, who ran the study, said at the time.
"The emotional responses panellists had to the voices were surprising and go some way to explaining how voiceover artists or radio DJs are selected, or why particular celebrity voices appeal."
Most iconic Alan Rickman scenes: Harry Potter; Die Hard; and more.
Alan Rickman: Life in pictures

Show all 30
The study found that the ideal human voice would be Alan Rickman's, combined with fellow great English actors Jeremy Irons and Michael Gambon, who starred alongside Mr Rickman in the Harry Potter films.
Other voices that came out on top included Mariella Frostrup and Dame Judi Dench.
Join our new commenting forum
Join thought-provoking conversations, follow other Independent readers and see their replies