Alexander McQueen: Five ways the designer courted controversy and created a legacy
As Savage Beauty opens, here's a look at the man behind the brand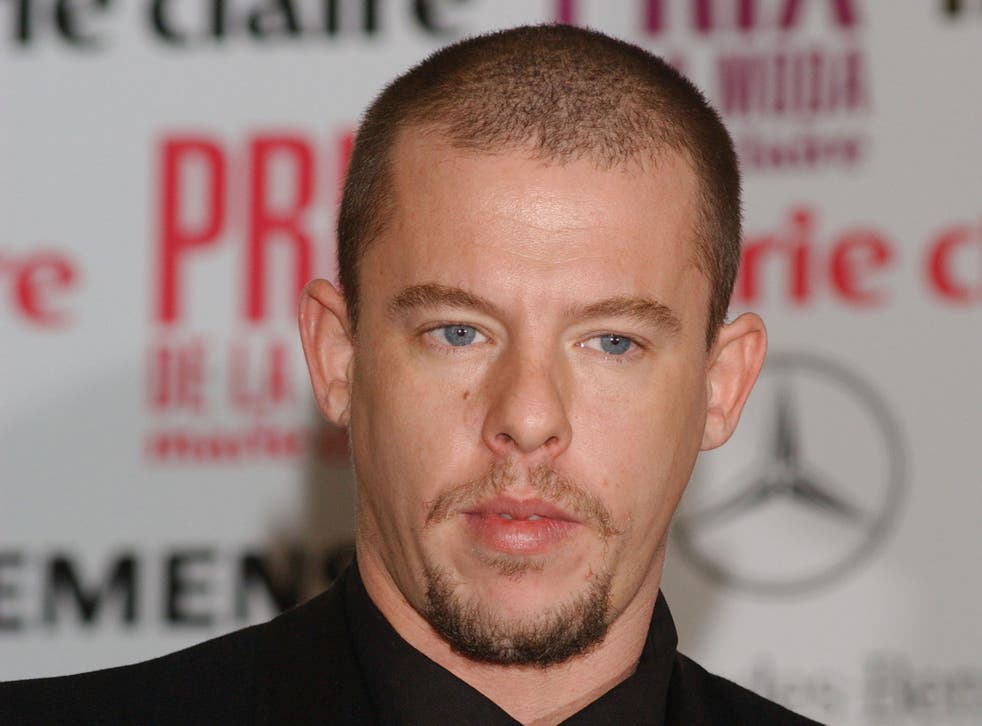 Tomorrow marks the opening of Savage Beauty, an exhibition celebrating the life and work of visionary fashion designer Alexander McQueen.
Lee Alexander McQueen tragically committed suicide in 2010 - but his luxury fashion house continues to inspire and push boundaries.
And that's due to the fact that it was founded by a man who wasn't afraid to go against the grain and speak his mind.
Here are some of the ways McQueen made his mark, causing many a ripple along the way:
"L'enfant terrible"
McQueen quickly gained a reputation for controversy with his theatrical catwalk shows and bad boy image. He wasn't afraid to say exactly what he was thinking and to push the boundaries with his designs.
His seminal and controversial Fall '95 collection, Highland Rape, attracted claims of misogyny. But it was actually inspired by the "ethnic cleansing" carried out by British forces in the Scottish Highlands in the 18th and 19th centuries.
In pictures: First look at Alexander McQueen - Savage Beauty

Show all 16
Victoria Beckham
McQueen reportedly banned the former Spice Girl and fashion designer from wearing his designs and turned down the opportunity to have her attend his catwalk show.
After his death, Archie Reed, a fashion stylist and McQueen's on/off lover, claimed that McQueen became incredibly angry after spotting Victoria wearing his clothes in 2006.
He told Mail Online: "He exploded in fury and said, 'David can wear my clothes but she can't.'
"He thought David was hot, but he couldn't abide Victoria," he said.
"Lee didn't rate her as a fashion designer at all and used to say, 'What the f**k does she know about fashion? She's a pop star, and she can't even sing'.
"No matter how famous he was, he always used to say that celebrity and celebrities didn't matter to him at all."
Victoria Beckham, whose latest collection has again won high praise, has never referred to any rift with McQueen and gave a graceful tribute to him after he died.
Kate Moss
If he wasn't keen on Victoria Beckham, McQueen adored Kate Moss. In 2005 he wore a shirt with the slogan "We love you Kate", after the model was hit by a cocaine scandal that saw her dropped by various fashion houses.
However, he is said to have been hurt by her decision to go into partnership with Topshop owner Philip Green.
But the pair remained close friends and the supermodel led the tributes following his death.
The man vs the designer
While he enjoyed the luxuries and excesses of the fashion industry, McQueen had a reputation for maintaining the ability to see past its shimmering veneer.
His former partner, George Forsyth, told the Mirror that McQueen didn't really care about money or celebrities.
"Don't get me wrong, we both loved the scene and made the most of the constant partying," he said.
"But away from that, away from Alexander McQueen, he was just a normal bloke… Everyone's talking about the death of fashion genius Alexander McQueen. But I want people to realise we've also lost Lee McQueen, the person, who was just as special."
The fashion house
Today Alexander McQueen remains a driving force in the fashion industry. Founded in 1992, it is now headed by creative director Sarah Burton, who designed Kate's dress for the Royal Wedding.
Burton has brought her own flair to the brand, while fiercely safeguarding McQueen's boundary-breaking approach.
Join our new commenting forum
Join thought-provoking conversations, follow other Independent readers and see their replies