The Independent's journalism is supported by our readers. When you purchase through links on our site, we may earn commission.
Amal Clooney to represent Yazidi women kept as sex slaves by Isis
The US government and European parliament have said the crimes committed against the Yazidis by Isis amount to genocide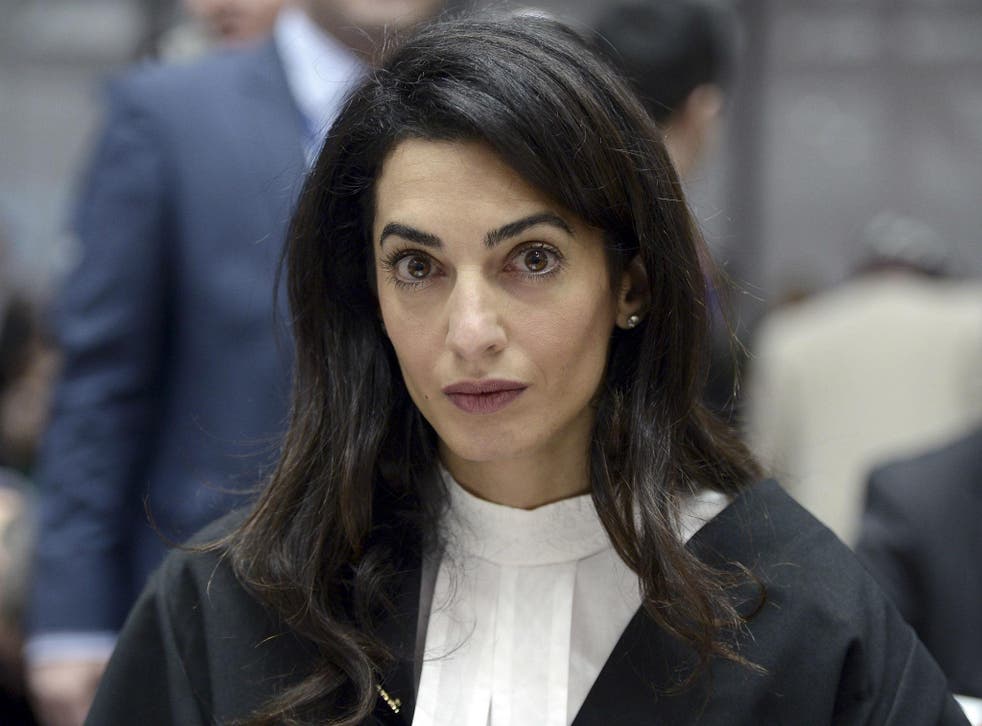 Amal Clooney is to legally represent Yazidi women who have been victims of rape and violence by Isis militants.
The international human rights lawyer will represent the women and attempt to hold Isis to account through the International Criminal Court for their crimes against the Yazidis. One of the women she will represent is the Nobel Peace Prize nominee and campaigner Nadia Murad who escaped from Isis enslavement after being kept as a sex slave by them for three months.
The Yazidis are a religious minority group persecuted by Isis. Earlier this year the UN reported that an estimated 3,500 Yazidi people, mainly women and children, were being held as slaves in Isis-controlled parts of Iraq. In August 2014, the terror group took captive over 2,000 women and killed an estimated 5,000 civilians when they captured northern territories in the country.
Iraq crisis: Yazidi nightmare on Mount Sinjar

Show all 15
Clooney told the New York Times: "The European parliament, the Parliamentary Assembly of the Council of Europe, the U.S government and the UK House of Commons have all recognised that there is a genocide being perpetrated by IS against the Yazidis in Iraq.
"How can it be that the most serious crimes known to humanity are being carried out before our eyes but are not being prosecuted by the International Criminal Court in The Hague?"
In a further statement, she said: "We know that thousands of Yazidi civilians have been killed and that thousands of Yazidi women have been enslaved," she said. "We know that systematic rapes have taken place and that they are still taking place. And yet no one is being held to account," reports Reuters.
Clooney is a barrister for Doughty Street Chambers in London. Other cases she has taken on include that of the Parthenon Marbles. She has also represented the former Prime Minister of Ukraine Yulia Tymoshenko and the Al Jazeera journalist Mohamed Fahey when he was detained in Egypt.
Join our new commenting forum
Join thought-provoking conversations, follow other Independent readers and see their replies