Amanda Knox essay explores what leads women to make false confessions
A year after being acquitted of murder, Knox examine how gender roles affect the outcome of interrogations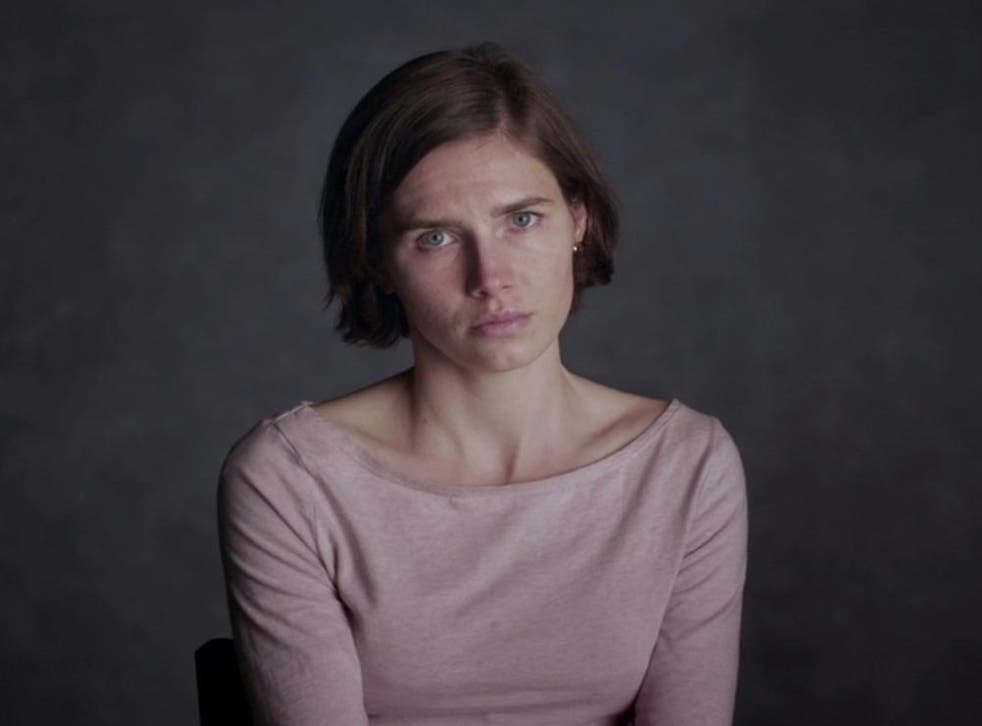 Amanda Knox has written an essay exploring how and why false confessions are extracted from innocent women after a nine-year ordeal that saw her convicted and acquitted of murder.
If you Google 'Who is Amanda Knox', the first two commonly asked questions after this are 'What did Amanda Knox really do?' and 'Who really killed Meredith'. Knox, now a journalist, will forever be synonymous with the epithet 'Foxy Knoxy', given to her by the media during one of the most sensational murder trials of the decade, a year after being exonerated by Italy's highest court.
Knox's essay for Broadly examines how gender roles can affect the outcome of interrogations, focusing on women who are wrongly accused of abusing or murdering children. Knox explores how these women could be manipulated by investigators into thinking they are assisting in the investigation of their child, when they are actually being shifted into the position of perpetrator.
Netflix originals to look forward to in 2016

Show all 14
Knox was a 20-year-old student from Seattle on a gap year in Italy when she suddenly found herself hauled into an Italian interrogation room and accused of the murder of British student Meredith Kercher. Her boyfriend Raffaele Sollecito was also charged with murder. Both were convicted, then acquitted, then convicted and finally acquitted for good after "stunning flaws" in the investigation which led to their convictions were unearthed.
Knox argues women are particularly vulnerable in an interrogation room because patriarchal social structures encourage women to comply with authority.
"We are all of us social animals, conditioned to please and comply with authority figures—such as police officers. But compliance and suggestibility aren't hardwired traits: We're taught them," writes Knox.
"Women are raised under a different social incentive structure than men, where attitudes of compliance and deference to authority are more encouraged. This finds its most damning realisation in the interrogation room, a situation designed to amplify the absolute control and authority of investigators—an experience I know only too well."
Knox examines the confession made by Melissa Calusinski, a 22-year-old woman with low IQ who was convicted of the murder of a toddler. Calusinski was questioned for nine hours and repeatedly denied harming him. Eventually, she confessed to hitting his head on the floor and she was convicted of his murder. A psychologist testified at trial that Calusinski was "highly suggestible".
Calusinski's case has now been taken on by Kathleen Zellner, the US lawyer who is also representing the subject of Netflix's Making a Murderer documentary, Steven Avery. She continues to protest her innocence from prison, where she is serving a 31-year sentence, but her requests for a new trial have been denied.
"What hasn't been discussed is whether Calusinski's gender had anything to do with it," Knox continues. "According to the National Registry of Exonerations, women represent 11 per cent of exonerees involving a false confession compared to nine percent of exonerations overall. This may suggest that women are slightly more likely to be convicted of a crime they did not commit based on a false confession."
Amanda Knox Netflix Trailer
Knox alleged she was held for hours by her interrogators, beaten and not provided access to a lawyer. After, she wrongly named her former boss as a suspect but later said she named him "in confusion and under pressure". She does not address her own interrogation in her essay.
Knox appeared in a Netflix documentary about her own trial to demonstrate what it means to be wrongfully convicted. "There remains the fact that I'm in a unique position as an exoneree," she told Good Morning America. "Once an exoneree always an exoneree. I can't go back to my life that I had before, and neither can the other exonerees that are out there."
Join our new commenting forum
Join thought-provoking conversations, follow other Independent readers and see their replies