Amber Rose: No-one calls Channing Tatum a 'former stripper', so why me?
Both Rose and Tatum have had jobs as strippers, but Rose believes he doesn't get judged for it the same way she does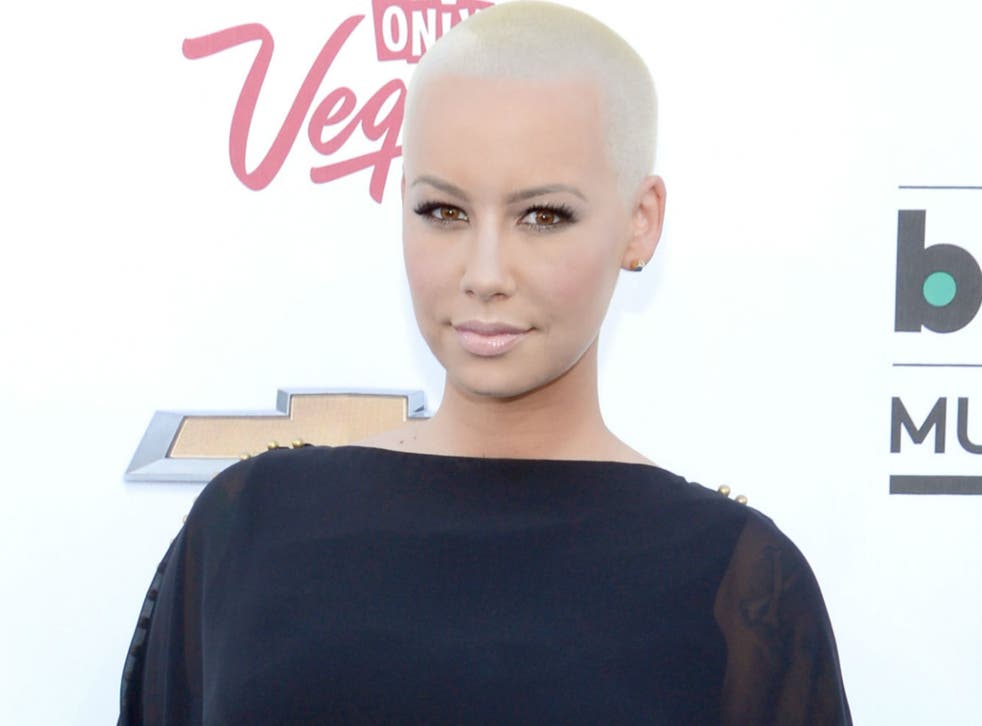 Amber Rose has criticised those who refer to her as a former stripper while ignoring the similar jobs high-profile men have undertaken before becoming famous.
Rose has openly discussed working as a stripper from the age of 18 before launching her modelling career. Since then, the 32-year-old has devoted her time to acting, modelling and feminist activism. She launched the Amber Rose foundation which campaigns against sexual violence, victim-blaming, derogatory labels and gender inequality and last year organised a "slut walk" which saw thousands of women take to the streets of LA to speak out against slut-shaming - something Rose has unfortunately been the recipient of both by online trolls and high-profile ex-partners.
Yet when she is discussed on a public forum or in news reports concerning her latest campaigns, she is often introduced as a former stripper.
Rose says this is just another example of sexism and told the Daily Beast the same rule isn't applied to high-profile men like Channing Tatum, who earned a living as a stripper in Florida before getting his acting break – which his film Magic Mike is loosely based on.
"No one gives a f**k that Channing Tatum was a stripper. He's an established actor who's at the Vanity Fair parties and the Oscars, but for me, no matter how far I go in my life, I see these stories that keep referring to me as a 'former stripper'. No one says 'former stripper' about Channing Tatum, or 'former McDonald's worker' about Brad Pitt. No one does that to men."
One example of this was in an October interview for GQ magazine which introduced Rose as "the teen stripper turned megalomaniac muse", "Kanye's infamous ex, Wiz Khalifa's baby mama" and later on "the most famous girlfriend in rap history". After the shoot was released Rose expressed her disappointment at how she was portrayed on Instagram.
"I had to go in on GQ and all these famous publications to be like, 'You're not gonna f***in' do this to me.' I did a 12-hour interview and photo shoot with GQ and that's how you're gonna label me? [...] I work so hard every day as a businesswoman and mother and nobody ever mentions that."
Carrie Baton, the journalist who produced the GQ profile, later responded by claiming her goal was to explain Rose's transition between two phases of her life. "If Amber sits down and reads the story she will see that we did right by her and really contextualised her and told her story," she told Sirius XM.
Rose also discussed Kim Kardashian-West, who she defended last week when she received criticism for posting a nude selfie online.
"The thing is, me and Kim will probably – I won't say never be friends, but we accept each other for who we are, and that's the most important thing as women."
She compared how her past as a stripper and Kardashian-West's involvement in a leaked sex tape 13 years ago mean they are more heavily scrutinised for expressing sexuality.
"It's bullsh*t and this is the thing: They come at me and Kim so hard because I was a stripper and she had a sex tape. So if we could sing, it would be OK if we were on stage half-naked.
"So, to criticise us as incapable of being smart businesswomen because Kim has a reality show and I'm a socialite and we don't sing is stupid. We've both been in movies, and we take our acting, business ventures and everything else very seriously."
Join our new commenting forum
Join thought-provoking conversations, follow other Independent readers and see their replies