Amber Rose accuses Julianne Hough of body-shaming after she criticises Dancing With The Stars performance
'Me, and my body, my hips, my ass, my breasts made her uncomfortable,' model says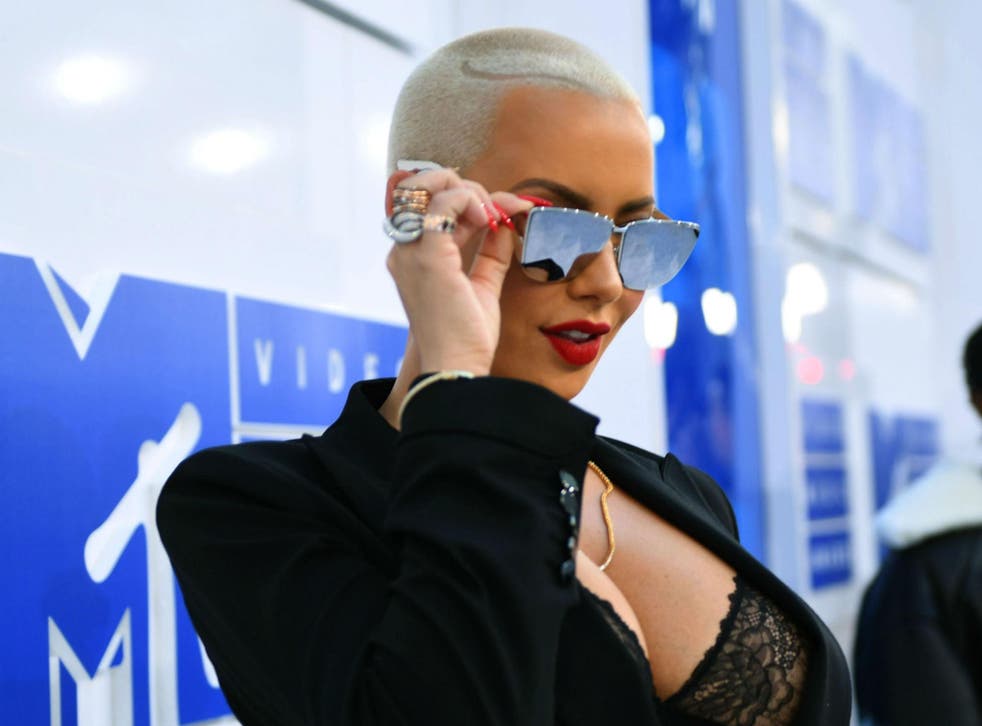 Amber Rose has accused Julianne Hough of body-shaming her during her appearance on Dancing With the Stars.
Rose is competing in season 23 of the show and most recently performed a salsa to Jennifer Lopez's song "Booty" with her partner Maksim Chmerkovskiy .
When played comments from the judging panel (which also consists of Strictly's Len Goodman and Bruno Tonioli) the audience heard judge and professional dancer Julianne Hough say: "I actually feel a little uncomfortable," when watching the routine.
Speaking on her Loveline sex advice podcast, Rose accused Hough of body shaming, claiming it was her curvy body type that made her feel uncomfortable not the nature of the routine.
The famous men and women who aren't afraid to speak their mind

Show all 10
"Last night was like, they did the commentary, and it was a point in the dance where he had to lift my leg up and Maks dipped me and [Julianne] said, 'Oh I'm uncomfortable,' and instantly I felt, I did feel body shamed," she said according to E! News. "You know, all the beautiful, professional dancers that are on Dancing With the Stars, I mean they dress very sexy and they do the splits and they grind up on these guys and they look absolutely stunning and get a standing ovation. And me, and my body, my hips, my ass, my breasts made her uncomfortable."
Hough has since responded denying she body shamed the model, saying it goes against "everything I believe in".
"To be clear, that was a produced package, not live coverage and they can put those sound bites anywhere. My 'uncomfortable' comment was about the fact that I felt like I wanted more out of the performance – when someones is doing a hot, sexy dance like that without the right amount of energy that is required, it can be uncomfortable to watch.
"Trust me I'm ALL for a sexy booty dance!! We all know that!! And any kind of body shaming goes against eveything I believe in," she said.
Last week, Rose said she was "having the time of my life" on the show where she also competes against celebrities including disgraced swimmer Ryan Lochte, former rapper Vanilla Ice and Olympic gold medallist Laurie Hernandez.
Join our new commenting forum
Join thought-provoking conversations, follow other Independent readers and see their replies