Anjem Choudary verdict: Has the British mouthpiece for jihad finally been silenced?
He made no attempt to hide his views, courting controversy with his support extremist causes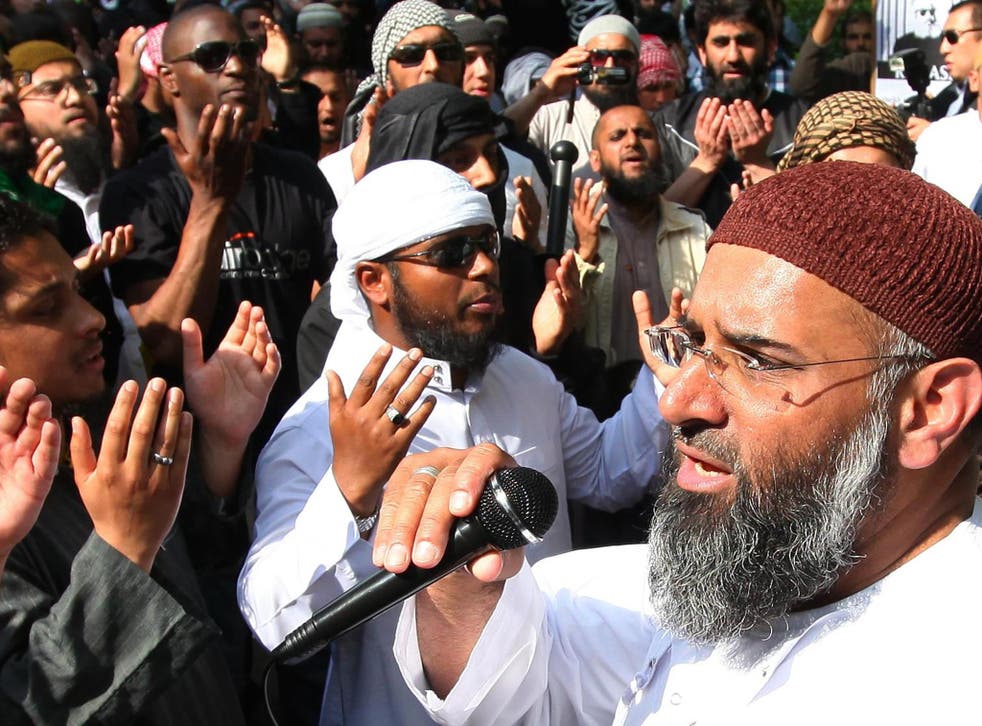 Anjem Choudary's charisma and drive attracted legions of supporters, including soldier Lee Rigby's killers Michael Adebolajo and Michael Adebowale, and suspected Isis executioner Siddhartha Dhar.
A 49-year-old Sunni Muslim, he was the voice of al-Muhajiroun, a radical organisation that was eventually banned by the British Government. And he made no attempt to hide his views, courting controversy with his support extremist causes.
The married father-of-five was born in north London and studied at St Bartholomew's medical school for a year before he became "disenchanted" and switched to law. His view of the medical profession was summed up in one of his speeches in which he relegated "dealing with diarrhoea as a doctor in a hospital" to a "pastime".
He told jurors at his Old Bailey trial that he went to Guildford College of Law, qualified as a solicitor and opened his own practice as well as carrying out a role as an assistant lawyer at the Commission for Racial Equality.
As he became more religious, practising elements of law troubled him and he decided there was "a better path". In the 1990s, Choudary became a student of the cleric Omar Bakri Mohammed, learning about Sharia and the "science of the Koran". Over the next 10 years, they became close and he helped him as an "assistant judge of Sharia law".
He once said: "Because Sheikh Omar was not great at English, he would ask me to write marriage certificates. I used to assist him as assistant judge of Sharia law. I used to officiate marriages and deal with reconciliation, divorce, inheritance matters."
After Al-Muhajiroun was disbanded in 2004, Syrian-born Sheikh Omar left the United Kingdom to visit his mother in Lebanon and was barred from returning as his immigration status was revoked.
Choudary went on to campaign for his "spiritual guide" after he was imprisoned in the country. He gave numerous television and newspaper interviews up until his arrest in the autumn of 2014. He also talked of sharing a platform with the former head of the bar, Lord Phillips, in a discussion about Sharia.
Choudary was a prolific writer, although a book deal in 2006 was cancelled after the publisher got "cold feet", he said.
He told the jurors at his trial that he joined Twitter two or three years ago and now has more than 32,000 followers, although he follows nobody. His co-defendant Mohammed Mizanur Rahman had 28,000 followers.
Choudary's YouTube channel had 129 videos uploaded, many of them featuring the radical preacher's lectures and debates.
PA