Anne Frank's childhood friend tells of their traumatic final meeting at Bergen-Belsen and says the teenager always 'wanted to be heard'
Nanette Konig survived the Nazi concentration camp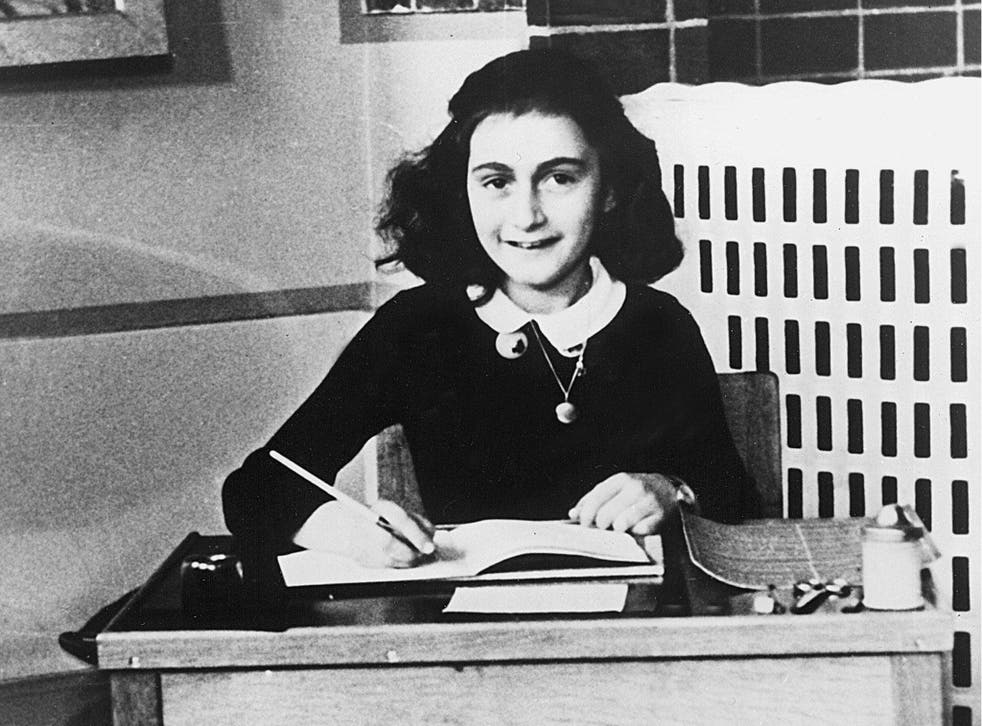 The childhood friend of Anne Frank has spoken of how she saw the teenager for the last time while they were both imprisoned at Bergen-Belsen.
Nanette Konig, who survived the Nazi concentration camp, recalled her traumatic experiences for a documentary detailing the last horrifying months of the Frank family's lives.
"I met her about three or four times in Bergen-Belsen, but I survived and she didn't," Konig said.
The 84-year-old, who now lives in Brazil, said that her school friend, who was once "full of life", was "finished off" and barely recognisable.
"She was completely depleted. She had come from Auschwitz in the beginning of the November 1944 when Bergen-Belsen was in no position to receive anybody or anything. I'm surprised, because we both were skeletons, that we actually were able to recognise one another, and our meeting eventually was very emotional."
Anne, her sister Margot, and parents Otto and Edith, were arrested in 1944 after two years in hiding and transported from Amsterdam to Auschwitz. Two months later, Anne and Margot were taken to Bergen-Belsen. They both died sometime in March 1945, just a few weeks before the camp was liberated by the British on 15 April 1945.
Konig said that, as a survivor, she wanted to tell her story on behalf of the Franks and all the other victims of the Holocaust.
"Once I survived, it was just, you know, it happened, I happened to survive. I feel that I have a duty, a mission, to speak in the name of those who did not survive and who should certainly be heard," she said.
Holocaust Memorial Day 2015: Haunting images of Auschwitz

Show all 20
Konig first met Anne in 1941 when they both attended the Jewish Lyceum. She was present at Anne's 13th birthday party in 1942, at which Anne was gifted the diary in which she would later record her experiences in hiding.
When the pair later met at Bergen-Belsen, Anne told Konig that after the war she planned to use her diary entries as the basis for a book.
Konig said that Anne would have been pleased that the world got to hear her voice.
"She would be very happy with all the attention she is getting. She always wanted to be seen. She wanted to be heard. She was full of life and this would be right in her, what she would have liked to happen."
Konig, who has six grandchildren – one of whom has died - and four great grandchildren said that it is important for the world to remain "vigilant".
"I think it is important that the Holocaust should be remembered," she said.
"It should come out. It should always be out in the foreground because those that were killed, for no reason at all, they deserve their memory and the whole period deserves to be remembered."
Anne Frank: The Nazi Capture premieres tonight at 8pm on National Geographic Channel
Join our new commenting forum
Join thought-provoking conversations, follow other Independent readers and see their replies