Anne Hathaway denies claims she refused to shake Argentine journalist's hand because she thought he had Ebola: 'She had a cold'
Alexis Puig flew all the way to Hollywood from Buenos Aires with the hope of speaking to the actress and her co-stars in a junket interview scenario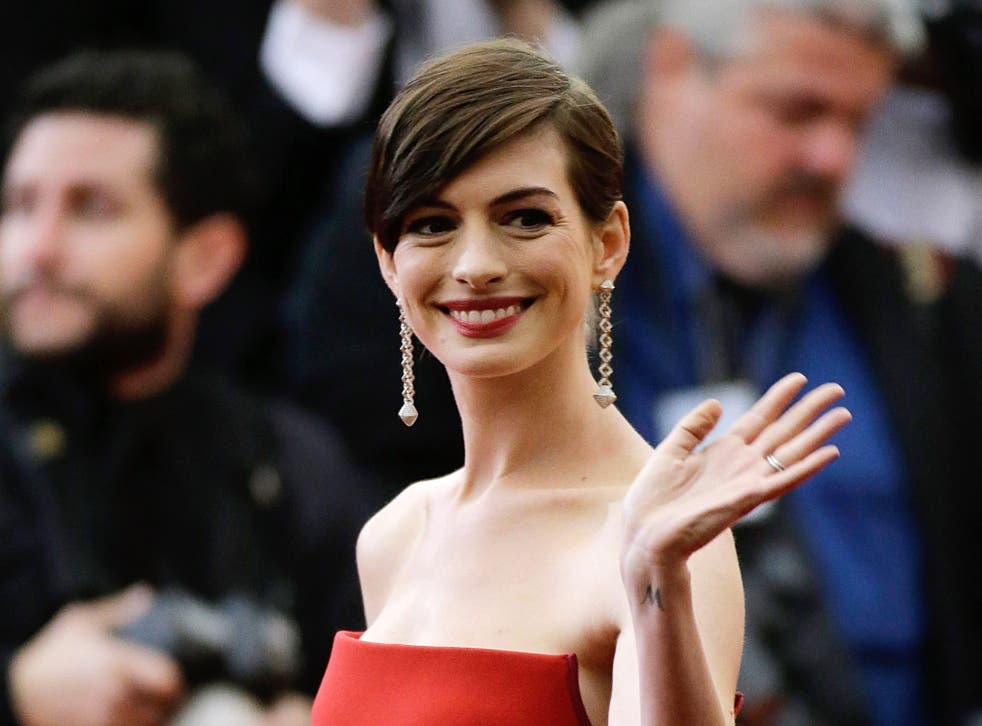 Anne Hathaway became the subject of journalistic scorn after she refused to shake one Argentine reporter's hand at the premiere of her new film Interstellar in Los Angeles on Friday.
Alexis Puig flew all the way to Hollywood from Buenos Aires with the hope of speaking to the actress and her co-stars in a junket interview scenario.
He also attempted to greet each of them professionally by shaking their hands, only to have his gesture of warmth rejected by Hathaway.
Puig, 31, claimed that the actress avoided physical contact with him because she feared catching Ebola – despite the fact the virus hasn't yet reached South America.
"Anne Hathaway didn't shake my hand because she was she was afraid of ebola #I'mAThirdWorldJournalist," he tweeted in Spanish after the event.
"Christopher Nolan, Matthew McConaughey and Jessica Chastain were great in the interviews [and none of them denied me their hands].Take that Anne!"
Interstellar film stills

Show all 18
"Thank you to everyone for your comments," he posted as he returned to Argentina on Sunday.
"Luckily I'm already in Buenos Aires, Argentina (city and country free of Ebola)…and at home Anne?"
However, a spokesperson for Hathaway has since insisted that Puig's claims were entirely without merit.
"That is nonsense – she wasn't shaking anyone's hands because she was coming down with a cold and didn't want to get anyone sick," her representative told the Mail Online.
Hathaway's comments come as she claimed she feared she'd die of hypothermia while filming Christopher Nolan's £110m space epic in freezing cold waters dressed in a make-shift space suit that leaked.
"It was a scene where my character becomes submerged in water and trapped, so I go down in the water expecting it's probably not going to be warm but I will at least be dry," she told The Telegraph.
"But after about 10 seconds the suit is totally full of water. I don't know what's happening or why, but everybody is hurting and cold so I don't say anything about it and wonder, 'How long can this last?'
"I thought Chris is going to be way more annoyed if I die of hypothermia than he is if I speak up about it and maybe delay filming for five minutes."
Interstellar premieres in London on 4 November.
Join our new commenting forum
Join thought-provoking conversations, follow other Independent readers and see their replies