Arnold Schwarzenegger scares fans at Madame Tussauds by pretending to be Terminator waxwork
"You look real," a girl said. "That's because I am," he replied, making the girl scream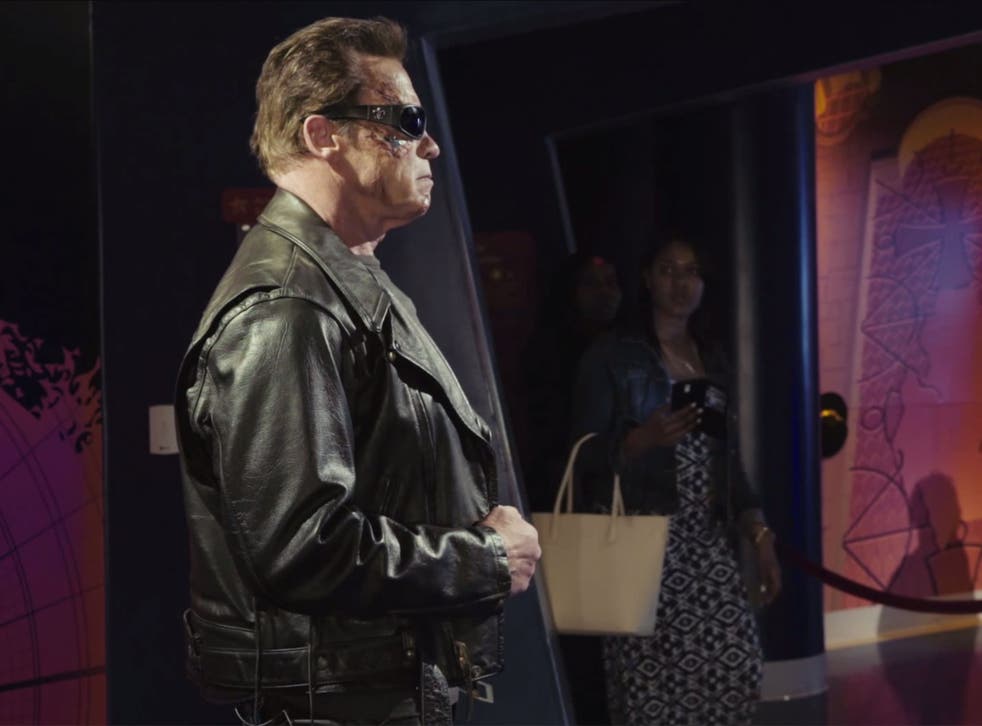 Arnold Schwarzenegger may be returning to cinemas as The Terminator this summer, but he gave fans a scare when he appeared as the character in real life.
The former governor of California dressed up as his character last week and stood as though he was made of wax in Madame Tussauds in Hollywood. His make-up made him look as though he had been fighting, showing a scratched face with his metal skull apparently showing through his skin.
The Terminator then played the prank on his fans as they posed beside him for pictures. One woman said: "You look real," as she walked past. "That's because I am," he said, suddenly moving and causing her and her friends to run and scream.
The actor also took a stroll around Hollywood to deliver a few classic Terminator lines, even managing to have a Terminator-off with a Terminator impersonator.
Schwarzenegger was raising awareness of charity After-School All-Stars (ASAS), which provides after-school programmes for children to help them through school and life. The actor has promised to match every donation made by people to the charity, and if offering people the chance to win a place with him at the Terminator Genisys premier.
Join our new commenting forum
Join thought-provoking conversations, follow other Independent readers and see their replies