Axl Rose is not dead: Guns N' Roses singer asks 'If I'm dead, do I have to pay taxes?'
The piece made the macabre claim that his body was found at his West Hollywood home on Tuesday morning and included a false police quote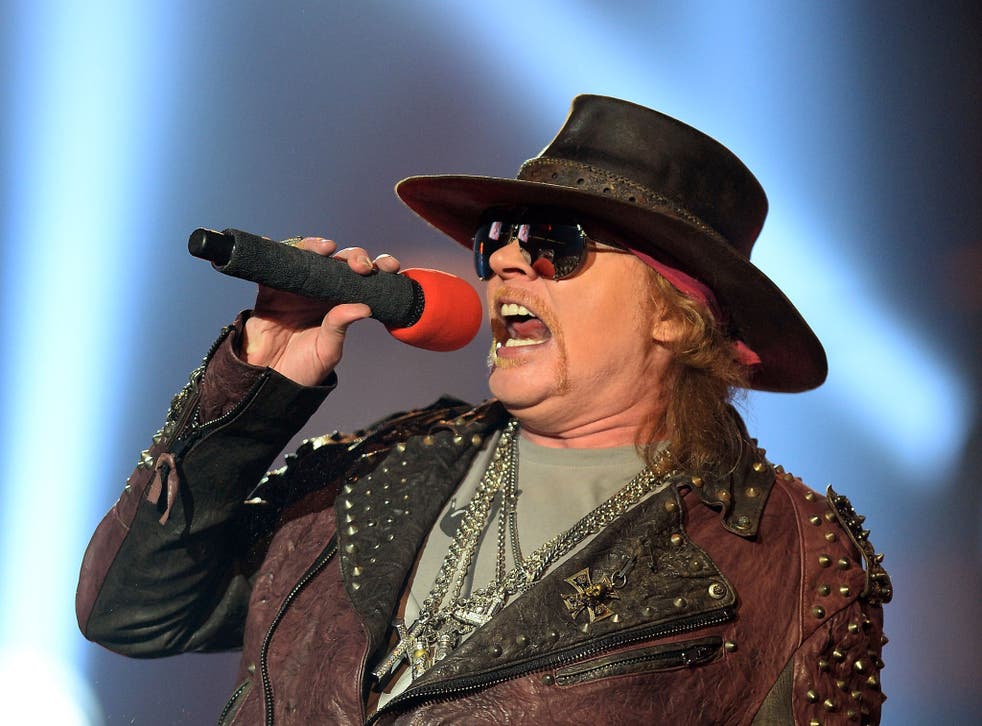 Axl Rose has fallen victim to the same hoax that mildly shook – and no doubt amused – Macaulay Culkin a few weeks ago.
The Guns N' Roses singer was the subject of a false article, mocked up to look like an official MSNBC report, claiming that he was dead.
"Sources: Guns N' Roses Frontman Axl Rose Found Dead in West Hollywood Home at Age 52," the headline read.
The piece went on to make the macabre claim that his body was found at his West Hollywood home on Tuesday morning, and even included a fabricated quote from a local police source.
Remaining calm under deathly pressure, Rose tweeted the following to his fans by way of assurance that the blood is definitely still pumping through his rhinestone-clad veins:
Those who 'liked' the official Guns N' Roses Facebook page were also bombarded with visual evidence that he was very much still alive.
Sharing a photograph of Rose, moderators wrote: "Ha! They say I'm dead — again… Wait, what? WTF? It's a hoax. Guys. Get a life at ParadiseCity.com."
Still alive and kicking: Famous people social media tried to kill off

Show all 10
So… Back to peddling the Nineties stadium rock band as the only original member, then.
Join our new commenting forum
Join thought-provoking conversations, follow other Independent readers and see their replies