Azealia Banks accuses Australian audiences of being 'violent, belligerent and terrible to play for'
The rapper took a swipe at her Australian fans just after playing at the Splendour in the Grass festival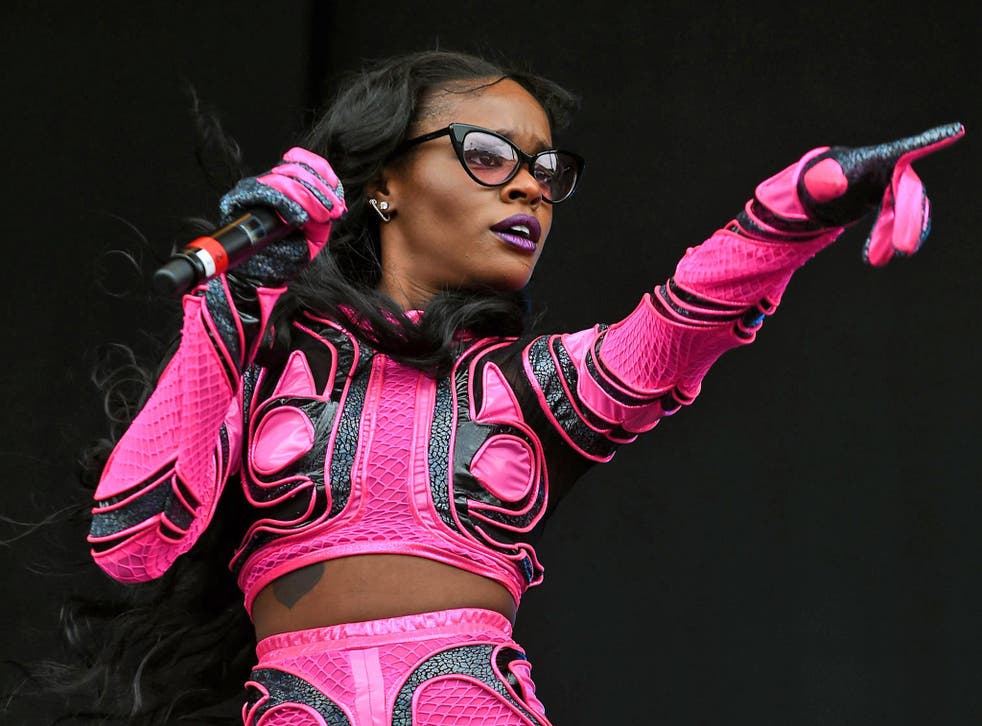 Azealia Banks has accused her Australian fans of being "terrible" and dangerous to play for, shortly after pulling in the biggest crowd at the Splendour in the Grass festival in Byron Bay.
The outspoken rapper responded in a typically forthright fashion to a tweet from radio broadcaster Paul Brown, who congratulated her for "completing her first ever full Australian concert". His tweet was apparently a reference to her walking out at festivals in Melbourne and Sydney when crowds threw cans at her.
Banks responded by accusing Australian audiences of being "violent and belligerent" and telling Brown she would not put her safety at risk. In a separate tweet, she also complained about Australia being too far away to be worth travelling to for performances, but added: "I love my fans and will do anything to make them happy."
The 24-year-old rarely holds back on Twitter, and has in the past used it to accuse Iggy Azalea of cultural appropriation during their protracted public feud, defend her use of the word f****t and tell Lily Allen her husband was "ugly" and looked like a thumb.
Banks also joined Nicki Minaj in calling out racism within the music industry with tweets claiming her work is overlooked because the US "doesn't like opinionated black women".
Join our new commenting forum
Join thought-provoking conversations, follow other Independent readers and see their replies