Band Aid 30: Emeli Sande says lyrics for Do They Know It's Christmas need to be rewritten and admits her own edits were rejected
Pop star was among those featured on charity single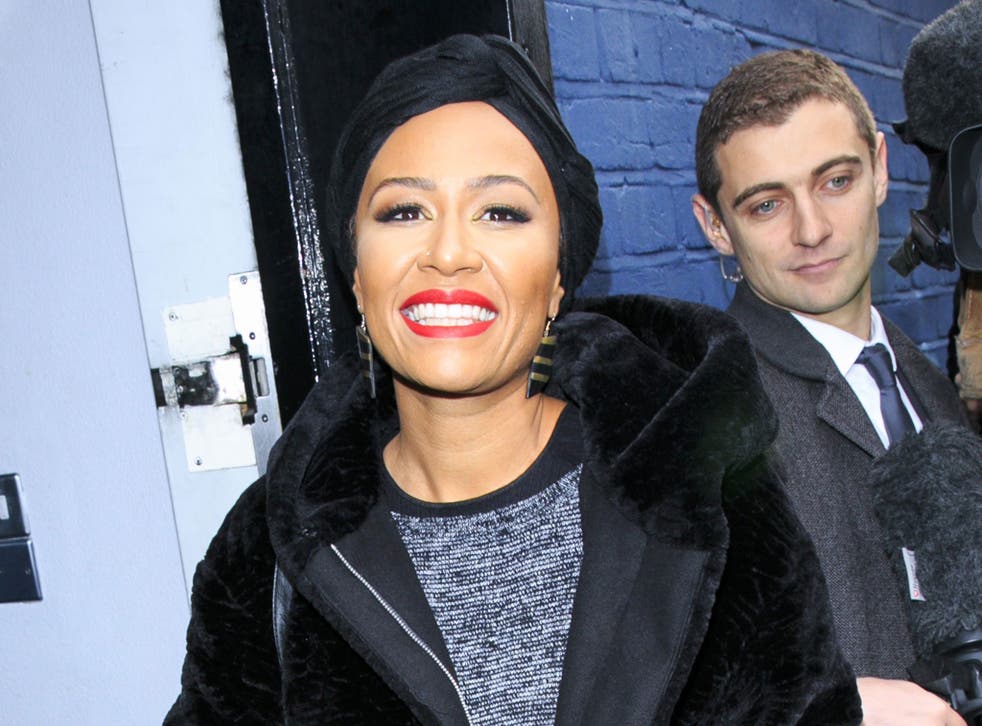 Emeli Sandé has said she disagreed with the lyrics in Sir Bob Geldof's latest reworking of Do They Know It's Christmas? and recorded her own edited lines – which were rejected from the final version.
The pop star, who features as part of the new Band Aid 30 supergroup, wrote on Twitter that she felt the lyric "needs changing", or else a "whole new song is required".
Her comments come following a storm of criticism for the reworked charity single, recorded to raise money for the Ebola crisis effort and on the 30th anniversary of the first Band Aid single. Damon Albarn suggested the song patronises Africa, while Lily Allen called the collective effort "smug".
Sandé, whose father is Zambian, said she and Angelique Kidjo, a singer from Benin, "made and sang our own edits". "Unfortunately, none of these made the final cut," she added.
In a long statement issued to her 1.2 million followers on Twitter, Sandé began by saying she had "been having so many discussions about this all week".
"Yes, I agree the lyric needed changing," she said. "In fact I feel a whole new song is required.
"Aside from my feelings regarding the lyric, there was no doubt in my mind or heart that this project came from a place of pure and respectful intent. Sir Geldof [sic] made this clear when he addressed us all: I haven't heard a man speak with such passion and sincerity in many years.
"I am so proud of my Zambian heritage," Sandé continued. "No offence or disrespect to the beautiful and prosperous continent was ever intended. In my eyes, this song is specifically addressing a medical crisis, which is very real and in urgent need of awareness and support.
In pictures: Band Aid 30 artists arrive to record

Show all 16
"The response from world governments has been horribly slow and media coverage has been minimal though thousands and thousands are dying.
"I apologise if the lyrics of the song have caused offence. I wish the changes had been kept but that is out of my control. The sole objective is to raise awareness and money to provide medical aid to those suffering the Ebola outbreak, which is being worsened and amplified by poverty.
"Thank you so much for your support."
The reworked version of Do They Know It's Christmas? features stars including One Direction, Bono and Ellie Goulding, and is expected to raise millions to help fight the Ebola crisis, which continues to grip Sierra Leone, Liberia and Guinea.
Chancellor George Osborne agreed to waive VAT on the single's sales, so every penny will help the charity effort.
Join our new commenting forum
Join thought-provoking conversations, follow other Independent readers and see their replies