Ben & Jerry's founders arrested at political protest in Washington DC
The two ice cream makers received a chilly reception from authorities at Capitol Hill, before they were scooped up and arrested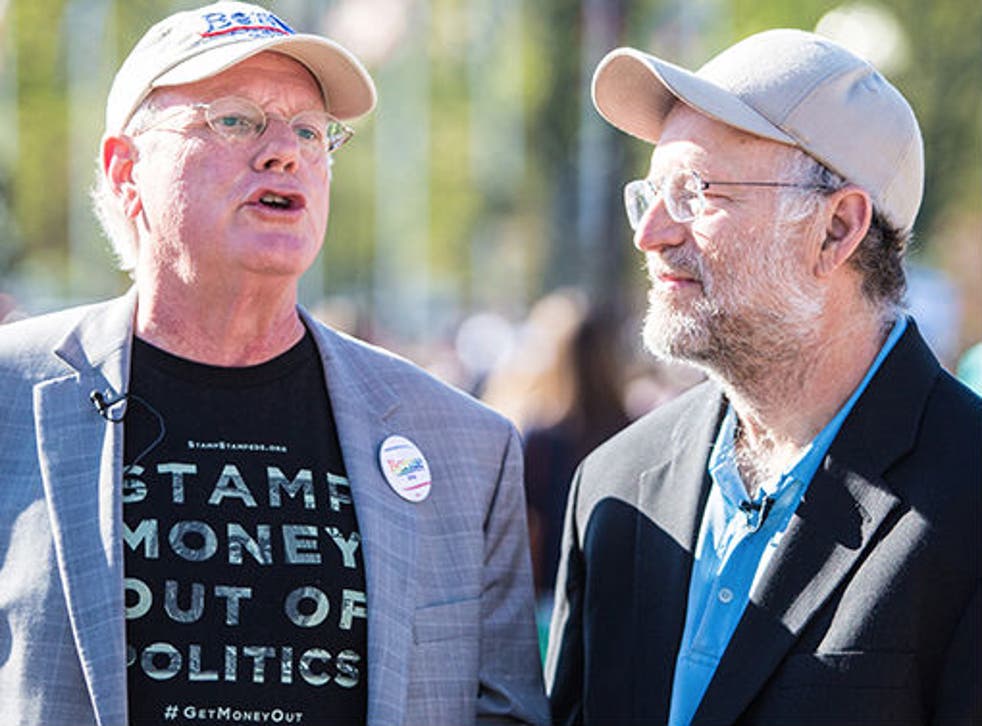 Police arrested the co-founders of Ben & Jerry's ice cream after they took part in a protest against the influence of money in politics.
Jerry Greenfield and Ben Cohen, who are outspoken Bernie Sanders supporters, were participating in the Washington DC-based Democracy Springs protests.
The two-week protests at Capitol Hill began on 11 April.
More than 1,200 people have been arrested, with 300 arrests on Monday alone, for "crowding, obstructing or incommoding". Around 12 people handcuffed themselves to scaffolding of the building's rotunda.
Among the arrests were the two 65-year-old businessmen from New York who were happy to advertise their near-incarceration - those arrested were processed on the scene and released.
They said their fight was about getting all levels of government "to commit to fight for reform to save our democracy and ensure political equality".
In a press release from the Vermont-based ice cream company, they listed other campaigns for social justice that the co-founders have participated in, like calling their chocolate chip cookie dough flavour "I Dough, I Dough" in honour of legalizing same-sex marriage.
"There are two trends that everyone from Greenpeace to the NAACP has realized are making it impossible for much good work to get done," they said. "The first is the flood of unregulated cash flowing into campaigns and elections. And the second is the wave of attacks in many states on citizens' right to vote."
People news in pictures

Show all 18
The protests happened as Vermont Senator Sanders was calling the campaign finance system "rigged", "broken" and "corrupt", although the protests were not affiliated to any particular candidate.
In January the company created its own limited edition flavour for Bernie Sanders, called "Bernie's Yearning", with solid chocolate on top and plain mint ice cream underneath.
The chocolate disk at the top of the tub represented the small percentage of people in the US who hold the nation's power and wealth.
Join our new commenting forum
Join thought-provoking conversations, follow other Independent readers and see their replies