Benjamin Netanyahu plays a sinister 'babysitter' in Israeli pre-election advert
The PM claims he is the only one who can look after Israel's children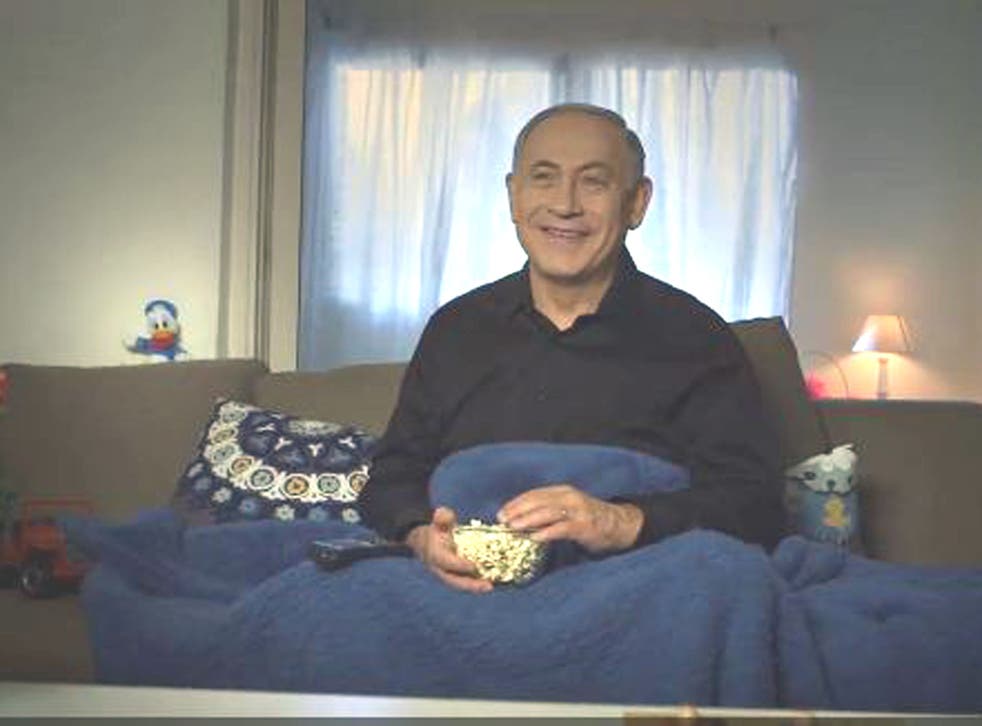 Few sights are as unnerving as seeing a giggling Benjamin Netanyahu throwing popcorn into his mouth under a duvet as he watches a video of himself shouting at children.
According to the Israeli Prime Minister, this is what constitutes as child care, at least in the context of the new political party advert he posted on Facebook ahead of Israel's general election in March.
In it, he plays mildly sinister babysitter, who turns up at one couple's house entirely uninvited.
He then announces to the pair that he is the "Bibi-sitter" – the only one in the nation who can look after the country's children – while Zionist Camp Party leaders Tzipi Livni and Isaac Herzog, his political opponents, are not to be trusted.
"This election, vote for who will care for your children," he says to camera.
The parents leave, only to return to their house moments later to find Netanyahu nesting on the sofa and their children no-where to be seen.
"Shalom (Peace)!" they shout with glee.
"Not unconditionally," Netanyahu replies.
Watch it above.