Bernard Verlhac: Versatile and prolific caricaturist who was a thorn in the side of Nicolas Sarkozy
In 2011 he published Cinq Ans Sous Sarkozy (Five Years Under Sarkozy), an anthology of his work for a host of publications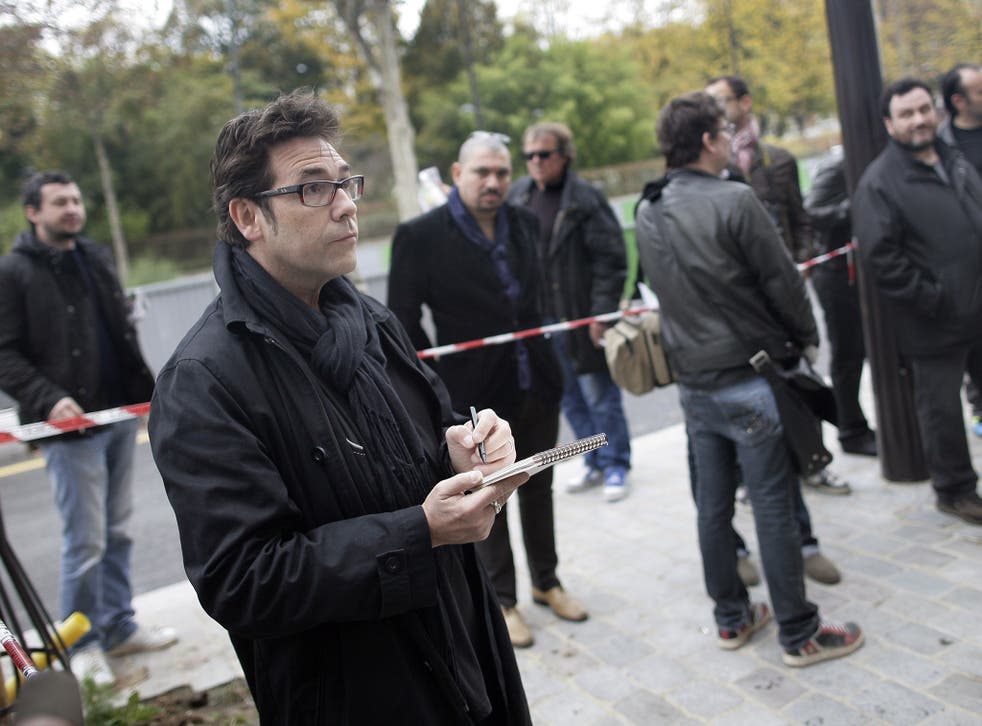 Drawing under the pen name Tignous, Bernard Verlhac was a versatile and prolific caricaturist and illustrator, and a thorn in the side of the former French President, Nicolas Sarkozy.
In 2011 he published Cinq Ans Sous Sarkozy (Five Years Under Sarkozy), an anthology of his work for a host of publications, including the weekly news magazine Marianne.
Born in 1957, the Parisian was a natural follower in the footsteps of Cabu and Wolinski, attacking the evils of capitalism in books such as Tas De Riches (A Bunch of Rich People), and he also illustrated Corvée de Bois (Go and Fetch Some Wood), a Didier Daeninckx book tackling the taboo subject of the behaviour of the French army during the war in Algeria.
In pictures: Reaction to Charlie Hebdo attack

Show all 39
"A caricature ... is the hardest thing to get right," he said. "You have to put everything into a single image." He drew not only for Charlie Hebdo but for Télérama and comics like L'Echo des Savanes and Fluide Glacial, and like his Charlie Hebdo colleagues he continued the Gallic tradition of caricaturing politicians live on television.
In recent years the slight desperation palpable in his caustic sense of humour appeared to match the uncertain mood of the French nation. "My work never seems to be done," he said.
Born 1957; died Paris 7 January 2015.
Join our new commenting forum
Join thought-provoking conversations, follow other Independent readers and see their replies