Beyonce fans defend singer's Super Bowl performance amid 'anti-cop' accusations
The singer tackles racial inequality with her powerful performance and new single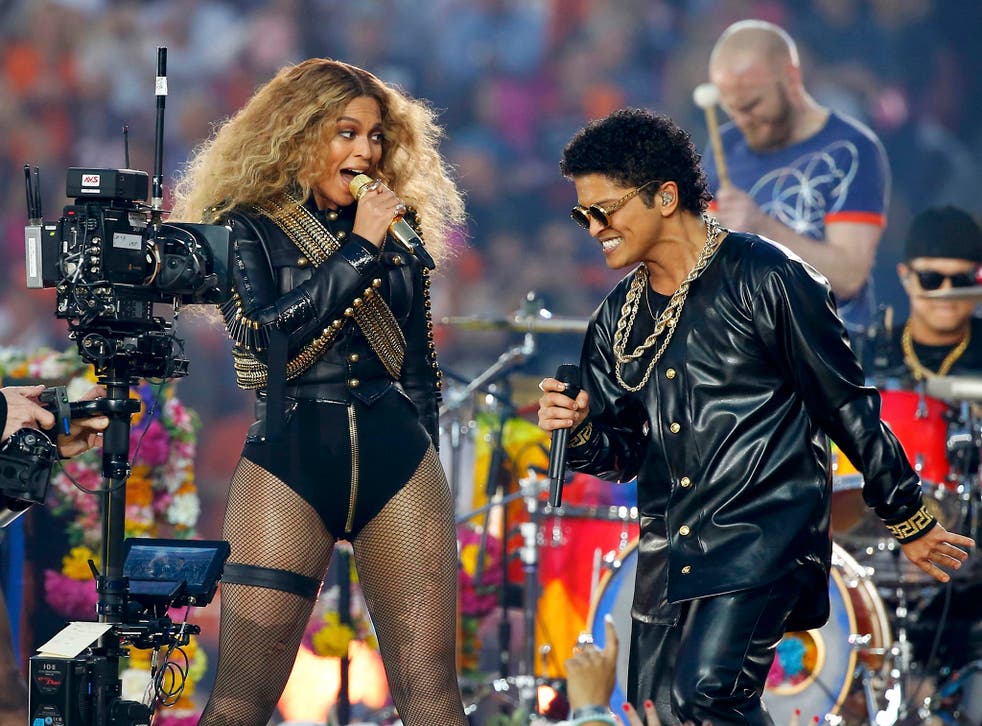 Beyonce's fans have defended the singer against criticism and accusations of anti-police sentiments in her new video after her powerful Super Bowl half-time performance.
Beyonce performed "Formation" on Sunday with dancers dressed in tribute to the Black Panther Party, a radical black party from the 1960s. The singer raises the ever-present issue of racial inequality in America within the song and, at one point during her performance, dancers formed an 'X' shape which some have suggested is a nod to the civil rights leader Malcolm X.
Her video for the politically charged song highlights the Black Lives Matter movement in the US, promotes black female empowerment and tackles the deaths of black citizens shot by police officers.
Melina Abdullah, a Black Lives Matter activist and leader in California, told the Associated Press it was wonderful that artists such as Beyonce "are willing to raise social consciousness and use their artistry to advance social justice".
Yet some conservative viewers are now accusing Beyonce's video of racism and of attacking police officers.
Super Bowl half-time show 2016

Show all 6
One right wing site even claimed her performance was racist because all of her dancers were black, while former New York City mayor Rudy Giuliani described her show as "ridiculous", telling Fox and Friends: "I thought it was really outrageous that she used it as a platform to attack police officers, who are the people who protect her and protect us, and keep us alive."
"For months, police officers have been working long hours, sacrificing time with their families and risking their personal safety to make sure the Super Bowl can be enjoyed by our entire nation without fear," one commentator wrote on Beyonce's Facebook page. "Their selflessness is rewarded by Beyonce throwing them under the bus with this rant. Hypocrisy at its finest. But cops are professional and will continue to protect her despite her hatred and divisiveness. Bring us together, don't tear us apart."
However, the overwhelming majority defended Beyonce and praised her for addressing racial discrimination. "I think that you're hard-pressed to find that demonstrative an example of performative blackness on stage, on such a high-profile stage," Damon Young, editor in chief of the website www.verysmartbrothas.com, told AP on Monday. "Between the dancers coming out dressed as Black Panthers to the lyrics to the song, again ... I can't recall another time you saw that unambiguousness with a performance on a large scale."
The Daily Show correspondent Jessica Williams ridiculed criticism levelled at Beyonce on Monday evening.
"Race was brought in because Beyonce was brought in and, brace yourself, you might want to sit down for this, but Beyoncé is…black!" she said. "And as a black person, you walk around every day constantly reminded that you are black. We're more likely to get paid less, we're more likely to get sent to prison and, we're more likely to win a dance competition. What? It's not all bad.
"The point is, Beyonce is black and this song is her message. That's what artists do. Their message is in their music."
The Independent has contacted Beyonce for comment.
Join our new commenting forum
Join thought-provoking conversations, follow other Independent readers and see their replies