Bill Cosby pressured the Associated Press to 'scuttle' interview about rape allegations
Video: The AP has released a full video and transcript of an interview with Bill Cosby from November 6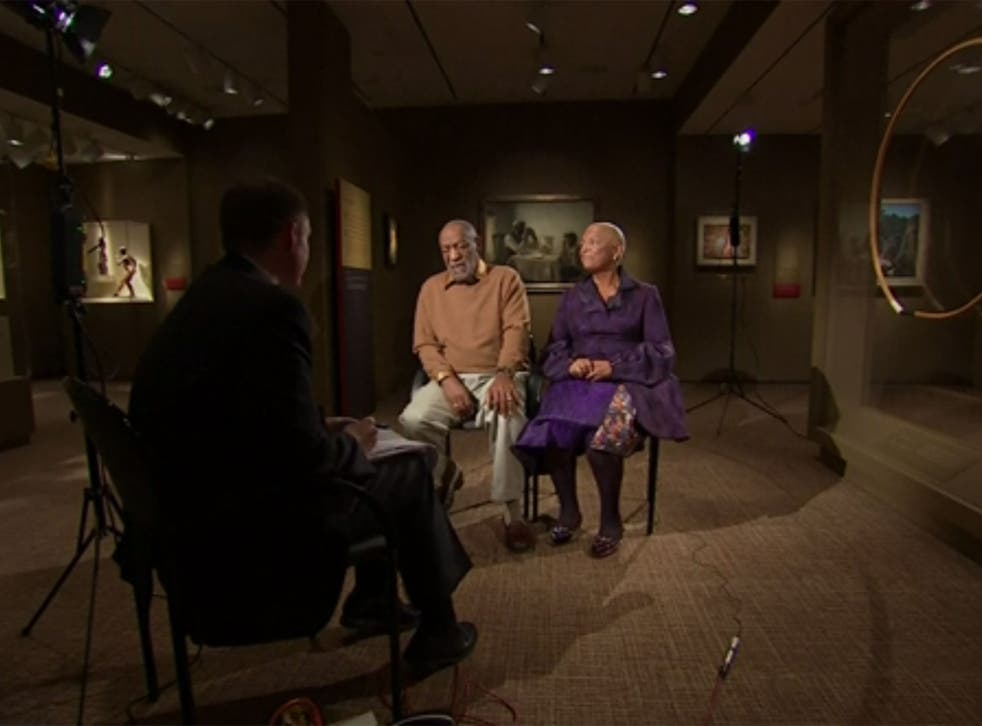 Bill Cosby has been caught on camera demanding part of an interview in which he refused to respond to rape allegations to be "scuttled".
The new video was published after the US network NBC announced on Wednesday that it had scrapped a Cosby comedy under development, just a day after streaming service Netflix postponed a special show with the television veteran.
Last week, former model Barbara Bowman accused Cosby of having "drugged and raped" her in 1985 when she was 17-year-old aspiring actress.
Since then, two other women have come forward alleging sexual assault by Cosby, the most recent being actress Janice Dickinson.
The interview with the Associated Press took place on November 6 - before the more recent allegations against Cosby were made.
In the interview, the reporter asks Cosby about accusations of sexual assault that have plagued the comedian for many years.
Cosby responds in a series of short exchanges: "No, no. We don't answer that...There is no comment about that...And I'll tell you why. I think you were told. I don't want to compromise your integrity, but we don't, I don't talk about it."
The interview then comes to an end but the cameras kept rolling and show Cosby - who is seated next to his wife, Camille - then ask the reporter to scrap the last part of their conversation.
"Now can I get something from you?" Cosby asks. "That none of that will be shown?"
The reporter responds, "I can't promise that, myself, but you didn't say anything..."
Cosby replies, "I know I didn't say anything, but I'm asking your integrity that since I didn't want to say anything but I did answer you in terms of I don't want to say anything, of what value will it have?"
His publicist, who is standing out of shot, then adds, "I don't think it has any value either."
Bill Cosby: Career in pictures

Show all 20
Cosby continues, "And I would appreciate it if it was scuttled."
The reporter says he will talk to his editors about Cosby's request. Cosby then says that "because it was AP" he did not expect to be asked about the rape allegations. The reporter contends that his bosses wanted him to ask the question.
A statement from the AP that accompanied the new video read, "As the allegations gained increasing attention - the AP went back through the full video and made the decision to publish Cosby's full reaction to questions about the claims.
"The interview was on record - the AP made no agreement to avoid questions about the allegations or to withold publishing any of his comments at any time."
The interview took place on November 6 and was meant to be about the Smithsonian National Museum of African Art in Washington, D.C. exhibiting the art collection of Cosby and his wife.
Video courtesy of the AP.
Join our new commenting forum
Join thought-provoking conversations, follow other Independent readers and see their replies