Bill Cosby drugged young woman and sexually assaulted her as she lay 'frozen and paralysed', says affidavit
The 78-year-old actor has denied all the allegations against him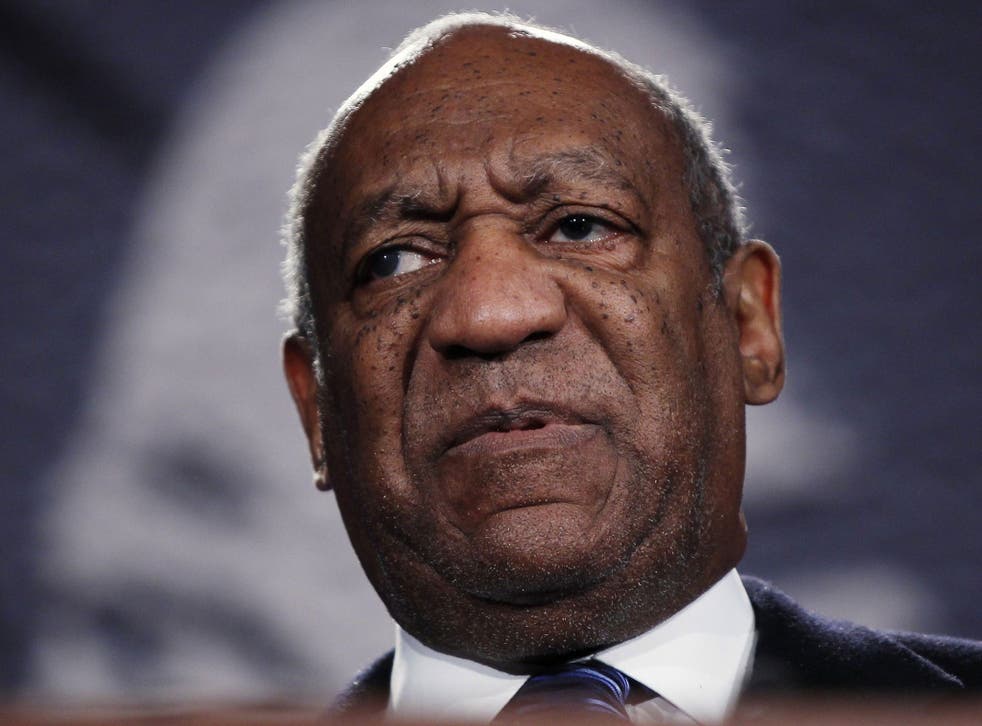 She considered him nothing less than a mentor.
Thirty-seven years her senior, he was an comedian and actor known to every American. She was a working at Temple University in Philadelphia, serving as director of the women's basketball team. He had once been a student at the college.
Over a course of months beginning in 2001, Andrea Constand and Bill Cosby developed what she considered to be a "sincere friendship". But according to an affidavit made public by prosectors on Wednesday, the celebrity wanted more than just friendship.
"Following their initial meeting at Temple University, Cosby developed a romantic interest in the victim that she did not share," it says.
The 20-page document filed by Montgomery County Prosector Kevin Steele, lays out in stark detail two, previous alleged sexual advances the comedian made to Ms Constand. It also outlines the alleged aggravated sexual assault said to have taken place.
Mr Cosby, who is due to appear in court later on Wednesday, has stridently denied all the allegations against him.
The first alleged sexual advance, said to taken place just months after they met, allegedly happened after he invited her to his home to eat a dinner prepared by his private chef.
Prosectors claim that as they sat together on the sofa after dinner, "Cosby reached over and touched her". The document says Ms Constand then got her things and left.
Despite what had happened, it says she subsequently visited his home in Cheltenham, Pennsylvania, where "out of the blue", he began touching her and unbuttoning her clothes.
"Despite the advances by Cosby, the victim trusted him and continued to accept his invitations to social and professional functions," says the document.
The alleged incident for which the comedian has been charged with aggravated assault is said to have taken place between the middle of January and February 2004, again at Mr Cosby's home.
When she arrived for dinner, she told the actor she was feeling "drained" and emotionally occupied".
The affidavit claims Mr Cosby encouraged her to take three blue pills which he allegedly told her were "herbal" and would help relax her and said: "These will make you feel good". He also allegedly encouraged her to drink a number of glasses of win.
After around 30 minutes, Ms Constand began to experience blurred vision and difficulty with speaking. Things became "blurry" and "dizzy".
The legal document says that while she lay on the sofa, the comedian touched her breasts and "penetrated" her with his finger. He also allegedly placed her hand on him in an intimate location.
"The victim told investigators that she did not consent to any of these acts and was unable to speak or move during the assault," says the affidavit. "She described her position as frozen and paralysed."
It says she later woke up in his home where she she saw Mr Cosby at the bottom of the staircase, dressed in a robe.
It adds: "Cosby gave her a muffin, walked to the front door, opened it and said 'Alright'."