Bill Nye explains climate change with emoji because people still don't get it
In a message to all sceptics, the Science Guy proclaims, 'climate change is a real deal'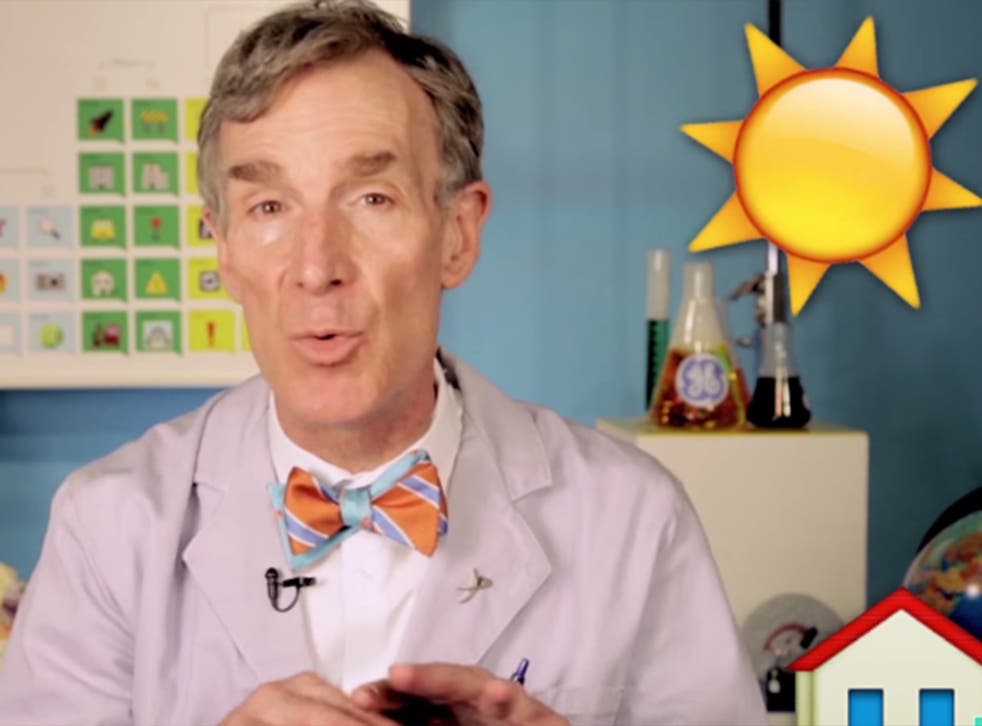 While Barack Obama sat down with the legendary Sir David Attenborough in the White House to pick his mind about ways to save the planet, another luminary of the science world, Bill Nye, was doing his bit to educate the masses about climate change.
And the Science Guy wasn't just lecturing people - he was teaching them the basics with the help of everyone's favourite new language, emoji.
Nye, the TV host, comedian and science man, who made his name with the nineties PBS show "Bill Nye the Science Guy", created a succinct two-minute video from his "emoji lab" that will hopefully prove many a sceptic that climate change is real and we need to be worried about it. As Nye says, "Climate change is a real deal".
Nye discusses the state of the Earth's atmosphere, the growing population, levels of carbon dioxide and the need for the world, and in particular the USA, to "get to work".
Scientists are expecting climate change to be a much bigger issue in the US presidential election in 2016, with Republicans - who are notorious for their distinct lack of scientific knowledge and distaste of modernity - expecting to receive a huge amount of scrutiny when it comes to the divisive issue in American politics.
Ted Cruz, one of the candidates, said that people who believe in climate change are "the equivalent of the flat-Earthers". GOP front-runner Jeb Bush has also said he is a climate change sceptic.
Join our new commenting forum
Join thought-provoking conversations, follow other Independent readers and see their replies