Binky Felstead: Children's charity Barnardo's admits paying Made In Chelsea star £3,000 to front new campaign
The organisation denied earlier claims made by The Sun that they had given the docu-soap star £20,000 to back their latest initiative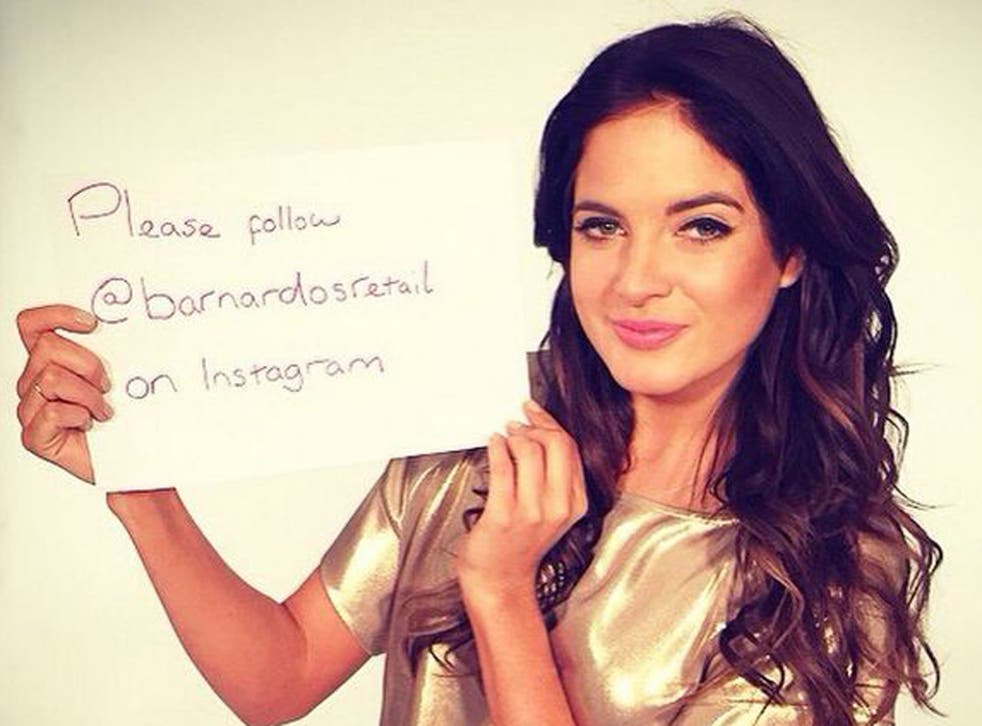 Barnardo's paid Made In Chelsea actress Binky Felstead £3,000 to front a charity campaign, the children's fundraiser has admitted.
Posting on Twitter, the organisation denied earlier claims made by The Sun that they had given the docu-soap star £20,000 to back their latest initiative:
Binky, whose real name is Alexandra, had posted an image on her Instagram account holding up a sign reading: "Please follow @barnardosretail on Instagram".
She captioned the post: "Something special happening with @barnardosretail today... Follow their account and watch this space!"
Countering The Sun's original reported figure, Felstead posted on Twitter:
"Barnardo's retail shops are part of the charity's trading arm and as such operate in a commercial environment," the charity further added in a statement.
"We are soon to launch a new campaign to encourage much needed donations to our shops. We took a business decision to acquire the support of Alexandra (Binky) Felstead to bring the appeal to a new and wider audience.
"We expect the £3,000 campaign to increase donations significantly and will be monitoring its impact on our sales.
"Barnardo's does not usually pay celebrities who support our work with the most vulnerable children across the UK."
However, none of this stopped criticism of Felstead's decision to accept payment from the charity in the first place.
The Apprentice contestant Luisa Zissman and presenter Kirstie Allsopp were among those to voice their complaints:
International children's charity World Vision admitted it rewards its 'artist ambassadors', and said it had paid Downton Abbey actress Elizabeth McGovern's band, Sadie and the Hotheads, £28,000 for their "time and resources".
"Very often charities say they spend no money on celebrities, but they do not take into account the marketing spend, which is hidden," a spokesperson for World Vision told ThirdSector.co.uk last year.
In 2007, Terry Wogan famously waived his £10,340 fee for hosting Children In Need after his annual earning was made public.
However, a statement in BBC internal magazine Ariel read at the time:"Children In Need has never paid the fee to Terry Wogan. It is paid for by the BBC and does not come come from the funds of the BBC Children In Need Telethon."
His co-presenters, Natasha Kaplinsky and Fearne Cotton, had never been paid for their appearances.
Join our new commenting forum
Join thought-provoking conversations, follow other Independent readers and see their replies