Bird lands on Turkish President Recep Tayyip Erdogan's head during mosque opening
The President's public appearance didn't quite go to plan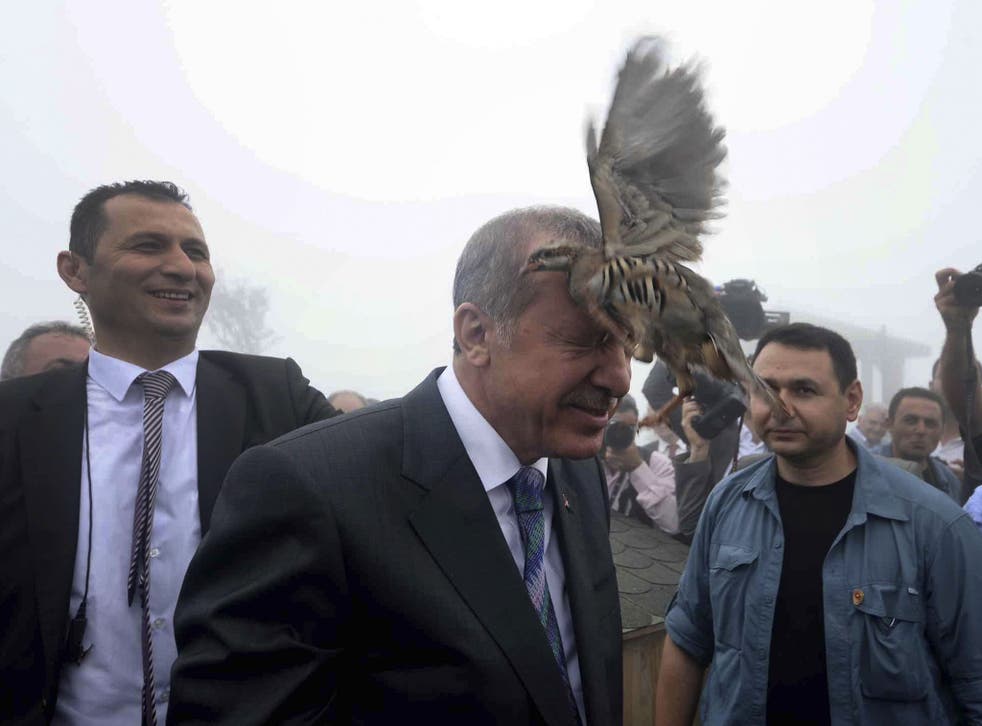 Incorporating animals into any photo call is a risky move for politicians, a fact demonstrated by the Turkish President this week when he found himself balancing a bird on his head.
President Recep Tayyip Erdoğan marked the inauguration of a mosque in the Black Sea town of Rize on Friday by releasing a flock of doves and partridges. But when he opened the cage, none of the birds seemed keen on the idea of leaving their surroundings and stayed put.
Erdoğan first tried clapping to encourage them out, and then waved an umbrella around inside the cage. Eventually, he resorted to grabbing the birds one at a time and unceremoniously throwing them up into the air, only for them to fly back to the roof of the cage.
But one bird had other ideas and made a beeline for the President's head, where it managed to cling on for a few seconds despite the efforts of his aides to shoo it away.
Erodgan, who has in the past tried to block access to social media in Turkey and described himself as "increasingly the internet every day", probably won't be pleased with the images of this PR gaffe going viral.
Join our new commenting forum
Join thought-provoking conversations, follow other Independent readers and see their replies