Bobby Womack: The sad death of a soul survivor
He worked with Aretha Franklin, Dusty Springfield, Wilson Pickett, Damon Albarn – and set the Rolling Stones on their road to fame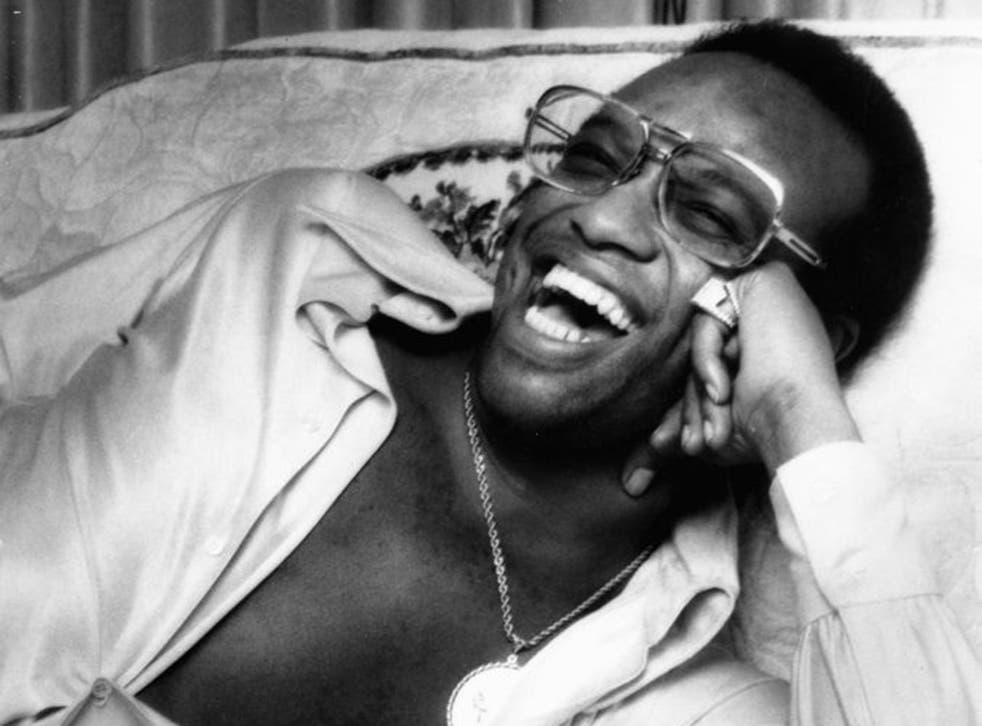 Bobby Womack, the legendary soul singer who died on Friday, drew on his own experiences for many of his greatest hits.
And across the world yesterday and in particular in one muddy corner of Somerset at Glastonbury, the passing of the "third brother of five" ("Across 110th Street") was mourned as a loss to the entire music industry.
The singer and guitarist, who was a session musician for Aretha Franklin, Ray Charles, Dusty Springfield and Wilson Pickett, left a rich musical legacy spanning seven decades and 28 studio albums.
Although the cause of the 70-year-old's death was not announced, he had suffered from cancer and Alzheimer's, and had battled drug addiction. Womack, born Robert Dwayne Womack in Cleveland, Ohio, had been due to perform at the Womad music festival in Wiltshire next month. Peter Gabriel, the former Genesis singer and Womad's founder, said Womack's songs had become "part of the fabric of so many musical lives".
At Worthy Farm, where thousands had gathered for Glastonbury, hip-hop pioneers De La Soul tweeted after their performance: "We had an amazing time touring around the world with him. We love you Mr Womack."
In pictures: Bobby Womack - soul legend dies aged 70

Show all 7
Womack, whose mother told him he could "sing his way out of the ghetto", was spotted, aged 10, by soul singer Sam Cooke, while performing in church with his siblings. They later formed a group, The Valentinos. In his early twenties Womack was asked by Cooke if an up-and-coming British group called The Rolling Stones could cover his song "It's All Over Now". It was the Stones' first hit. Guitarist Ronnie Wood described Womack yesterday as "the man who could make you cry when he sang".
But Womack's life was blighted by drugs, and he slipped off the radar for years at a time. Despite this – and pneumonia, diabetes, two forms of cancer and the early stages of Alzheimer's – Womack outlived most of the artists he was associated with, including Jimi Hendrix and Janis Joplin. He said towards the end of his career: "Maybe if I wasn't high, my life might not have lasted so long."
Womack released his first studio album for more than 12 years in 2012, The Bravest Man in the Universe, co-produced by Damon Albarn. "I will see my brother in church," the former Blur frontman tweeted yesterday.
Womack was working on a new album at the time of his death – The Best is Yet to Come – said to feature Snoop Dogg, Rod Stewart, Stevie Wonder and Adele. "He had a style nobody else could ever capture," said soul and gospel singer Candi Staton, who had known him since she was 13. "I loved him and I will miss him."
Womack had promised: "This is a new Womack. The best you've ever seen. I survived the storm."
Join our new commenting forum
Join thought-provoking conversations, follow other Independent readers and see their replies