Bono wears sunglasses because he 'suffers from glaucoma'
His infamous dark glasses have become a signature of the musician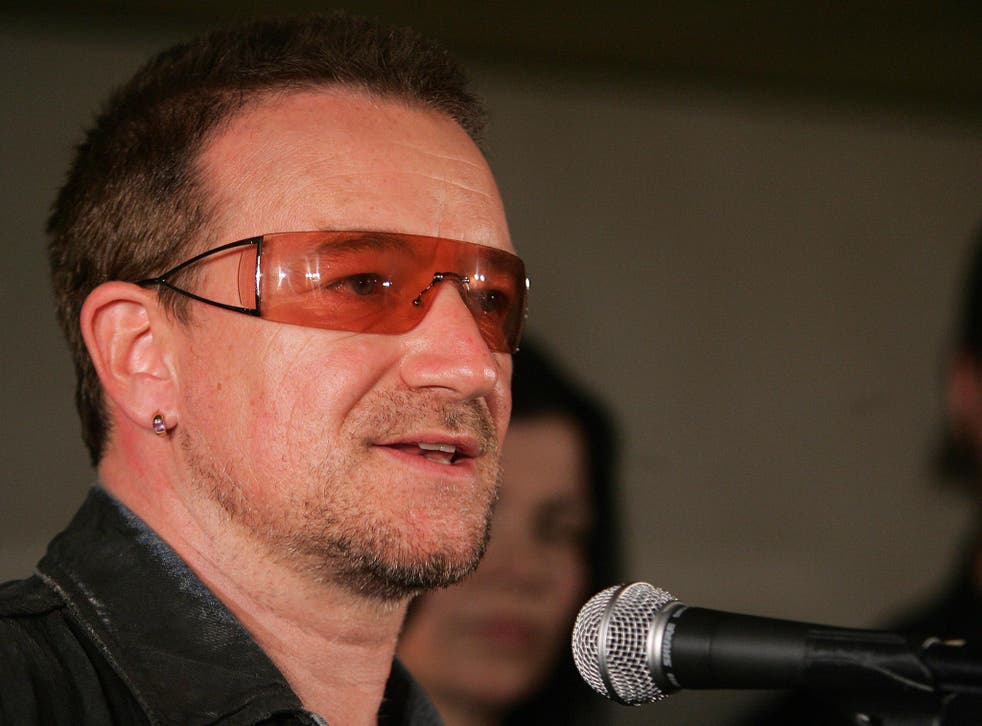 No it isn't vanity, nor an affectation or an ill-advised fashion statement, the reason Bono is always seen in his dark glasses is because he suffers from glaucoma.
The condition affects sight in varying degrees, usually due to build-up of pressure within the eye. Glaucoma develops when the fluid produced by the eye cannot drain properly, sometimes creating misty or watery eyes.
The U2 frontman made the admission on The Graham Norton Show, when Norton asked if he ever removes his glasses. The show will air tonight on BBC1.
"This is a good place to explain to people that I've had glaucoma for the last 20 years," said Bono.
"I have good treatments and I am going to be fine."
He added with good humour: "You're not going to get this out of your head now and you will be saying 'Ah, poor old blind Bono.'"
He had previously said he wore his signature shades because he was "very sensitive eyes to light".
"If somebody takes my photograph, I will see the flash for the rest of the day," he told Rolling Stone in 2005. "My right eye swells up."
The musician also addressed criticism received for automatically uploading U2's latest album, Songs of Innocence, to iTunes libraries.
Although he has previously apologised for the move, which Iggy Pop claimed robbed "the listener's choice", the singer seemed nonplussed about the backlash.
"We wanted to do something fresh but it seems some people don't believe in Father Christmas," he said.
"All those people who were uninterested in U2 are now mad at U2. As far as we are concerned, it's an improvement."
Join our new commenting forum
Join thought-provoking conversations, follow other Independent readers and see their replies