Bono injured after Central Park bike accident: U2 frontman set to undergo surgery
The U2 frontman has since been left needing surgery for an injury to his arm – and cancelled the final leg of the band's final Tonight Show appearance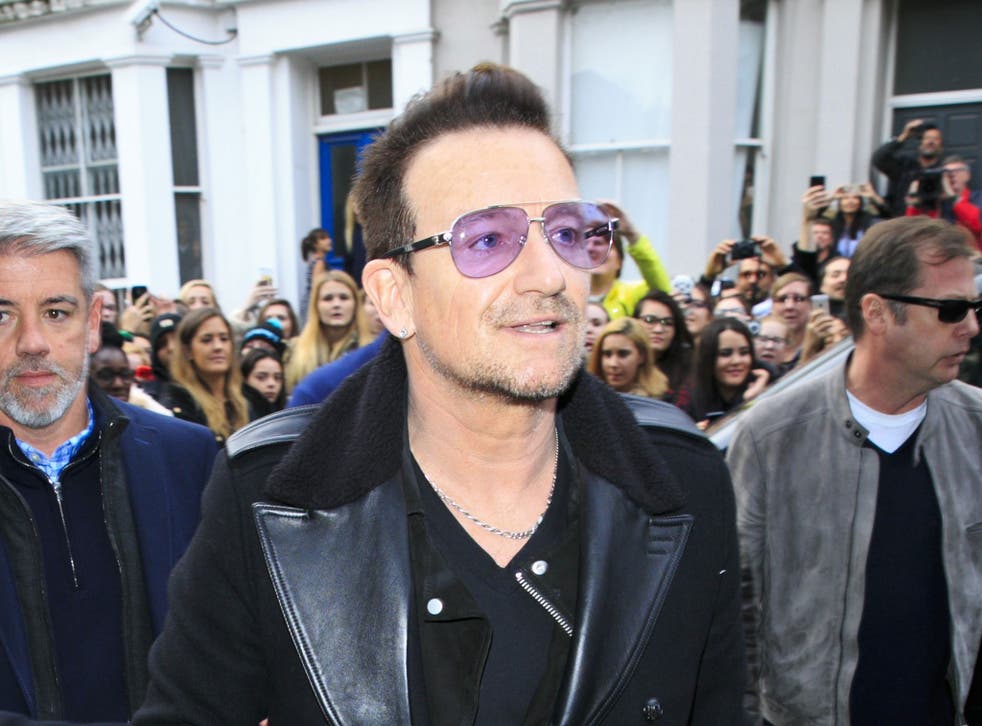 Just days after he 'cheated death' following an in-flight emergency over Germany, Bono has been forced to pull out of a scheduled TV appearance in New York after falling off his bike in Central Park on Sunday.
The U2 frontman has since been left needing surgery for an injury to his arm – and cancelled the final leg of the band's weeklong Tonight Show appearances because of it.
"It looks like we will have to do our Tonight Show residency another time - we're one man down," a statement on the band's official website read.
"Bono has injured his arm in a cycling spill in Central Park and requires some surgery to repair it."
"We're sure he'll make a full recovery soon, so we'll be back!" it continued. "Much thanks to Jimmy Fallon and everyone at the show for their understanding."
The incident is the latest in a string of near-misses for the singer, who narrowly avoided disaster when the door fell off the private jet he was travelling in last week, scattering his and his friends' luggage somewhere over Germany.
His bandmates Larry Mullen, the Edge and Adam Clayton were not on board, and were set to travel separately to the awards show last night.
Bono had flown ahead of them to attend a diplomatic event with Gerd Mueller, the German minister of economic cooperation and development.
Irish Daily Mail
"They were startled for a bit but they continued on and made the descent into Berlin airport.
"When they landed they were horrified to learn that the compartment at the rear of the plane had completely detached.
"The entire door along with Bono and his companions' luggage had fallen out mid-air. They don't know if the door and the contents landed over water or land but they were extremely lucky.
"They were at an altitude where anything could have happened and they are all feeling very lucky to be alive."
Join our new commenting forum
Join thought-provoking conversations, follow other Independent readers and see their replies