Boris Johnson claims porn-obsessed Islamic jihadists are 'literally w*****s'
The London Mayor has recently returned from a trip to northern Iraq to visit Kurdish peshmerger fighters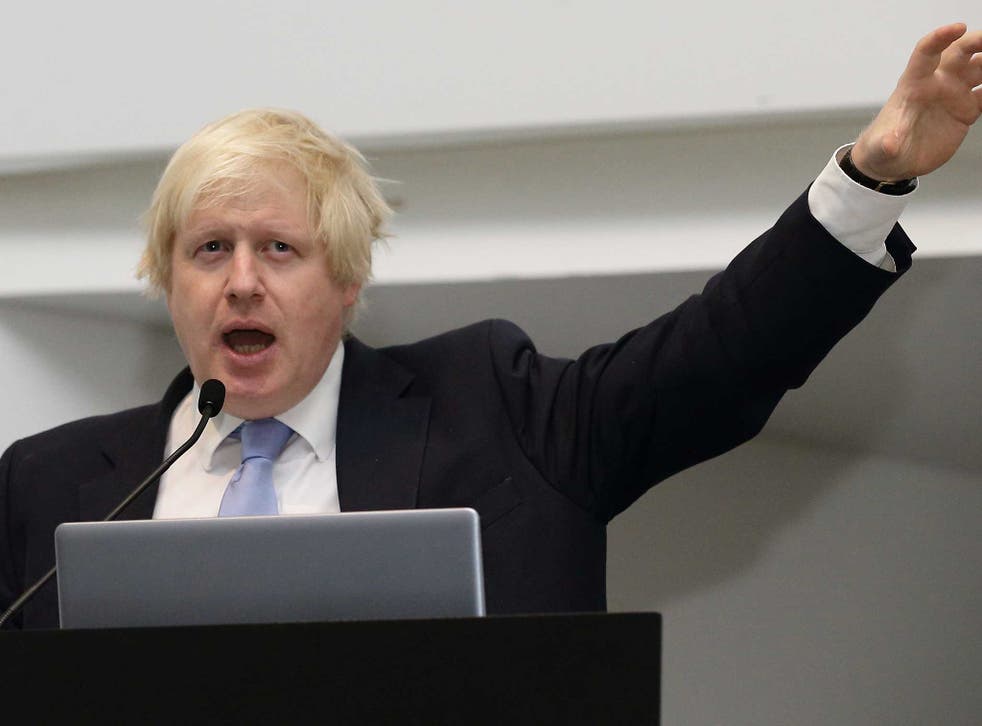 Boris Johnson has said that Islamic jihadists are "literally w*****s" who turn to extremism when "they are rejected by women".
The London Mayor claimed, in an interview for The Sun, that the individuals who travel to Syria and Iraq to fight for Isis, also known as the Islamic State, needed to be demystified after he was handed an MI5 probe revealing the 'typical' profile of many of the young men.
Mr Johnson, 50, said: "If you look at all the psychological profiling about bombers, they typically will look at porn. They are literally w*****s. Severe onanists."
The London Mayor, who last year announced his intention to toss his hat into the ring and run for a parliamentary seat, also compared the extremist to other "vulnerable" young adults who turn to "drug gangs or other criminal activity."
Mr Johnson added that the fight against Islamic extremism would not succeed if Western politicians continued blaming Islam, but added that Muslim leaders had a duty of care to these disaffected young people.
He claimed Muslim leaders needed to provide an alternative narrative for those individuals attracted by Isis, or other such terrorist groups.
"They are not being persuasive in the right way with these people," he claimed.
Boris Johnson's defining moments

Show all 32
His remarks come following a highly publicised trip to northern Iraq to meet Peshmerga fighters.
Never shy of a photo opportunity, Mr Johnson spent the week posing with AK-47s and bouncing up and down muddy hills (in his suit) to the delight of the press corps tailing his every move.
The peshmerga, largely an improvised military force from Iraqi Kurdistan, have been at the forefront of the battle against Isis. Unconfirmed estimates place loses in the region of 800 fighters.