Boris Johnson tells London cabbie to 'f*** off and die' during row over Uber taxi app
The late night exchange occurred in Islington, north London earlier this month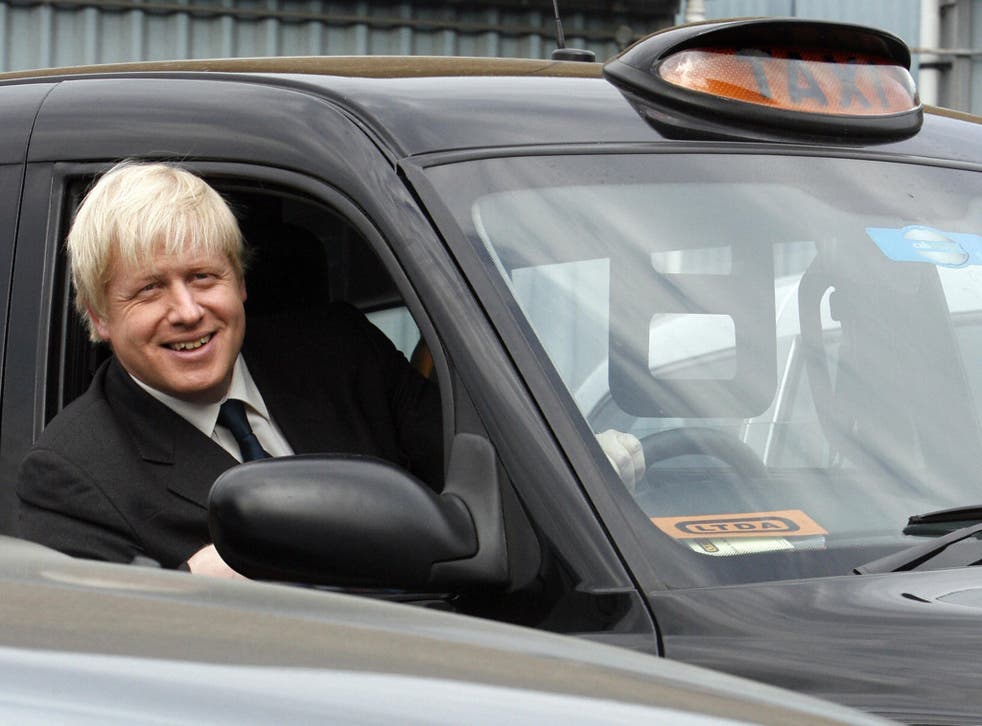 Boris Johnson, the London mayor, has been caught on camera telling a taxi driver to "f*** off and die" while cycling in the city's streets.
The cab driver apparently accused him of not doing enough to protect black cabs amid rising use of private hire cars because of the smart phone app Uber.
"You're one of them mate. That's what you are. One of them," the driver told the Tory MP, according to the footage obtained by The Sun newspaper.
Mr Johnson stopped his bicycle and said: "Why don't you f*** off and die, why don't you f*** off and die – and not in that order."
The driver replied: "Yeah b*******, I hope you die."
A source close to Mr Johnson defended his actions.
"Boris has dozens of chance conversations with Londoners every week. Many are productive and friendly, some are colourful, I know most end happily. I believe this particular cabbie however is a serial heckler," the insider said.
Boris Johnson's defining moments

Show all 32
"He offered Boris a few choice words. Boris felt obliged to offer him a few in return. And off they went."
And Steve McNamara, general secretary of Licenced Taxi Drivers Association, was equally sanguine about the exchange at 12.20am on 5 June in Islington, north London.
"They are two grown men and it was the middle of the night so there were no kids around – I don't think much harm was done," he said.
"I don't suppose that the cabbie went home that night and cried himself to sleep."
The person who filmed the argument on his smart phone, said of Mr Johnson: "Maybe if he is going to be the next Prime Minister he should calm things down a bit."
Join our new commenting forum
Join thought-provoking conversations, follow other Independent readers and see their replies