Brad Holmes: British YouTuber blasted for 'misogynistic' video 'pranking' girlfriend by rubbing chilli on tampon
A number of YouTubers have found fame by playing questionable and sometimes disturbing 'pranks' on their girlfriends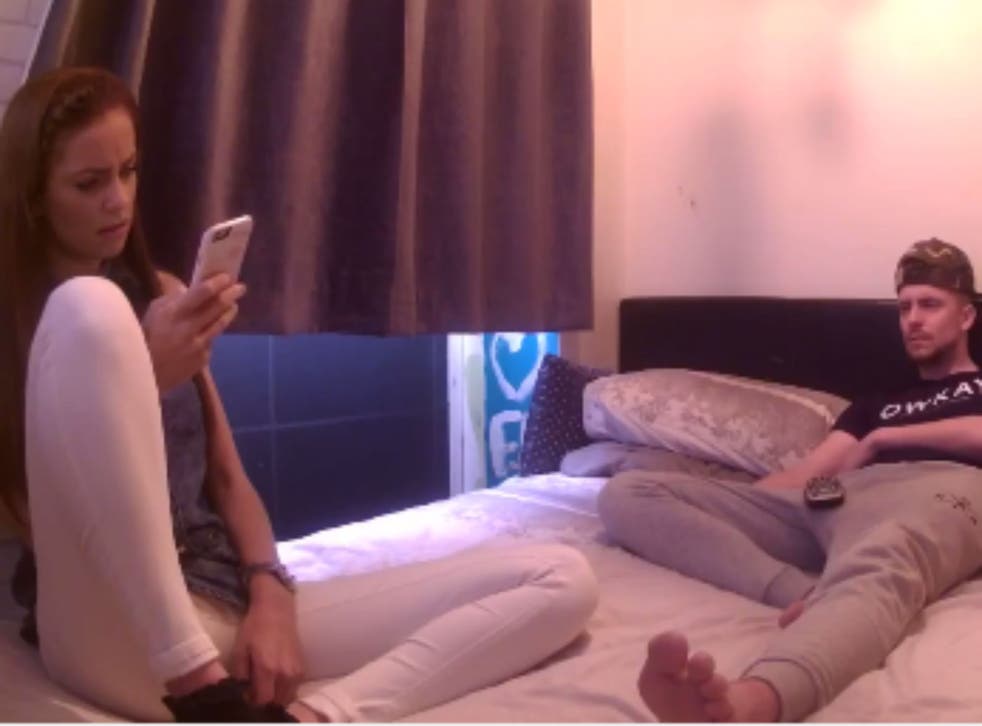 A British YouTuber has been accused of perpetuating misogyny after his latest 'prank' showed him rubbing a chilli pepper on his girlfriend's tampon.
There has been a steady rise in YouTubers tricking their girlfriends by causing them some sort of distress, filming it on camera and then justifying the incident by presenting it as a prank.
Brad Holmes is one of a number of viral stars building their profile with videos of the things they subject their girlfriends to. In footage that produced the strongest backlash yet, Holmes filmed himself rubbing a chilli pepper on his girlfriend Jenny Davis' tampon and then watching her in the bathroom in pain after, claiming her vagina was "on fire".
How real his video is, and whether Davies gave any consent beforehand, has not been declared by Holmes. His previous pranks have included cutting her hair while she was asleep ("I thought my girlfriend needed a new haircut. SAVAGE prank!"), fake wedding proposals, and Davis has her own Facebook page.
Regardless, Homes has been blasted for presenting a misogynistic and potentially dangerous act as funny. The Huffington Post was also heavily criticised for sharing the video in their comedy section under the headline: "Brad Holmes Pranks Girlfriend By Rubbing Chilli On Her Tampon And Filming Her Reaction".
He has now removed the video. In a statement explaining his decision on Facebook, he branded it an "utter stupid thing to do". "I've made the decision to remove the Hot Vagina video from the page," he said. "After lots of advice from friends not to remove the material I feel that it's the responsible thing to do. Looking at it from a different perspective I can see that posting such material real or fake wasn't right. I understand that being in the public eye via social media and other sources comes with a lot of responsibility.
The Highest-Earning YouTubers of 2015

Show all 10
"This video was intended as a joke and I feel that I have on this occasion overstepped the mark when it comes to a prank video. I don't want anyone else to attempt that video / prank because it's an utter stupid thing to do and I sincerely apologise if anyone was offended by the clip, I hold my hands up. I got it wrong. Me, Jen and my Dad created this page to make people laugh and entertain and we will continue to do so. Thank you to the millions of people that have watched us throughout the last year and all the great fans we have picked up along the way."
Holmes is one of a long line of YouTubers performing similar pranks. Rowan Atwood, who has almost nine million subscribers, pretended to blow up his girlfriend's son, horrifying viewers. It's worth noting this is not the first time he pretended to kill his son in front of his girlfriend.
Julius Dean, a third-year student at King's College London, shares videos of himself performing magic tricks and pranking the public with his 1.6 million followers. One of his posts shows him with a black eye after claiming someone hit him. In another, he is filmed spraying his girlfriend with a fire extinguisher while she is sleeping, smashing eggs in her hair, throwing ice over her head and tipping a bowl of chicken hearts over her face on Valentines Day.
Suicide bomber 'prank' sees young man jump out of moving car
In February, Sam Pepper deleted all of his content and claimed his entire online persona was fake after facing petitions calling for the deactivation of his YouTube channel over controversial pranks including "Fake Hand Ass Pinch", "How to make out with strangers", and "Killing best friend prank".
In a video imploring his followers to give him a second chance, the controversial YouTuber said he was "ashamed" of his pranks and wanted to start again.
Holmes did not immediately respond to a request for comment.