Brad Pitt tries to pronounce David Oyelowo's name with sing-along, evidently can't sing
Breaking news for 2015: Brad Pitt officially can't sing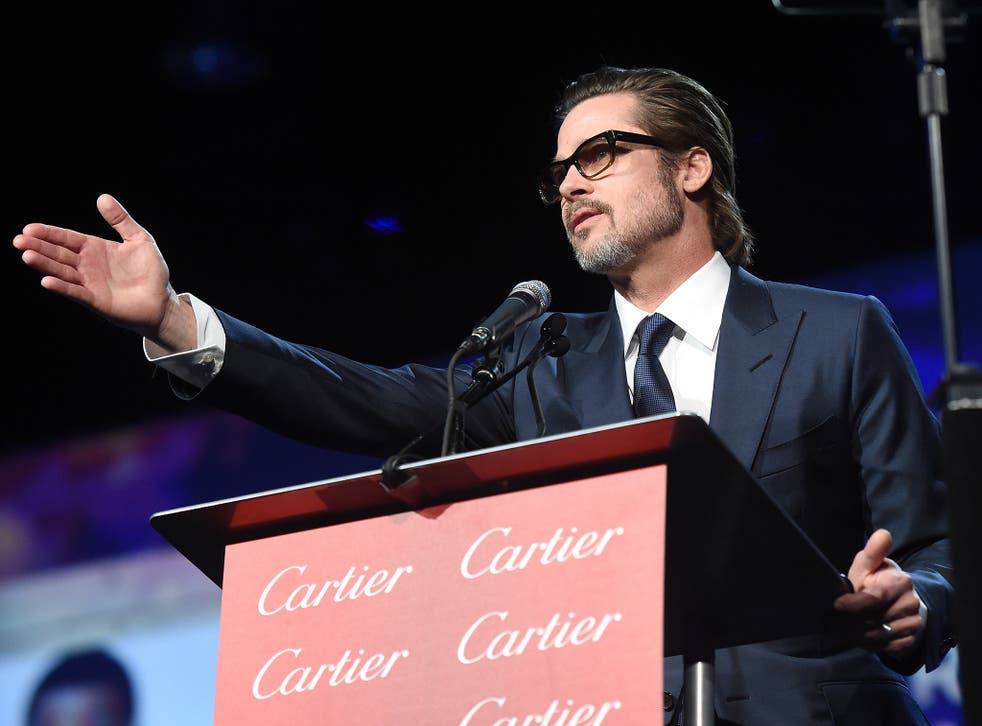 In his 51 years, Brad Pitt has been many things to many people: Thelma's one-night stand, Fight Club's Tyler Durden, a barely clothed Achilles.
One thing he is not, however, is a singer.
At Saturday's black-tie gala for the Palm Springs International Film Festival, Pitt led the audience in a cringe-worthy sing-along to help them remember how to pronounce British actor David Oyelowo's name. The star of Selma was an honoree at the gala and his profile is on the rise in the US after small roles in Lincoln and The Butler.
Referencing recent controversy regarding the historical accuracy of Selma, in which Oyelowo plays Martin Luther King, Jr., Pitt said: "With any great film, any great performance, comes controversy and questions. I know that there is one lingering question in the back of your minds. It's a fundamental question, I think it's only fair that we air it out tonight, and that question is: how the hell do you pronounce his name?"
Pitt told the audience not to worry and proceeded to take them through each syllable of "Oyelowo" until they had mastered how to say the name. However, Pitt was still not content with the crowd's pronunciation and said: "It sometimes helps to sing it."
Cue Pitt starting a sing-along that will not go down in history alongside other far more notable performances. Still, the fact he taught a huge room of people how to pronounce a difficult name was more educational than all of Troy.
Oscar-tipped films for 2015

Show all 10
The Palm Springs International Film Festival honoured Oyelowo with its Breakthrough Performance Award for an actor while Rosamund Pike won the actress award for her performance in Gone Girl.
Reese Witherspoon won the Chairman's Award for Wild and Eddie Redmayne picked up the first of what could be many awards for his role as Stephen Hawking in The Theory of Everything. He took home the Desert Palm Achievement Award.
Join our new commenting forum
Join thought-provoking conversations, follow other Independent readers and see their replies