Brian Williams: Suspended NBC anchorman 'wanted to be the next Jimmy Fallon'
The newsreader reportedly had his sights set on the entertainment industry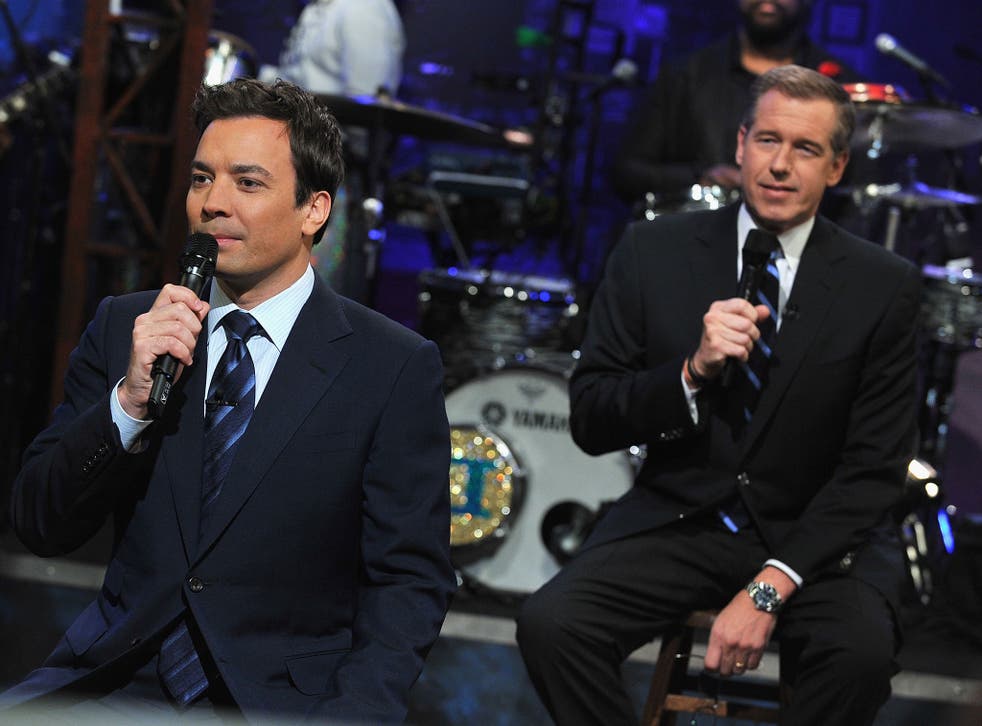 Brian Williams has lost his credibility as one of America's most respected news anchors – but it appears that even before his suspension from NBC he had been planning a foray into the world of the talk show.
The 55-year-old, who appeared on NBC Nightly News for a decade and was also the network's managing editor, has been suspended without pay for six months, after he misled the public about his experience covering the Iraq War.
But according to New York Magazine, Williams has actually had his sights set elsewhere for a while – with a view to being the next Jimmy Fallon.
Williams reportedly wanted to swap the teleprompter for impromptu and follow in the footsteps of the late-night talk show host – a dream that the magazine suggested was an indication of deep-seated problems at NBC News.
A senior NBC executive told the magazine that Williams, who has appeared on the likes of The Daily Show, Saturday Night Live and Late Night with Jimmy Fallon, felt embraced by the entertainment industry; by contrast he "chafed at reading the prompter" while presenting the news.
Over the years Williams is said to have approached NBC Universal chief executive Steve Burke about taking over the Tonight Show from Jay Leno. And he is also said to have expressed interest in succeeding David Letterman on CBS' Late Show.
But he was always dissuaded.
Brian Williams Misremembers memes

Show all 6
In December 2014 NBC News President Deborah Turness reportedly gave Williams a writing desk that once belonged to the famous broadcast journalist Edward R Murrow, in a bid to urge him not to give up what he was good at.
And it appeared to work, as Williams said that he planned to stay at NBC for the next five years.
Just two months later Williams was disgraced after he relayed an untrue account of being under fire in 2003.
He claimed on several occasions that he was shot down in a helicopter in Iraq, but his story was revealed to be false by army personnel who were in the targeted craft.
Williams issued an apology and correction: "I made a mistake in recalling the events of 12 years ago," he said.
"I want to apologise. I said I was travelling in an aircraft that was hit by RPG [rocket-propelled grenade] fire. I was instead in a following aircraft."
But the damage was done and he was suspended.
As it stands Williams is said to be desperate to speak to the media – but he has allegedly been banned by NBC from contacting the press, according to the magazine.
"He can't wait until he can speak," a source told the publication.
"He's just anxious to get back to work. And he can't wait to respond."
For now though, Williams' career is firmly on hold.
Join our new commenting forum
Join thought-provoking conversations, follow other Independent readers and see their replies