The year so many high-profile celebrities died
This year has seen the demise of some of the world's most famous faces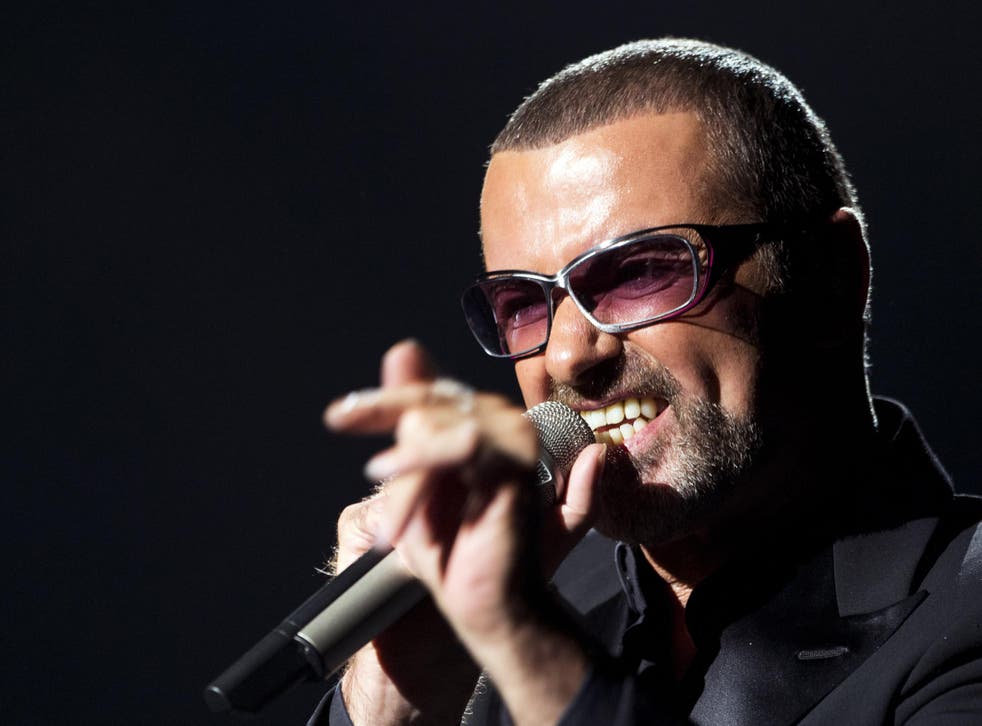 George Michael, who rose to fame as a member of the 1980s pop duo Wham! and went on to sell more than 100 million albums in a music career spanning four decades, has died at his home on Christmas Day at the age of 53.
It is the latest in what has been widely regarded as an astonishing year of high-profile deaths.
From fellow musicians David Bowie, Prince, and Leonard Cohen, to legendary boxer Muhammad Ali, British actor Alan Rickman, and actor-comedian Victoria Wood, 2016 has seen the demise of some of the world's most famous faces.
Here is a look at a few of the most famous faces we lost this year.
1. David Bowie, died aged 69 on 10 January 2016
Legendary pop musician David Bowie died surrounded by his family following a "courageous" 18-month battle with cancer, just two days after he released his 25th and final album '★' (Blackstar).
His unexpected death — he kept his illness secret — spurred thousands of fans to take to the streets in impromptu street party tributes.
2. Alan Rickman, died aged 69 on 14 January 2016
Alan Rickman, the celebrated British film and stage actor best known for roles in Harry Potter, Robin Hood and Die Hard, died aged 69 after suffering from cancer, surrounded by family and friends.
3. Harper Lee, died aged 89 on 19 February 2016
Harper Lee, the celebrated author of To Kill A Mockingbird, died aged 89 — having only released one other novel, just a year before her death.
To Kill a Mockingbird is regarded as an American literary classic, selling 40 million copies worldwide. Her cousin Richard Williams, who ran a drug store once in Monroeville, once said: "I asked her one time why she never wrote another book. She told me, 'When you have a hit like that, you can't go anywhere but down'."
4. Ronnie Corbett, died aged 85 on 31 March 2016
The entertainer Ronnie Corbett, best known for The Two Ronnies sketch show, died in London.
"Ronnie Corbett CBE, one of the nation's best-loved entertainers, passed away this morning, surrounded by his loving family," his publicist said. "They have asked that their privacy is respected at this very sad time."
Corbett appeared alongside the late comedian Ronnie Barker in the BBC TV show The Two Ronnies for 16 years. Barker passed away in 2005.
Ricky Gervais was among the numerous comedians and entertainers to pay tribute.
5. David Gest, died aged 62 on 12 April 2016
The entertainer David Gest was found dead in the Four Seasons hotel in Canary Wharf, London.
His death was confirmed by a statement from his friend and former bodyguard, Imad Handi. Mr Handi said: "It is with great sadness that I can confirm that David Gest has died today.
"David was truly larger than life. He was not just a huge talent and a dear friend but a showbiz icon.
Born in Los Angeles and raised in southern California, he was close friends with Michael Jackson as a child and had a relationship with Latoya Jackson as a teenager.
6. Victoria Wood, died aged 62 on 20 April 2016
Five-time Bafta-winning actress and comedian Victoria Wood died at her London home after a short illness with cancer.
Born in Lancashire, Wood was educated at the Bury School for Girls before leaving to study drama at the University of Birmingham. She launched her career while still an undergraduate by appearing on the New Faces talent show in 1974.
Wood eventually established herself as one of the UK's most popular comedians in the 1980s with the BBC sketch show, Victoria Wood as Seen on TV, which featured Julie Walters.
7. Prince, died aged 57 on 21 April 2016
The body of the celebrated musician – full name Prince Rogers Nelson – was found in a lift at his Paisley Park recording studio in Chanhassen, Minnesota.
Born in Minneapolis in June 1958, Prince grew up in a musical family: his mother sang in a local jazz band, which was led by his father. He was playing the piano by age seven, guitar and drums at 14, all without ever receiving lessons. His debut studio LP, 1978's For You, was not a huge commercial success, but he followed it up with his first hit single, "I Wanna Be Your Lover".
The subsequent, eponymous 1979 album Prince went to number four in the Billboard Soul LP charts. Drawing on a spectrum of musical influences, from funk to rock and from disco to jazz, Prince's instrumental talent, flamboyant stage presence and unabashed originality made him one of the most distinctive musicians of the past four decades.
8. Muhammad Ali, died aged 74 on 3 June 2016
Muhammad Ali, the most controversial boxer in the history of the sport, arguably the most gifted and certainly the best known, died of septic shock.
His ring glories and his life on the political and racial frontline combine to make him one of the most famous, infamous and discussed figures in modern history.
The three-time heavyweight champion of the world was much more than just a boxer. With his wit, eloquence and infectious bravado, he charmed the world and proved an inspiration to many. And, proving his courage was not just physical, he established himself as a significant figure in the civil rights movement.
9. Caroline Aherne, died aged 52 on 2 July 2016
The popular English comedian, who had cancer for a number of years, died at her home in Timperley in Greater Manchester.
Aherne was known for her role as Denise Royle in popular BBC comedy series The Royle Family, which she co-created. She also co-wrote ITV comedy drama The Fattest Man in Britain and provided the voiceover for Gogglebox between 2013 up until the months just before her death.
Aherne was born with a rare type of cancer in her retina which meant she was nearly blind in one eye. She later developed bladder cancer and was then diagnosed with lung cancer in 2014.
10. Leonard Cohen, died aged 82 on 7 November 2016
The influential Canadian singer and songwriter Leonard Cohen's career spanned five decades, a month before his death he released his fourteenth studio album.
Although he influenced many musicians and won many honours, including induction into the Rock & Roll Hall of Fame and the Order of Canada, Mr Cohen rarely made the pop music charts with his dark brand of folk-rock.
His most famous song, "Hallelujah," in which he invoked the biblical King David and drew parallels between physical love and a desire for spiritual connection, has been covered hundreds of times since he released it in 1984.
11. Zsa Zsa Gabor, died aged 99 on 18 December 2016
Zsa Zsa Gabor spent over 62 years acting on both film and television.
She was perhaps most well known for being married nine times to rich businessmen and actors, most notably Conrad Hilton, the founder of the Hilton hotel chain.
The Hungarian-born actress died following a heart attack at her home, her publicist Ed Lozzi announced.
Born Sari Gabor in Budapest in 1917 - she quickly given the nickname Zsa Zsa by her family.
Zsa Zsa made her Hollywood film debut in 1952 in Lovely to Look At with one of her few leading roles in Moulin Rouge directed by John Huston.
She made 70 appearances in film starting her acting career in 1934 only ending in 1996.
12. George Michael, died aged 53 on 25 December 2016
Pop Superstar George Michael died at the age of 53 from a suspected heart failure.
The singer songwriter, who was set to release a documentary in 2017, passed away peacefully at home.
Michael rose to fame as a member of Wham!, who are known for their hits Club Tropicana and Last Christmas.
The star whose real name is Georgios Kyriacos Panayiotou, sold more than 100 million albums throughout a career which spanned almost four decades.
Join our new commenting forum
Join thought-provoking conversations, follow other Independent readers and see their replies