Chelsea Handler uses topless Vladimir Putin photo to highlight Instagram nudity inequalities
The comedian and actress posted an image of herself topless riding a horse, a replica of a famous shot taken of the Russian President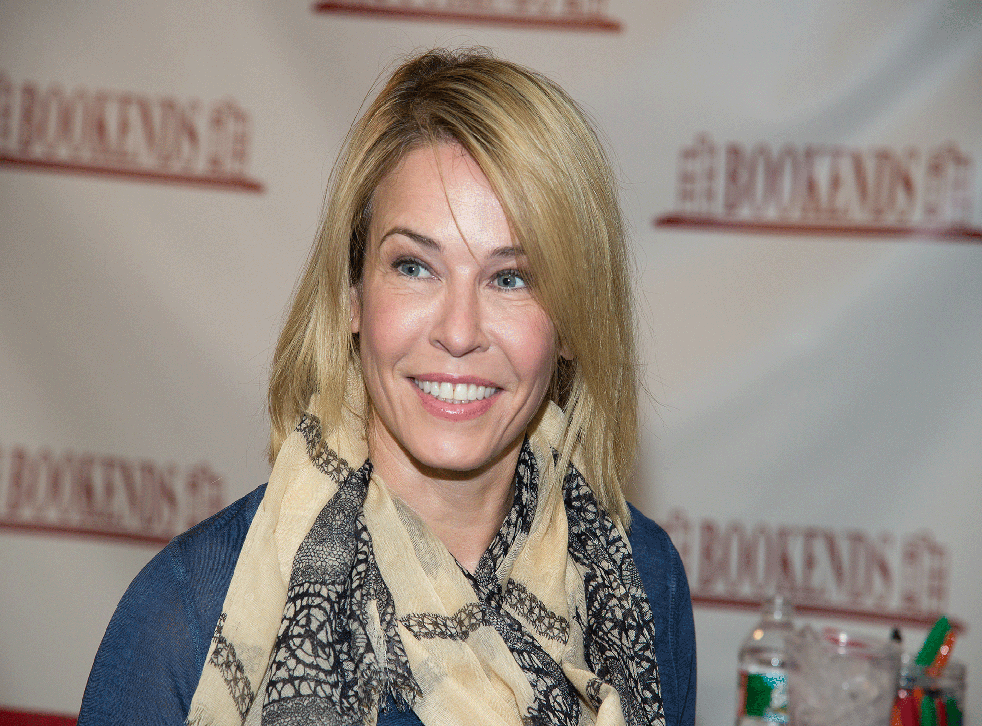 Chelsea Handler shared a photo of herself imitating a topless pose of Vladimir Putin to illustrate Instagram's gender-specific double standards on nudity.
The comedian and actress posted an image of herself topless riding a horse, a replica of a famous shot taken of the Russian President.
She captioned the photo with: "Anything a man can do, a woman has the right to do better #kremlin"
The picture was swiftly deleted by Instagram, which has been criticised over the past few months for its disproportionate rulings on female nudity.
Handler then shared a screen grab of the message she'd received by the social media channel, informing her that her original post had been removed.
"If a man posts a photo of his nipples, it's ok, but not a woman? Are we in 1825?" she wrote alongside the image.
Earlier this week, Facebook was forced to reinstate a picture of a mother breastfeeding after deleting it because it "breached nudity rules".
The mother of two posted the image on a pro-breastfeeding community page. The image received nearly a quarter of a million likes and hundreds of messages of support.
In May, Scout Willis staged a topless protest in New York using the hashtag #FreeTheNipple, after she was banned from Instagram for posting a photograph of a sweatshirt she designed featuring two topless women.
Her much-publicised protest was triggered by her belief that "no woman should be made to feel ashamed of her body".
Rihanna tweeted her support for Willis, after deleting her own Instagram account following the channel's censorship of one of her topless photos. The singer wore a nipple-revealing, shimmering dress designed by Adam Selman to the CFDA Awards on 2 June – which may or may not have been a protest against the channel's restrictive rules.
US Vogue editor Grace Coddington was also temporarily removed from Instagram last month, after sharing a topless line drawing of herself. She was permitted back on the network days later.
Join our new commenting forum
Join thought-provoking conversations, follow other Independent readers and see their replies