Chris Rock calls the Oscars the 'white BET Awards' and criticises lack of diversity
Not one black actor has been nominated in the main Oscars categories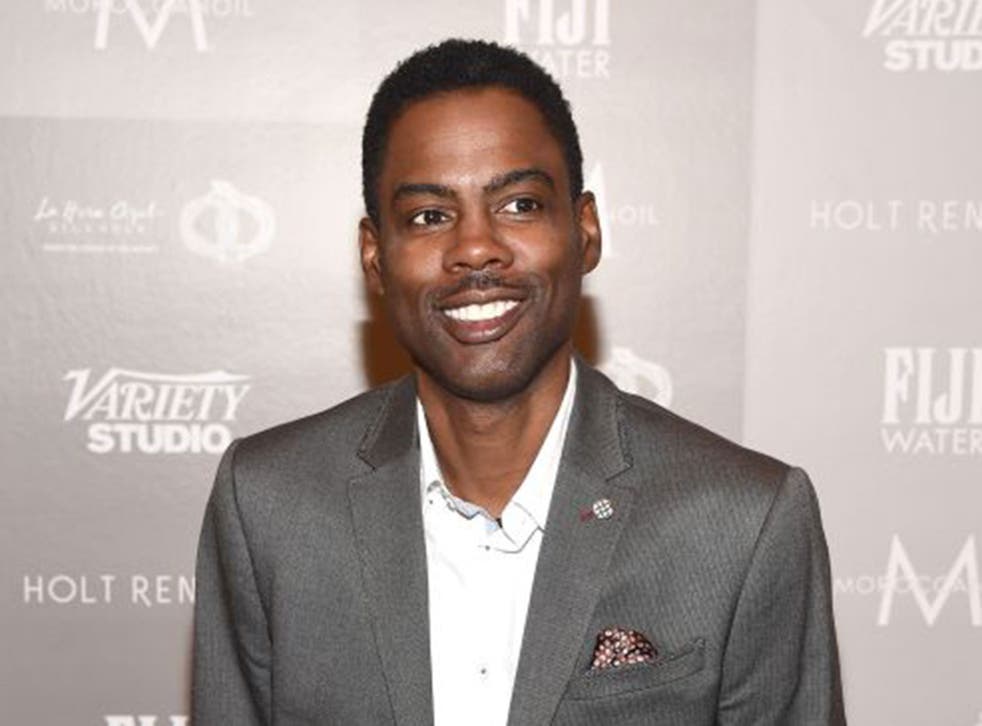 Chris Rock has joined mounting criticism of the lack of diversity at the Oscars, calling it "The White BET Awards".
The comedian, who will be hosting the Academy Awards this year, tweeted the comment along with a video that listed the top three reasons to watch the Oscars as: "Presenter cleavage," "Check out who died this year" and "I might curse."
The nominations for the 2016 Oscars were announced on Thursday, with not one black actor nominated in any of the main categories for the second year in a row.
Immediately afterwards, #OscarsStillSoWhite began trending on Twitter, with fans shocked that history was indeed replaying itself.
Will Smith, Idris Elba and Samuel L. Jackson were just some of the black actors who missed out on nominations.
People news in pictures

Show all 18
Rock, who last hosted the Oscars back in 2005, has been repeatedly outspoken about Hollywood's problems with diversity.
Speaking to The New Yorker, he said: "Black women have the hardest gig in show business. You hear Jennifer Lawrence complaining about getting paid less because she's a woman - if she was black, she'd really have something to complain about."
Jada Pinkett-Smith has been equally critical of the Oscars, even suggesting a potential boycott of the award ceremony.
On Saturday, the 44-year-old actress took to Twitter to express her frustrations, writing: "At the Oscars... people of colour are always welcomed to give out awards... even entertain, but we are rarely recognised for our artistic accomplishments".
Join our new commenting forum
Join thought-provoking conversations, follow other Independent readers and see their replies