Cindy Crawford leaked untouched photo praised as 'stunning' and 'inspirational'
Image of supermodel was from a previous Marie Claire shoot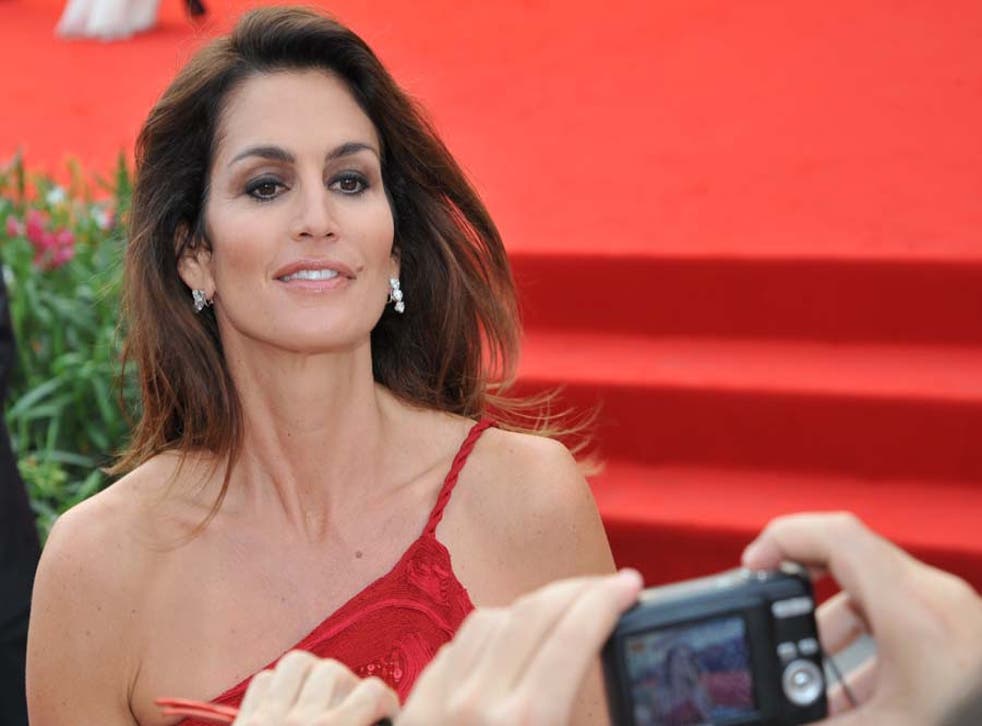 An untouched picture showing the supermodel Cindy Crawford has received an overwhelmingly positive response after it was leaked online.
The powerful image of the 48-year-old mother-of-two revealing her stomach, thighs and chest has been described as "beautiful" and inspiring.
It had initially been reported that Crawford's un-retouched images would appear in the April issue of Marie Claire US. However, it later emerged that the photo was actually leaked from a Marie Claire Mexico and Latin America December 2013 cover story.
In an interview with Marie Claire magazine, Crawford said that she tries to be a good role model for her daughter by accepting herself.
"I was never one of the skinny skinny girls who could eat whatever they wanted, so I certainly exercise and try to eat right.
Join our new commenting forum
Join thought-provoking conversations, follow other Independent readers and see their replies