Clarke Carlisle: Lorry driver who hit former footballer during failed suicide attempt refuses to speak to him
The former Burnley defender was speaking to Alastair Campbell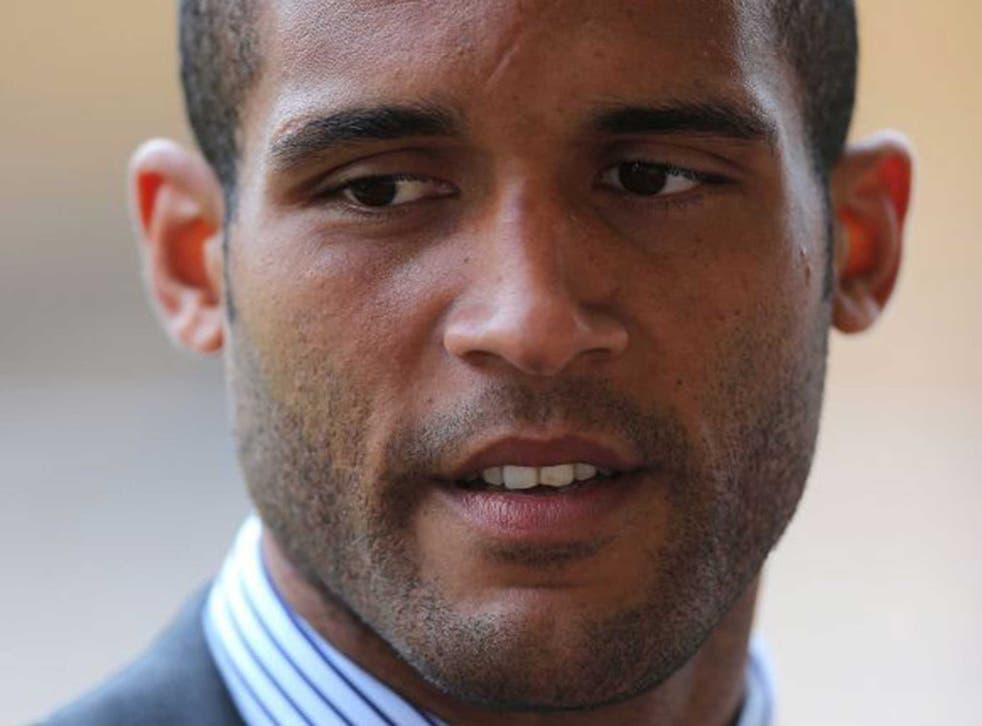 The traumatised lorry driver who hit Clarke Carlisle when he attempted to take his own life in December is refusing to talk to the former footballer.
The ex-Burnley defender claims he has attempted on numerous occasions to get in touch with the driver to apologise for throwing himself in front of the heavy vehicle on the A64 near York.
However, speaking to the June edition of GQ Magazine, he revealed the driver had rejected his offer.
"I feel deeply ashamed and incredibly guilty: that I may have caused lasting trauma to my family but also, what about the driver? I have tried to make contact and he has point-blank refused and I understand that - he has to deal with it as he sees fit - but I wish I could see him and apologise," Carlisle told former Labour spin doctor and Burnley fan Alastair Campbell.
He had attempted to take his own life by stepping off a bridge and into the path of the lorry after struggling with depression and an addiction to alcohol and gambling.
Carlisle survived, but was left with internal damage.
"I was totally devastated... I wanted to go," he added on realising he was alive.
"I was convinced it was the right thing to do and I was angry I was still living. They asked me my name and date of birth and I was annoyed I could remember - I didn't even get amnesia... I had my wallet on me so they had taken a look and one of them said, 'This is going to be big'.
"I cannot tell you how delighted I am to be alive (now)," he added. "Life is full of possibilities. I was totally shaken and stirred as a human being."
Carlisle, who has separated from his wife Gemma since the suicide attempt, has spent a large part of the last five months trying to raise awareness of mental health issues.
Quotes on depression

Show all 14
He believes it is all too easy for footballers' lives to spiral out of control once their playing days are over.
Carlisle said: "This is the ticking time bomb. At the top end, wages are through the roof. But in League One, say, wages are still good, but not good enough to set you up for the rest of your life.
"A lot of players just do not know what it takes to do a normal grand-a-week kind of job. No qualifications when they leave, no alternatives, nothing to replace what went before.
"You are living your dream - a dream you have had since you were a child - and you are elevated to such a status. There is adulation, you are mollycoddled, and when you leave you don't go from that to a status the same as others, but you go below. 'Didn't you used to be something? Oh yeah, you were a footballer - why did you stop? Were you s***?'"
Carlisle is also concerned about homophobia in the game.
He reveals in the interview that he used to bully former Burnley team-mate Wade Elliott.
"My stomach is turning even as I say it, but (it was) homophobic abuse, because he is small and people thought he looked a bit effeminate maybe," he said.
"I have the PFA to thank for making me see how wrong that was. [Football] is also a very homoerotic environment - everyone slapping backsides and pulling penises. But when homophobic abuse is targeted at one individual, it is horrendous."
The June issue of GQ Magazine goes on sale on May 7
Additional reporting by PA
Join our new commenting forum
Join thought-provoking conversations, follow other Independent readers and see their replies