Clarkson sacked: Piers Morgan writes open letter of advice to ex-Top Gear presenter
The former Mirror editor said Clarkson should have punched him in the face, not a producer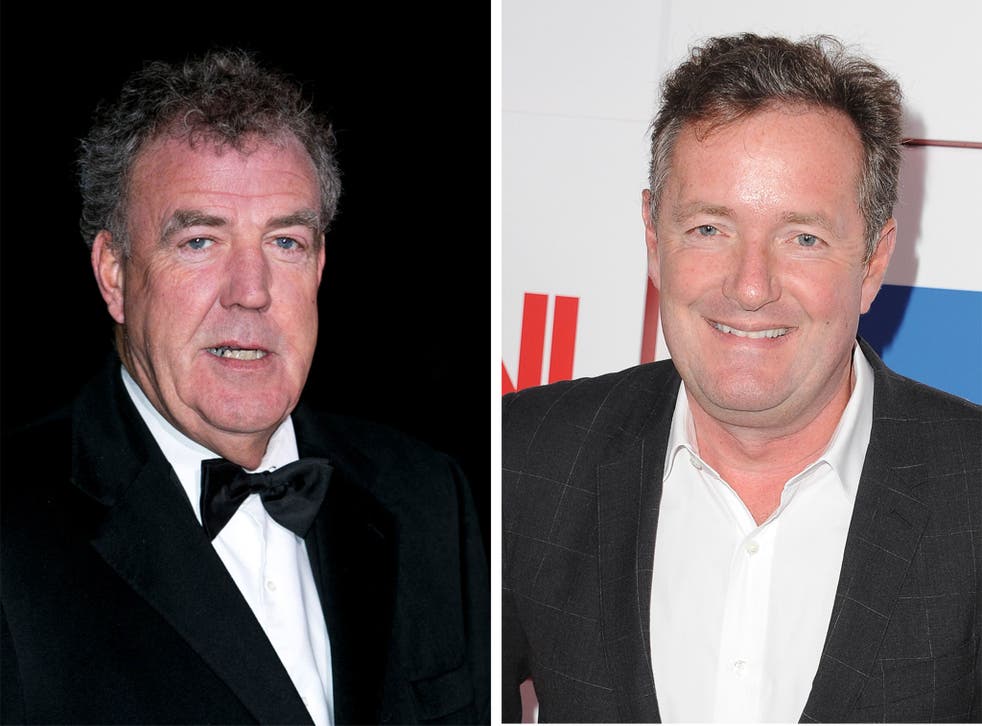 Former Mirror editor Piers Morgan has penned an open letter to his once-arch-enemy Jeremy Clarkson.
The BBC today announced that the Top Gear presenter's contract will not be renewed, after an investigation by the broadcaster found he had launched an "unprovoked physical and verbal attack" that left Oisin Tymon, one of the show's producers, in hospital.
Tony Hall, the broadcaster's director general, said: "For me a line has been crossed. There cannot be one rule for one and one rule for another dictated by either rank, or public relations and commercial considerations."
Things you never knew about Top Gear

Show all 14
Clarkson and Morgan fell out a decade ago after the latter published photos of the ex-Top Gear presenter and with a woman who wasn't his wife.
In the letter published by MailOnline, Morgan acknowledges their feud, which he says has since been cleared up, writing: "I'm sorry to hear you've been sacked. No, really, strangely, I actually am."
But Morgan says the presenter "didn't give the BBC much choice" after he attacked Tymon.
In a surprisingly heartfelt manner, Morgan claims he thought Clarkson was "fragile" when they ended their feud at a pub last year, after the car expert endured personal issues and was "reeling from the N-word scandal."
Last year, the presenter received a warning after he used a racial slur in un-aired footage.
Morgan quips that Clarkson should have instead hit him again, as he did at the British Press Awards in 2004, and said that Tymon didn't deserve to be assaulted, or threatened by Top Gear fans on social media.
"I don't defend what you did, nobody can defend what you did."
He concludes the letter with some friendly advice, by telling the presenter to "fly somewhere remote and hot"; reject job offers for the time being; issue a public statement; and "do normal things."
The future of Top Gear remains unclear, as James May and Richard Hammond wait to see if their contracts are renewed by the end of the month.
In a statement released by his agent, May said his role at Top Gear "requires much thought, deliberation and conversation" before he makes a decision about his future.
And Hammond today said on Twitter that he was "gutted at such a sad end to an era" after Jeremy Clarkson's sacking. He added: "We're all three of us idiots in our different ways but it's been an incredible ride together."
Join our new commenting forum
Join thought-provoking conversations, follow other Independent readers and see their replies