Clementine Ford: Feminist writer hit by disturbing abuse after man she reported for calling her a slut is sacked
Users have branded her a 'whore', 'slut' and told her she deserved to be gang raped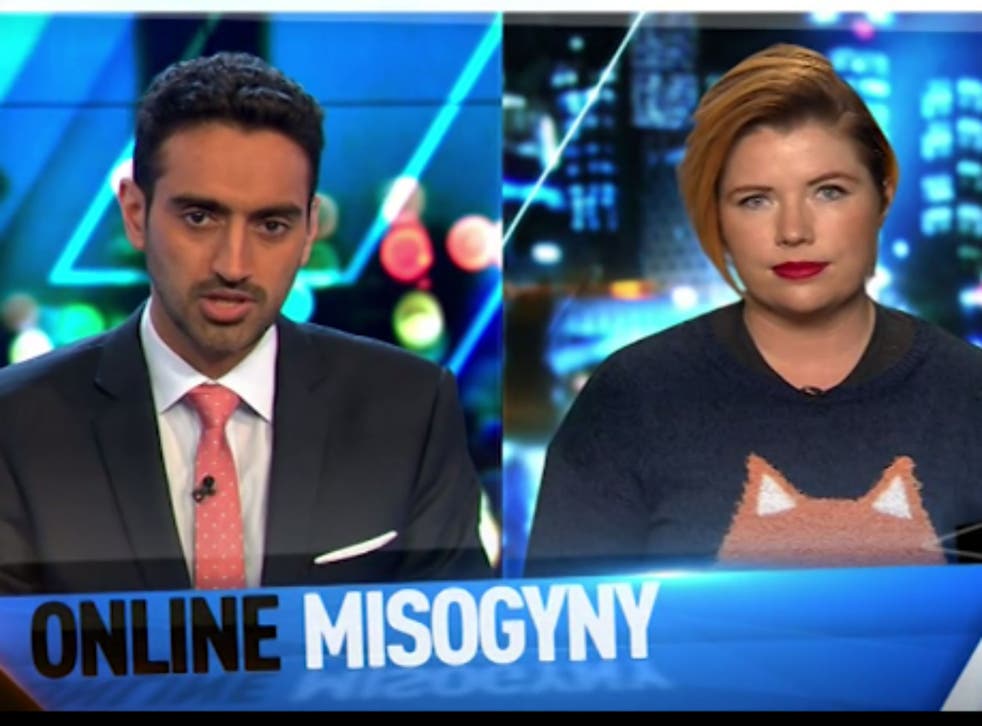 A feminist writer who alerted the company of a man who called her a slut on social media is facing another deluge of abuse for naming and shaming him.
Clementine Ford has been branded a whore, a "bitch who should kill herself" and even told she needed to be shot in the face after reporting a male Facebook user to the Meriton Group.
The man had allegedly responded to a screen shot of an offensive comment by calling her a "slut", so Ford decided to share his message and his Twitter profile with the company he worked for.
In her Facebook post, she wrote: "I wonder if the folks over at Meriton Apartments are aware that a man listing himself as a supervisor for their business likes to leave comments on women's Facebook pages calling them sl**s."
Unfortunately, it didn't take long for the backlash to erupt. But Ford has refused to back down and has challenged trolls on Twitter who accuse her of depriving him of his livelihood.
"He is responsible for his actions," she countered in a second post. "He is responsible for the things he writes and the attitudes he holds. It is not my responsibility to hold his hand and coddle him when he behaves in an abusive manner just because it might have consequences for him.
"Women are often told to stay silent about harassment because it's not fair to 'ruin a man's career'. Why is their behaviour our responsibility? Enough. If you enjoy exercising misogyny online, you only have yourself to blame if the people with power over your life - your bosses, friends, family etc - decide that they don't want to be associated with you anymore."
In a comment piece for The Daily Life, where Ford is a columnist, she said one of the most disturbing insults included: "You deserve to be gangraped by a pack of aids infested n*****s. Die, f**king bitch."
People news in pictures

Show all 18
"It didn't take long before my page was flooded with men (and some women) leaving numerous comments complaining that I was an "evil scumbag slut whore" who had "ruined a man's life" and left his wife and kids (he has neither) destitute and hungry before Christmas, and that karma would be on its way to get me," she wrote.
"I did it because I'm sick and tired of men abusing women online and continually getting away with it," she wrote. "I can bear the brunt of this behaviour, but I'm angry about the number of women who tell me they can't.
"Women have tolerated this kind of abuse for too long. But out there on the vast ocean of men's tears, the tide is turning. Get on the boat or drown."
Join our new commenting forum
Join thought-provoking conversations, follow other Independent readers and see their replies