David Bowie's father's day card: Evidence that all dads are inherently uncool
At least, that's what we could glean from the card David Bowie's son, Duncan "Zowie Bowie" Jones, bought his dad this year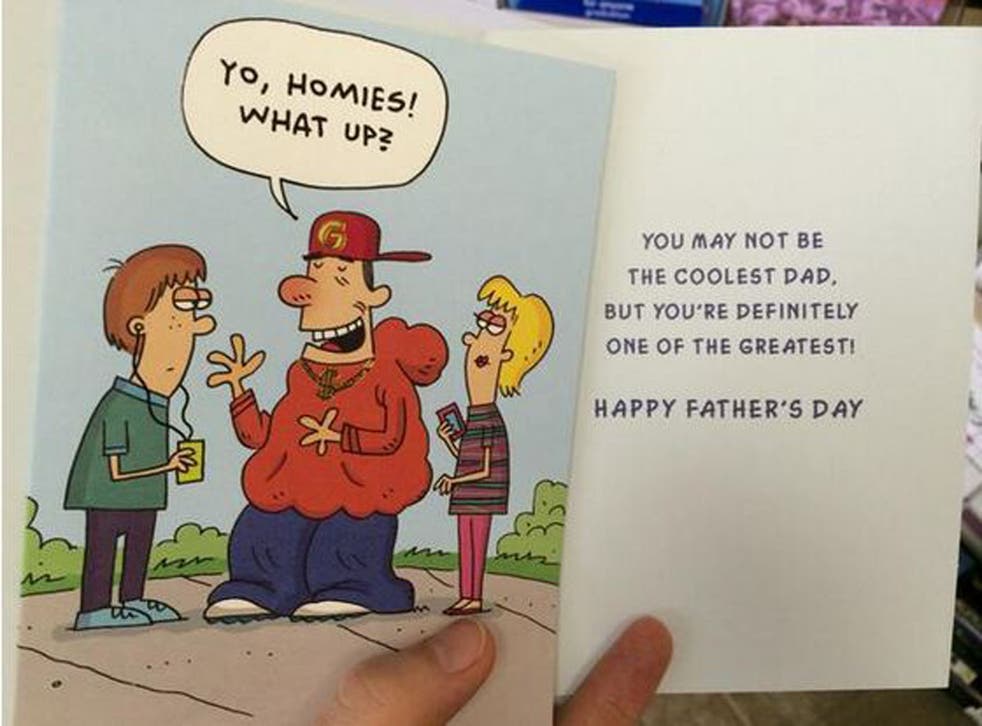 It turns out, being the offspring of one of the world's greatest musicians is rather like being the offspring of any dad ever: marred with embarrassment, terrible jokes, and botched attempts to stay 'down with the kids'.
At least, that's what we could glean from the card David Bowie's son, Duncan "Zowie Bowie" Jones, bought his incredibly famous dad for Father's Day this year.
The director posted a picture of his purchase on Twitter.
The front of the card features a cartoon father figure decked out like an overweight Tim Westwood as he attempts to communicate with some heinously uninterested young people.
The message inside reads: "You may not be the coolest dad, but you're definitely one of the greatest."
"Father's Day coming up soonish," Jones tweeted. "Found the perfect card."
The reactions to said card are every bit as bemused as expected.
"If your dad is only pretending to be cool the rest of us are f-ing doomed," one follower tweeted at Jones.
"You. Are. Kidding." another equally baffled fan responded in protest.
All this from Jones is, of course, entirely in jest. The son of Bowie and American model Mary Angela Barnett, his very birth inspired some of the musician's finest tracks on his 1971 classic album Hunky Dory. Which is pretty cool.
His film career, too, was catalysed by set visits with his father as a child. Also, incredibly cool.
"That was like going to Disneyland," Jones, now 42, told The Mail On Sunday in 2011. "I'd see the amazing sets being built, how the make-up worked.
"I hung out with Dad when he was doing Labyrinth. And I remember the amazing '50s Soho set on Absolute Beginners. All that made a huge impression on me."
"I've certainly never used my father's name as a way of getting a meeting," he added. "And fortunately, I've never needed to."
Earlier this year, Jones was among the first to congratulate his father for his BRIT Awards win for Best British Male. The award came after a successful comeback campaign and a guerrilla-released new album, The Next Day.
"Dad done good," he wrote on Twitter. "A Brit! Not quite a BAFTA, but... proud as punch."
Jones was, of course, referring to the multiple awards he himself picked up for his 2009 film Moon, which he wrote and directed.
It was presented to Bowie by Kate Moss and former Oasis musician Noel Gallagher.
"You maniacs didn't think David Bowie was going to collect this did you?" he shouted to the crowd before Moss delivered the speech on Bowie's behalf.
"He's too cool for this s***."
Join our new commenting forum
Join thought-provoking conversations, follow other Independent readers and see their replies