David Cameron on his 'patriotic struggle' to quit bread
The PM has cut out carbs to lose weight, describing bread as his 'downfall'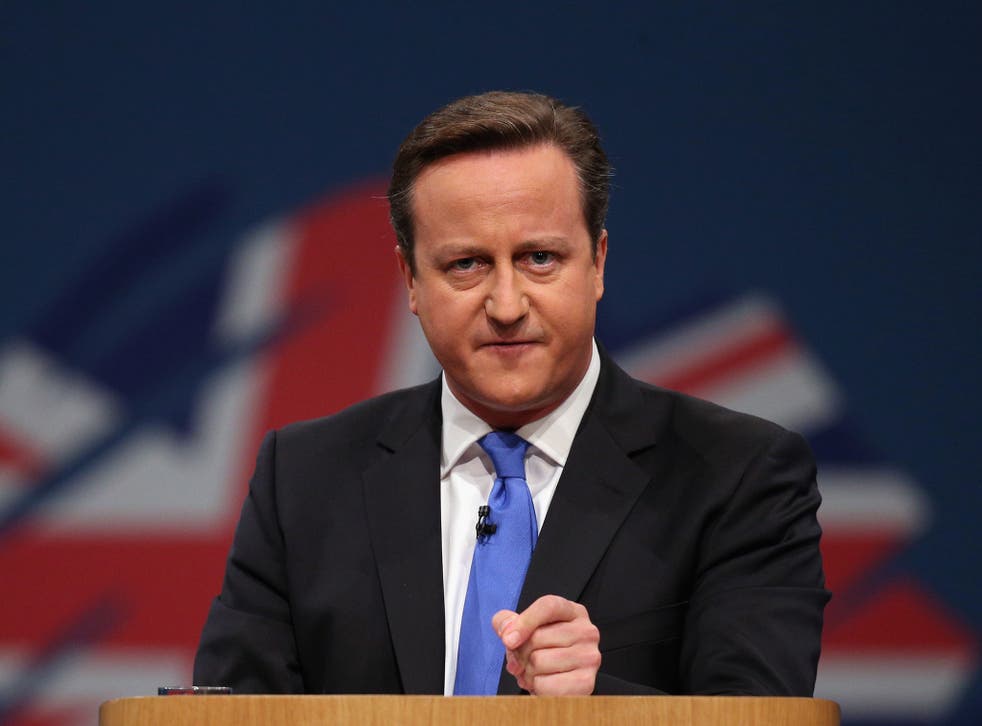 David Cameron's not just cutting back when it comes to the public sector. During a radio interview, the Prime Minister pledged to lose the festive flab.
Talking on BBC Radio Sussex, the Prime Minister said that in-between-meal snacks were his "downfall" and that "bread's off at the moment".
Cameron said: "I'm trying hard. It is a great patriotic struggle."
He added: "I think my downfall is just sort of when you get hungry in the middle of the day having a snack. I think that's the thing you've got to cut out, isn't it?
"I'm giving up bread. Bread's off at the moment. Cut the carbs and go for a run. It worked before, maybe it will work again, who knows?"
In a bid to reclaim his once-svelte waistline before the election, Cameron pledged to exercise more self control while on the campaign trail. "It is difficult when you're on the road a lot," he said. "This sounds like a feeble excuse, but I am trying my hardest. I am trying to go for a run every other day."
In pictures: David Cameron's fishy PR stunts

Show all 10
Cameron also spoke about the struggle of watching his weight while in the public eye, and why not slacking on the diet front will be immediately obvious. He said: "That's the trouble. I can't get away with it because people can judge pretty clearly whether the pounds have come off or gone on."
The Prime Minister's not the only senior Conservative to try and lose a few inches. Chancellor George Osborne revealed he was on the 5:2 diet last year, which includes two "fast" days per week, in which the dieter consumes no more than 600 calories. Communities Secretary Eric Pickles also tweeted a picture of himself eating a modest salad and Diet Coke in 2013. Fingers crossed the starvation policy only applies to snacktimes and not to the Tories' election pledges.
Join our new commenting forum
Join thought-provoking conversations, follow other Independent readers and see their replies