The Independent's journalism is supported by our readers. When you purchase through links on our site, we may earn commission.
David Carr: 'Keep typing until it turns into writing,' the New York Times journalist's greatest quotes
David Carr died suddenly on Thursday night at the age of 58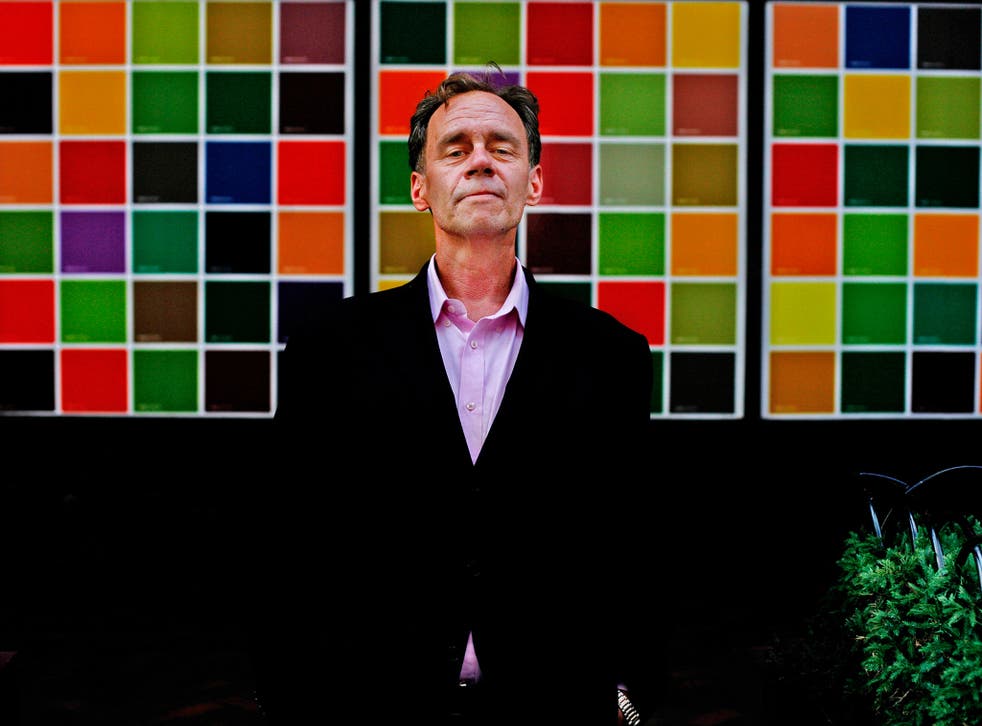 David Carr, the New York Times' veteran media reporter and columnist, who died suddenly in the paper's newsroom on Thursday night, was celebrated for his sharp judgement, honesty and passion.
Described as "the finest media reporter of his generation" by his Executive Editor Dean Baquet, Carr was a regular columnist for the Times on the media industry, and wrote for the paper's culture section.
In 2011 his role in the documentary of the Times, Page One, saw him stand out as the unexpected star of the story. He was an early adopter of social media and online journalism, and taught the merits of the medium to journalism students at Boston University.
Here are some of his best quotes:
On journalism:
"Keep typing until it turns into writing."
"Being a good writer doesn't make you a good reporter, it takes hustle."
"Being a journalist, I never feel bad talking to journalism students because it's a grand, grand caper. You get to leave, go talk to strangers, ask them anything, come back, type up their stories, edit the tape. That's not gonna retire your loans as quickly as it should, and it's not going to turn you into a person who's worried about what kind of car they should buy, but that's kind of as it should be. I mean, it beats working."
"If you dumped every reporter who ever sent a snide message or talked smack in private, there would be nothing but crickets chirping in newsrooms all over America."
On the firing of Jill Abramson, the former executive editor of the New York Times:
"I have witnessed some fraught moments at The New York Times. Jayson Blair was a friend of mine. I watched Howell Raines fly into a mountain from a very close distance. I saw the newspaper almost tip over when the print business plunged and the company had to borrow money at exorbitant rates from a Mexican billionaire.
"But none of that was as surreal as what happened last week. When The Times's publisher, Arthur Sulzberger Jr., stood up at a hastily called meeting in the soaring open newsroom where we usually gather to celebrate the Pulitzers and said that Jill was out, we all just looked at one another. How did our workplace suddenly become a particularly bloody episode of "Game of Thrones"?
"It is one thing to gossip or complain about your boss, but quite another to watch her head get chopped off in the cold light of day. The lack of decorum was stunning."
On Brian Williams the NBC news anchor:
"We want our anchors to be both good at reading the news and also pretending to be in the middle of it. That's why, when the forces of man or Mother Nature whip up chaos, both broadcast and cable news outlets are compelled to ship the whole heaving apparatus to far-flung parts of the globe, with an anchor as the flag bearer.
"We want our anchors to be everywhere, to be impossibly famous, globe-trotting, hilarious, down-to-earth, and above all, trustworthy. It's a job description that no one can match."
On himself:
To his students at Boston University, where Carr was the College of Communication's first Andrew R. Lack professor: "Your professor is a terrible singer and a decent dancer. He is a movie crier but stone-faced in real life. He never laughs even when he is actually amused. He hates suck-ups, people who treat waitresses and cab drivers poorly, and anybody who thinks diversity is just an academic conceit. He is a big sucker for the hard worker and is rarely dazzled by brilliance. He has little patience for people who pretend to ask questions when all they really want to do is make a speech."
"In order to have a chance of making great work, you have to consume remarkable work."
From his book, The Night of the Gun: A Reporter Investigates the Darkest Story of His Life: "I now inhabit a life I don't deserve, but we all walk this earth feeling we are frauds. The trick is to be grateful and hope the caper doesn't end soon."
Join our new commenting forum
Join thought-provoking conversations, follow other Independent readers and see their replies