Denis Healey dies: Labour 'giant' and former chancellor dies at the age of 98
During his 40 years in Parliament, Lord Healey served as Chancellor of the Exchequer and Defence Secretary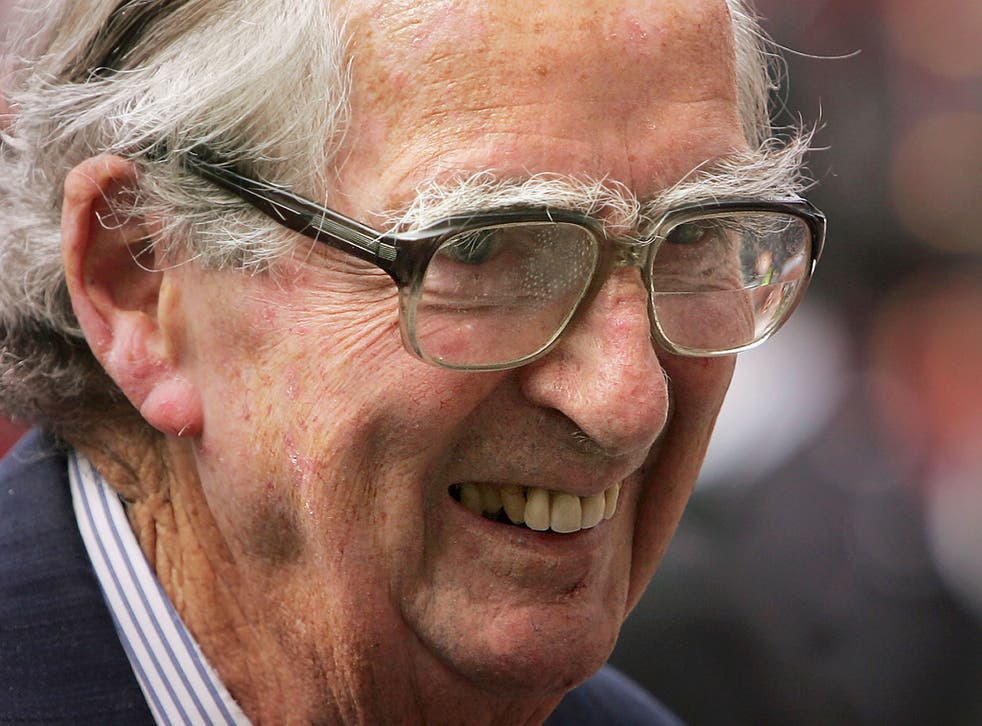 Denis Healey has been described as a "Labour giant" as colleagues from across the political spectrum pay tribute to the former Chancellor, who has died aged 98.
He died peacefully in his sleep at home in Sussex, following a short illness, his family said in a statement.
Jeremy Corbyn called him a "Labour giant whose record of service to party and country stands as his testament", while Yvette Cooper remembered him fondly as "a lovely man with fabulous sense of mischief & humour, as well as a great politician".
Alastair Campbell was also among those paying tribute, writing on Twitter: "The giants keep falling - RIP Denis Healey. Labour titan, great bloke, big hinterland and basically a Keighley boy."
The Prime Minister said: "We've lost a huge figure of post-war politics. A hero in World War Two as Beach Master at Anzio and a brave politician, Denis Healey told his party hard truths about Britain having to live within her means.
"By all accounts he was a hugely entertaining man personally - and author of tremendously readable and informative books. A great man and a genuine public servant has left us. We should mourn with his family and give thanks for all he gave our country."
George Osborne said he was sad to hear news of Lord Healey's death, saying he served as Chancellor "in the most difficult circumstances".
The Scottish First Minister, Nicola Sturgeon, said he was " undoubtedly, a giant of the post war Labour movement" and sent her condolences to his family.
He took up a Labour peerage in the House of Lords in 1992, following his retirement from the Commons.
Lord Healey was the last surviving member of the cabinet formed by Harold Wilson in 1964.
Born in Mottingham, then in Kent, he moved with his family to Yorkshire and attended Bradford Grammar School before going on to study at Oxford University, where he met the future Conservative Prime Minister Ted Heath.
He served with the Royal Engineers during the Second World War and was made an MBE in 1945, joining the Labour Party shortly after leaving the service.
Lord Healey lost his first bid to become an MP when he was narrowly beaten by the Conservatives in Pudsey and Otley, but was elected by Leeds East in a 1952 by-election with a majority of 7,000 votes.
After serving as Defence Secretary throughout Harold Wilson's 1964 government, he was appointed shadow Chancellor in 1972 and took the post in government when Labour returned to power two years later.
When Jim Callaghan resigned as Labour leader in 1980, he was a strong favourite to win the party's leadership election, but was beaten by Michael Foot and became his deputy.
Lord Healey was the shadow Foreign Secretary for most of the following decade but retired from the shadow cabinet after the 1987 general election and left the Commons five years after that, receiving a life peerage as Baron Healey, of Riddlesden in West Yorkshire.
He and his wife, Edna Healey met at Oxford University and were married for more than 60 years until she died in 2010, aged 92.
Additional reporting by PA
Join our new commenting forum
Join thought-provoking conversations, follow other Independent readers and see their replies