Diary: The sultan of sitting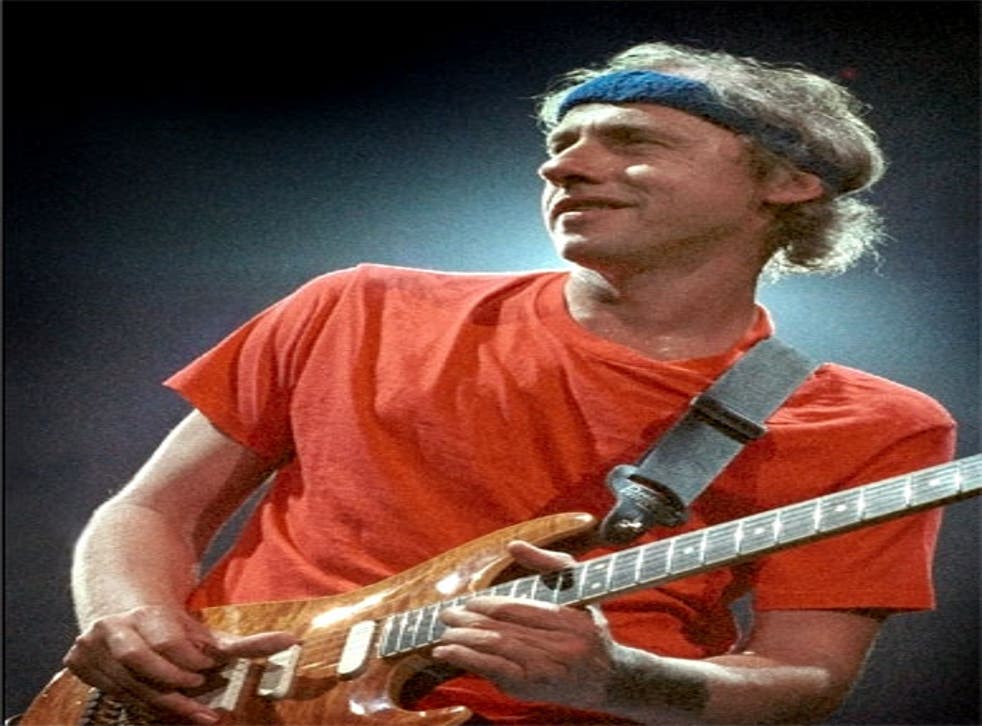 It seems Bono's not the only crocked rocker. The singer was "devastated" after back surgery forced him to pull out of Glastonbury (and 17 dates of the "U2 360 tour, sponsored by Blackberry"). Now news reaches us that Mark Knopfler, mid-way through a series of solo shows at the Royal Albert Hall, has been performing from the comfort of an ergonomically-enhanced swivel chair. As he explained to his audience on Monday night, the 60-year-old guitar-stroker and former Dire Straits frontman developed a nasty twinge in his lower back a couple of months ago, and acquired the chair while the problem was being diagnosed. Doctors cured the pain and gave him a clean bill of health, but Knopfler decided he likes the chair and plans to stick with it. Rumours from the backstage camp also suggest his band's bassist is suffering from a spot of arthritis. Knopfler, a decade older than Bono, was once known for doing the "Walk of Life". I guess this is the sit of late middle age.
* Hasn't Naomi Campbell seen enough luxury goods to last... well, a month or so? A week ago prosecutors at Charles Taylor's trial in Liberia called for the supermodel to appear and answer allegations that the former president presented her with a large "blood diamond" at a reception in South Africa in 1997. Then yesterday an email arrived in our inbox from the people at Louis Vuitton, who gush dutifully about the unveiling of their Fifa-commissioned suitcase, in which the World Cup trophy will be transported to South Africa. Smothered in LV monograms and lined with deep brown velvety stuff to offset the gold of the trophy, its promotional materials include snaps of none other than Ms Campbell looking on admiringly. Unfortunate timing, surely, for a company whose press release trumpets Vuitton's "special relationship" with South Africa. That's the trouble with luxury: it always comes at a price.
* Tatler's June issue features a lengthy interview with Jessica Alba to promote her new movie, The Killer Inside Me. Press coverage of the film has focused on one particular scene, in which Alba's character is brutally beaten, at some length, by her lover. The magazine's cover line? "She's a Knockout!"
* Grazia, too, displays questionable taste, with its blog post "London Fields – the coolest park in London", which comes a full year after The Guardian killed the cred of the park's E8 postcode by naming it "the coolest place in Britain", and less than a week after a shooting disrupted a festival in the park. Luckily, "East London's pretty people" were "undeterred by the shooting" when the magazine paid its visit to this "honey pot for the young, beautiful and devastatingly trendy" the following day.
Join our new commenting forum
Join thought-provoking conversations, follow other Independent readers and see their replies