The Feral Beast: Hunting for BBC bias, royal babies, holy jokes and a long green mystery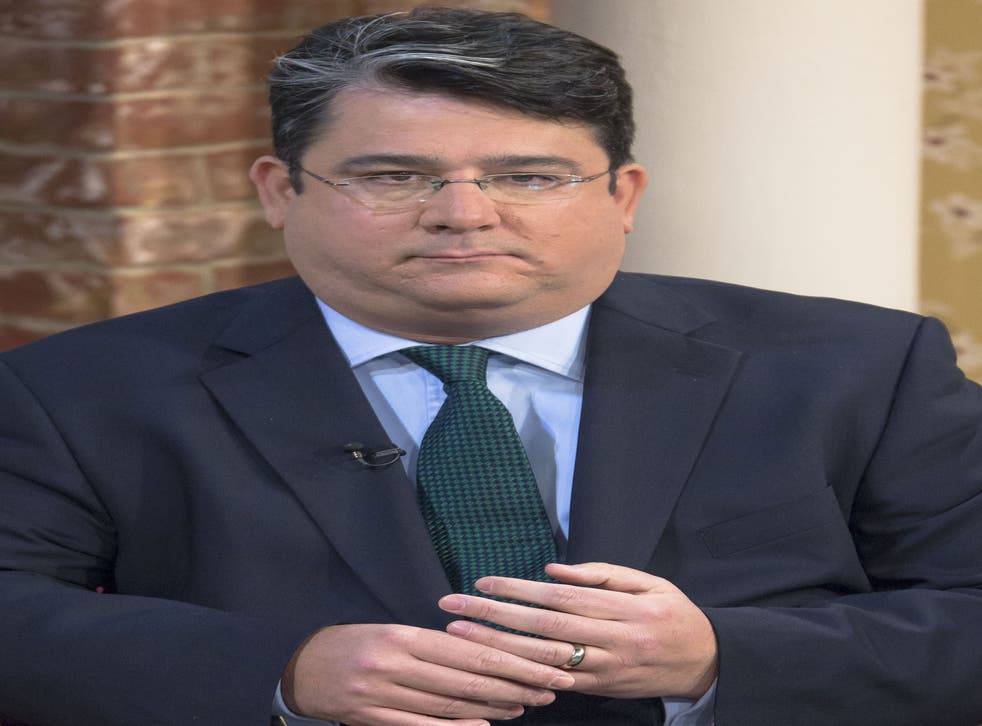 As the blogger Guido Fawkes, Paul Staines delights in lampooning the establishment. But now he is preparing to join it.
I gather he has been invited to submit an entry to Who's Who, the annual directory of important or powerful people. "He's been asked, and has been grappling with whether or not to submit it," whispers my source. "In the end, he has decided to do it."
One can only wonder what information he will supply. Given how many enemies he will have made in Westminster, he'll be wanting to keep his address secret. As for his recreations – let's hope he includes rumour-mongering among the usual gardening and sketching.
One of us – or them?
James Naughtie memorably got into hot water for revealing his political sympathies, referring to Labour as "we" on the Today programme. So no doubt the BBC was hoping to appoint a strictly apolitical presenter in Mishal Husain who joins Today in the autumn. But just how impartial is she?
Some Tories are grumbling her husband, lawyer Meekal Hashmi, is an active member of the Lib Dems. He was among a group of 40 heralded as a "new generation" of ethnic minority candidates. Though Husain is not known to have expressed any political views, she has previously managed to annoy the right. Daily Mail columnist Peter McKay once rebuked her as "utterly childish" for complaining to a Waitrose manager after her children were told off for not behaving "like proper English children". Another Mail writer, quoting Wodehouse last week, said "she couldn't easily be mistaken for a ray of sunshine". Whatever her politics, Husain is a natural BBC fit: she lives in north London with a Latvian nanny.
The other royal baby
While some newspapers have, rather desperately, set up rolling webcams outside the Lindo Wing of St Mary's Hospital in London, another princess has already snuck in to give birth. Princess Shaza Rahhal comes from a Nuba royal family in Sudan, but now lives in west London.
"My big day is also the 18th at the Lindo wing," she told me before being admitted. "I went the other day and the media was camped outside waiting for Will and Kate."
Like the Duchess of Cambridge, Shaza dedicates her time to good causes, running her charity Nuba Survival. It helps the people of the Nuba Mountains in South Sudan with aid, food and education. "I will throw myself back in to helping the crisis in South Sudan, as the troubles are still on-going," she says of her plans for after the birth. Beat that, Kate.
All Revved up
Has Alan Partridge been commissioning for the BBC? That would explain BBC4's new series, Some Vicars with Jokes. It does exactly as the title suggests, and must be reassuringly cheap to make: for half an hour, dog-collared parsons crack gags. Apparently it was inspired by the American show Old Jews Telling Jokes, and there will be episodes featuring "Scousers" and "Boffins". Among the stars are the "real-life Rev", Paul Turp, the inspiration for Tom Hollander's TV series, and Rev Malcolm Cooper, once chaplain of the Bluewater shopping centre. Many of the jokes are unsuitable for a family newspaper, but Rev Cindy Kent's can be told: "My piece of toast came out with the face of Jesus on it," she says. "I was so excited I had to show someone, so I rushed round to my neighbour. He said: 'I can't believe it's not Buddha'."
The cucumber conundrum
August may still be 10 days away, but the silly season has started. A plague of cucumbers has descended on Hampstead. Residents of the smart north London suburb have seen them popping up in unlikely locations, including pavements, walls and on the platform of a local train station. City worker Anna McGilvray told the Camden New Journal she saw one looking "hot and pathetic" on the platform, "sweating in its own squidge". Another was seen poking out of a hedge. A second resident claims his local supermarket has run out of cucumbers, but who is liberating them, or why, remains a mystery. "It would be very 'north London' if a cucumber became our version of the Loch Ness monster," notes McGilvray, "especially if it was from Waitrose."
Canned Cameron
An interview with David Cameron is to be aired on today's Andrew Marr Show, as the PM prepares for holidays in Scotland and Cornwall. The interview was pre-recorded, so he won't look lobster-coloured from his last day "at his desk" on Friday, which he spent watching the cricket at Lord's.
Almost more interesting will be to see Marr in action – this is only his second interview since suffering a stroke in January. Curiously, the last interview he did before the stroke was with the Prime Minister.
Awkward questions
A month after the freak death of Rolling Stone journalist Michael Hastings, questions over why it happened refuse to go away. Hastings was alone in his Mercedes when it crashed into a palm tree at speed in Los Angeles.
According to the LA Times, the 33-year-old was preparing an investigation into the CIA and, only the day before he died, sent an email to friends claiming that he was "on to a big story", and may "need to go off the radar" for a while.
Hastings gained worldwide fame in 2010 after publishing an exposé of General McChrystal in Rolling Stone headlined "The Runaway General". After interviewing the senior Nato general, he got trapped with him thanks to the Icelandic volcano eruption, and recorded some remarks critical of the Obama administration.
Now, San Diego-based reporter Kimberly Dvorak is asking some awkward questions. She reports Hastings's body has been cremated even though the results of an autopsy into the cause of death have yet to be announced. And the Los Angeles Police Department claimed there was "no foul play" only hours after his death, but the coroner said it took two days to identify the charred body. Friends say Hastings hadn't had a drink in five years, but LAPD have so far refused to release toxicology reports. If he wasn't drunk, why would he accelerate a brand new Mercedes into a tree at 4am? The plot thickens.
Join our new commenting forum
Join thought-provoking conversations, follow other Independent readers and see their replies