Dionne Warwick seizes phone from audience member during Arts Club gig
The legendary singer is angered by a fan who tried to film her show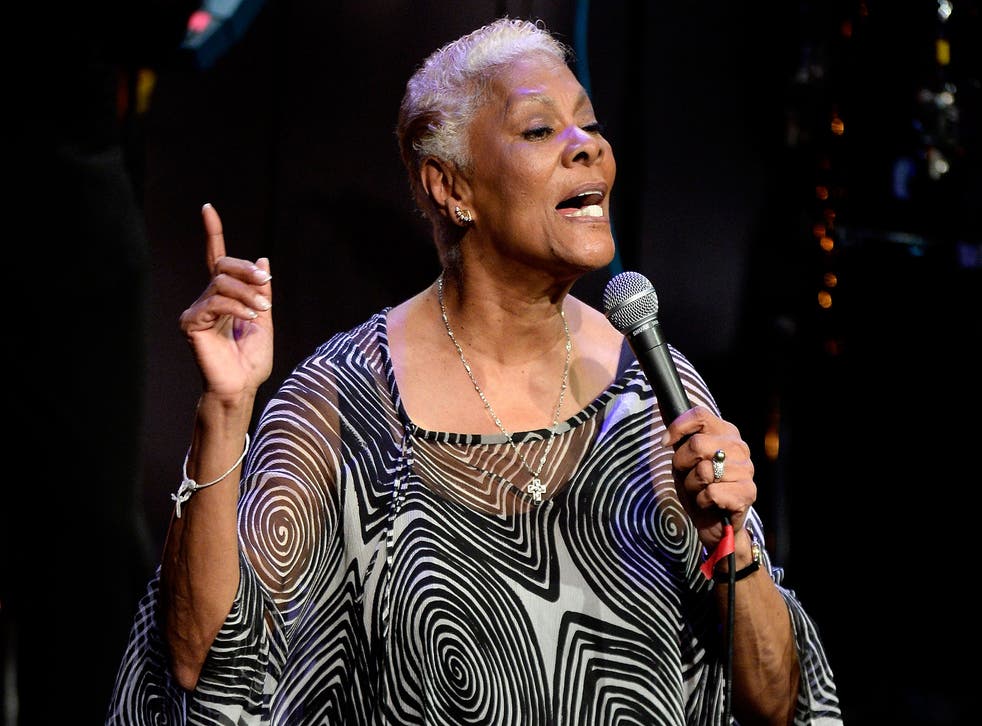 It was just after we had all sung "What the world needs now, is love, sweet love" for the second time, and were inhaling for a third go, that the music stopped.
Something had upset Dionne Warwick, and she wasn't going to let it go. She called out to a woman in the front and demanded that she hand over her mobile phone. In an arena, the culprit might have been able to hide, but in a room with fewer than 100 of us – we were in basement bar in The Arts Club in Mayfair - there was no escaping Warwick's gaze.
Part of the issue was that the woman with the phone was probably a third of Warwick's age and concert etiquette has changed hugely over the past few years. The sight of a cigarette lighter waving in the night has been replaced by the bluey glow the camera phone.
At a Prince show the other week, members of the singer's security team were spotting those trying to film the gig and asking them not too, and Beyoncé recently chastised one fan for being "too busy taping".
"I'm right in your face, baby, she said. "You gotta seize this moment. Put that damn camera down!"
Warwick seemed to have two issues; the first was that she expect to be paid extra for a filmed performance, the second that when fan videos inevitably end up on the internet, they are of terrible quality.
It's different, of course, for the newer pop stars whose fame comes, at least partly, from young people watching, talking and filming them on their phones. For those singers, every online click is good and loudness of fans' screams are more important than the strength of their own voices.
I'm usually pro phone innovations, especially in its more frivolous applications (another highlight of this week was visiting the Natural History Museum and testing out a device developed by City University scientists that attaches to your phone and emits a smell of bacon in the morning). And I'm often sceptical of the artist who doesn't keep up with technology.
But when it comes to filming at gigs, I am on Dionne's side. Take a poor-quality photo if you must. But spare us the grainy images and crackly sound you get when you film from row 190. She won the battle on Monday, but it is, I fear, a war she won't win.
Join our new commenting forum
Join thought-provoking conversations, follow other Independent readers and see their replies