Dolce and Gabbana counter Elton John's call to boycott fashion designers over IVF baby comments with #boycotteltonjohn
Sir Elton, who has had two children by IVF with his husband David Furnish, has received a wealth of support from the online community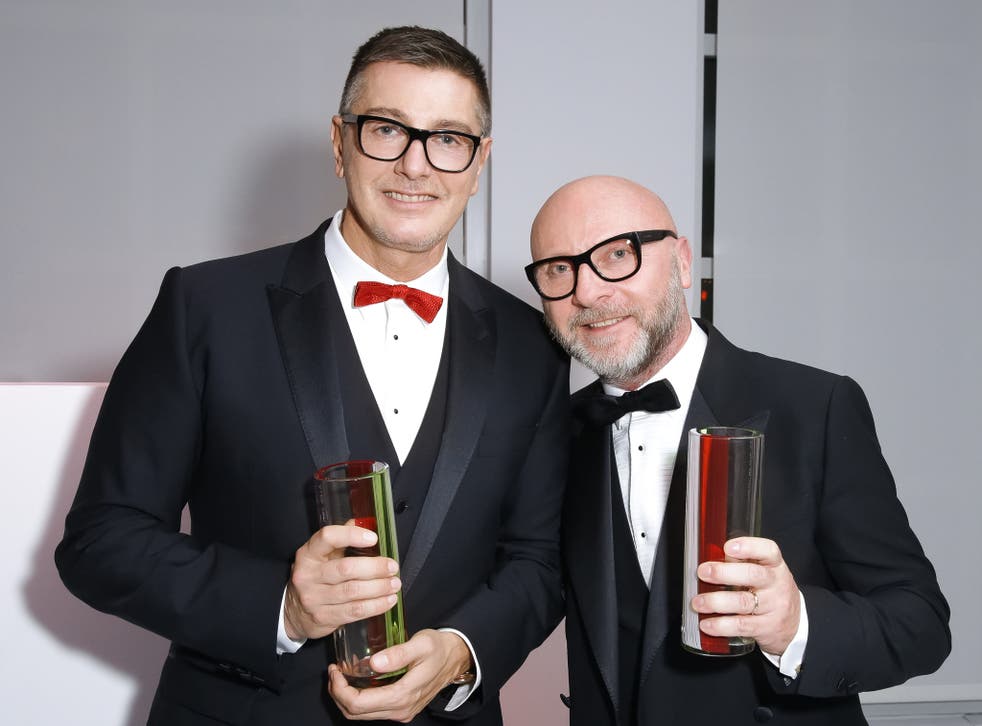 Dolce and Gabbana have responded to Sir Elton John's call to boycott their fashion line by launching one of their own.
The openly gay Italian designers outraged the star by declaring their opposition to same-sex adoptions.
"The only family is the traditional one," they said.
"No chemical offsprings and rented uterus: life has a natural flow, there are things that should not be changed."
Sir Elton, who has had two children by IVF with his husband David Furnish, wrote on Instagram: "How dare you refer to my beautiful children as 'synthetic'.
"And shame on you for wagging you judgemental little fingers at IVF - a miracle that has allowed legions of loving people, both straight and gay, to fulfil their dream of having children.
"Your archaic thinking is out of step with the times, just like your fashions."
"I shall never wear Dolce and Gabbana ever again. #BoycottDolceGabbana."
Gabbana countered Sir Elton's statement with his own Instagram post– a picture of a mother and her children, alongside the hashtags '#dgmamma' and '#dgfamily'.
"This is respect for a different opinion? #boycotteltonjohn," he stated in a separate post.
"It is simply arrogant not to tolerate those who think like him (Sir Elton) poor thing. We live in a democratic country and respect the ideas of others."
Sir Elton's boycott has garnered significant support from the world of entertainment.
Courtney Love tweeted: "I just round up all my Dolce & Gabbana items and want to burn them. I'm just beyond words and emotions. Boycott senseless bigotry! #boycottD&G"
"Dolce and Gabbana your voices are too powerful to be spreading so much h8," Ricky Martin added. "Wake up, its 2015."
"Just read Dolce and Gabbana's weird, bigoted comments about raising kids," Little Britain star Matt Lucas added. "Ugh, those guys are so creepy."
Elton John marries David Furnish

Show all 10
Ruth Hunt, CEO of LGBT campaign group Stonewall Ruth Hunt, stated: "We strongly dispute the comments made by Dolce and Gabbana.
"Being a good parent has nothing to do with sexual ¬orientation or whether a child has two mums or two dads. The important thing is a loving family, whatever it's make up."
Hundreds of families have since taken to the social media site to post pictures of their family in defence of IVF treatment.
Join our new commenting forum
Join thought-provoking conversations, follow other Independent readers and see their replies