Donald Trump calls Jon Stewart 'the most overrated joke on television' after broadcaster roasts Republican for his Isis claims
Jon Stewart had said 'there can only be one f**kface von Clownstick' when introducing his segment on Trump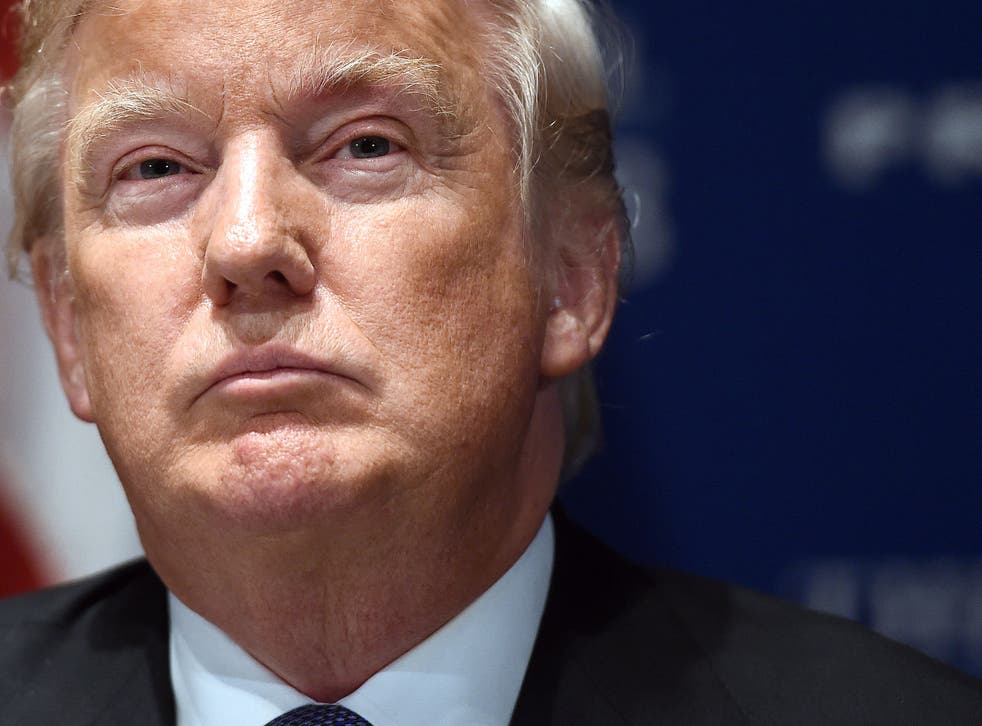 Donald Trump, the American business tycoon and potential presidential candidate, has taken to Twitter to hit out at Jon Stewart whom he calls "the most overrated joke on television," after the broadcaster roasted him on the Daily Show for his secret "foolproof" plan to defeat Isis.
Trump wrote on Twitter that he believed Stewart is "a wiseguy with no talent" and called the "dummy" broadcaster a "bad filmmaker [whose] last effort was a real bomb".
"While Jon Stewart is a joke, not very bright and totally overrated, some losers and haters will miss him and his dumb down humour. Too bad!" he wrote in one of four retaliatory tweets against the comedian.
Trump, who has said he will make a major announcement in June, has said he is "seriously thinking" about running for the 2016 presidency as a Republican candidate.
Stewart ran a segment on all the Republican and Democrat candidates who are currently in the presidential race last week, and after ridiculing three Republicans that have already thrown their hats in the ring, Stewart introduced Trump with the line: "They're all very colourful characters, but for me there can only be one F**kface von Clownstick."
He played an interview with Trump on Fox News discussing Isis, in which he says: "We have a President who has no clue what he is doing.
"I do know what to do, and I would know how to bring Isis to the table, or beyond that, defeat Isis.
"It is a fool-proof way of winning and they would be defeated very quickly. And I'm not going to tell you what it is tonight."
Stewart then did an impression of Trump, and said: "Not because I don't have a very foolproof plan, I do, but I'm not going to tell you, I'm withholding it for now, because I'm a tremendous *sshole".
Join our new commenting forum
Join thought-provoking conversations, follow other Independent readers and see their replies