Donald Trump 'claimed he could have had sex with Princess Diana' in interview months after her death
The outspoken billionaire claimed Diana had 'supermodel' beauty in a 1997 interview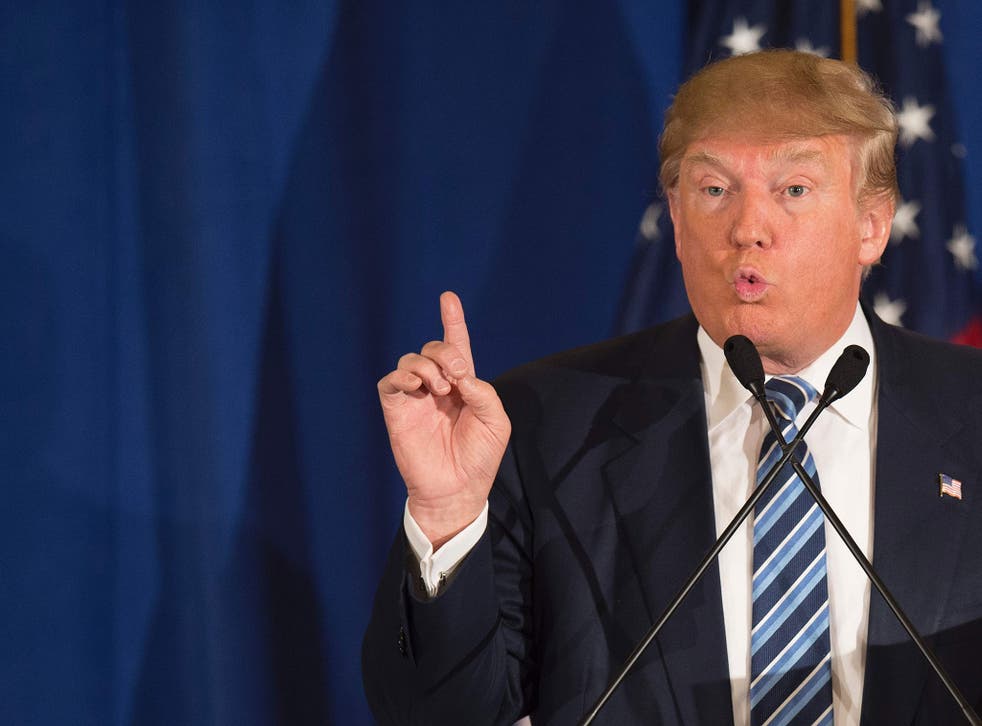 "You know I'm automatically attracted to beautiful - I just start kissing them. It's like a magnet. Just kiss. I don't even wait. When you're a star they'll let you do it, you can do anything. Grab 'em by the p****. You can do anything."
These were the lewd comments so widely condemned, even from members of his own party, made by Donald Trump' in 2005 and published by the Washington Post. But they are among just a handful of controversial comments the Republican nominee has actually appeared somewhat contrite over.
But Mr Trump's objectification of women started well before his campaign for the Republican nomination, at least judging by comments he made about whether he could have had sex with Princess Diana in an interview shortly after she was killed in a car crash.
Donald Trump caught on tape talking about sexually assaulting women: "Grab 'em by the pussy"
Mr Trump's campaign has been marked by provocative and problematic comments about women, which follow a number of "sexist" claims made in recent years.
In a 1997 interview unearthed by BuzzFeed in February, Mr Trump and radio show host Howard Stern discussed the late Princess's attractiveness and whether the billionaire magnate would have been able to "nail" Diana.
Donald Trump's most controversial quotes

Show all 14
Mr Trump claimed Diana had sent him the "most beautiful, warm letter" after he did her a personal favour and sent her some flowers.
"Why do people think it's egotistical of you to say you could've gotten with Lady Di?" Stern asked Mr Trump. "You could've gotten her, right? You could've nailed her."
Mr Trump replied: "I think I could have."
Stern then suggested Diana was "not that attractive", to which he responded: "She was actually really beautiful. I thought she was supermodel beautiful.
"She had times when she didn't look great and she had times when she looked better than anyone in the world. But she had supermodel... she had the height, she had this, she had magnificent skin, she was a great beauty."
Mr Trump's gendered statements have been a source of contention throughout his career and saw him subjected to a #periodsarenotaninsult campaign in August over his remarks about Fox News host Megan Kelly. The ramifications of these newly unearthed comments to his campaign for the White House remains to be seen.
Join our new commenting forum
Join thought-provoking conversations, follow other Independent readers and see their replies